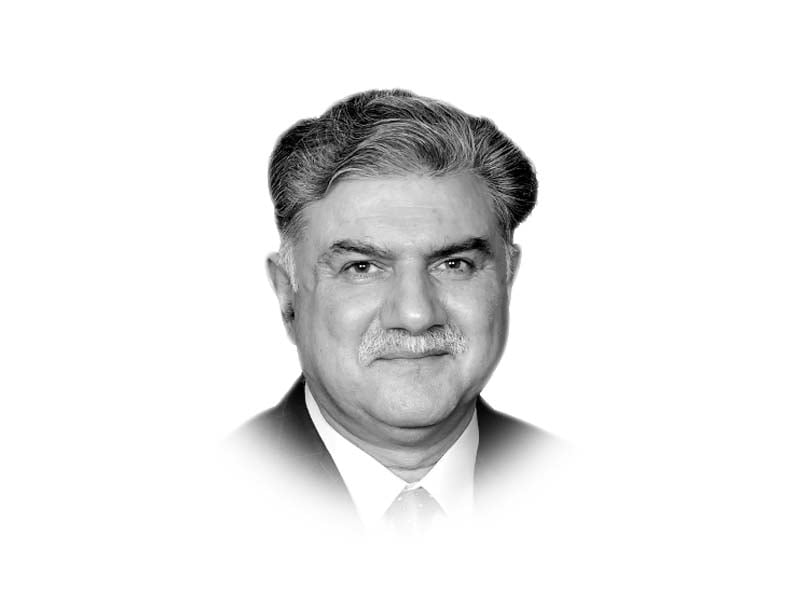 ---
The "Afghanistan Papers" were published in The Washington Post in December 2019, detailing causes of the United States' failures in Afghanistan. These papers were based upon the US Special Inspector General for Afghanistan Reconstruction (SIGAR) interviews with some 400 — mainly insider — US, Afghan and UN officials. My previous three columns dealt with the strategic direction of the Afghan war, response to Pakistan-specific finger-pointing and systemic corruption in Afghanistan under US/NATO watch as debated in these Papers. This column deals with the Afghan National Security Forces (ANSF), including the Afghan National Police (ANP). SIGAR published two relevant "Lessons Learned" reports in 2017 and 2019.
For years, senior US military commanders were claiming to have built resolute ANSF capable of defending Afghanistan on their own. These included stalwarts like Gen Jim Mattis, Gen John Allen and Gen Mark Milley, etc., all involved with Afghanistan in different capacities. Gen Mattis called ANSF "the worst nightmare for the Taliban." Such was the euphoria created about a force that even today lacks a professional culture to justify the toil, training and treasure spent raising and training it; and the spine to face up to the ragtag Taliban irregulars.
Since 2002, the US provided more than $83 billion for Afghan security. In 2011 alone, this assistance was $11 billion, $3 billion more than what Pakistan roughly spent that year on its much larger military. After years of mentoring and training, the ANSF has been unable to fend off the Taliban and Islamic State, etc. without US backup; preventing the US to extricate from an unnecessary and costly conflict, it considers lost. It forces the US military to "escalate the war from the skies to prevent" Taliban from taking over, whenever, there is a reduction in US/NATO forces. And errant bombing costs.
On paper, ANSF is 352,000 strong (262,000 Afghan National Army, ANA, and 90,000 ANP), but the Afghan government was never able to account for more than 254,000 all ranks on ground. Afghan commanders routinely inflated numbers to pocket salaries of ghost or no-show soldiers.
Officials in SIGAR interviews disclosed ANP's 30% desertion rate among recruits and ANP being "the most hated [Afghan] institution". Deserters generally took their official weapons along to "set up their own private checkpoints" and extort money. Ryan Crocker, the former US ambassador to Kabul, told interviewers that the ANP was "corrupt down to the patrol level." Despite public praise, the Bush administration's anxieties about the ANP were reflected in a February 2005 confidential report titled, "ANP Horror Stories". ANP training arrangement between Pentagon, the State Department and later NATO member states remained "tangled" at best.
US/ISAF officials are blamed for a lacklustre approach to build up ANSF during 2002-2006, when the Taliban were relatively subdued; and later rushing to train too many too quickly. Gen Douglas Lute, advisor to presidents George W Bush and Obama exclaimed, "We got the [Afghan forces] we deserve."
Numbers' debate resulted in lost time. While Rumsfeld favoured to cap ANSF at 50,000, arguing for a smaller ANSF to save on operating costs; other Bush administration officials wanted a larger ANSF sooner, to save money in the long run and subdue the Taliban. The Afghan government wanted the US to pay for 100,000 to 120,000 soldiers which Rumsfeld did not agree. The dispute dragged on, leading to delays. Marin Strmecki, an aide to Rumsfeld highlighted US inability "to train and equip large foreign armies from scratch".
The surge under president Obama after 2009 was to be followed by a phenomenal expansion of the ANSF to 350,000, enabling Afghans to take over the fight and relieve US/NATO forces. Despite persistent shortage of trainees and trainers, senior US leaders continued to paint a rosy picture. Sen Carl Levin, chairman Armed Services Committee testified in 2011 that ANSF was "bringing us [the US] closer to the success of the mission." Sen John McCain termed the ANSF "growing in quantity and improving in quality even faster than planned." Gen Milley, presently chairman Joint Chiefs of Staff, in 2013, claimed ANSF to be "very, very effective in combat against the insurgents every single day." However, after Obama ordered a partial withdrawal of US troops in 2011, these claims were debunked when the Taliban rebounded on ground.
The ANSF remains marred by Taliban infiltration given the persistent insider or "green-on-blue-attacks". Loyalties and motivations remain suspect, forcing foreign trainers and mentors to remain armed with a rifle and a side arm all the time. Ethnic and tribal polarisation poses intractable problems and the officer corps is "dominated by warlords", as it doles out promotions on patronage rather than merit. In order to prevent morale collapse, the Afghan government avoids announcing ANSF operational casualties, estimated to be about 17 times the number of US/NATO casualties.
Widespread illiteracy compounds training of specialists in particular. The decade long effort to get the Afghan air force airborne was not only due to a lack of pilots but also mechanics, unable to read the repair manuals. The training programmes "were ill-designed, poorly coordinated and thinly staffed." Shorter tenure of trainers (6-12 months) from different nations caused loss of institutional knowledge.
The selling of uniform, equipment and fuel is rampant. Jet fuel smuggled out from bases was sold on the thriving black market. Victor Glaviano, a US combat adviser (2007-2008) called Afghan soldiers "stealing fools", habitually stealing US-supplied equipment and weapons that they did not know how to use. The availability of all sorts of US/NATO military hardware (including weapons) in the area's black markets is too open a secret.
ANSF commanders would often take an illicit cut from the salary funds. Despite salary payment through electronic bank accounts later, "graft persists." A US Army colonel tasked with developing a cellphone-based secure salary payment system for the ANP was rebuffed by the Afghan interior ministry.
Endemic corruption forces the Afghan public to approach shadow Taliban officials for their problems rather than the ANSF/Afghan goverment. Shah Mahmood Miankhel, later governor of Nangarhar, records his interaction with Afghan elders in a 2017 "Lessons Learned" interview. When asked why around 500 ANSF troops could not defeat about 20 or 30 Taliban; "the community elders replied that the security people are [were] not there to defend the people and fight Taliban, they are there to make money."
The 30,000 strong Afghan Local Police (ALP) militia units — raised and trained by US and organised at the village level since 2010 — are singularly despised for brutality and abuses. A US study calls ALP "a corrupt force, run by warlords". Lt Col Scott Mann (retired) blamed rushed training and expansion for ALP's quality deterioration. To overcome shortage of professional certified law-enforcement trainers, the US comically employed infantry soldiers. Interviewed officials criticised the methodology lamenting, "We can't even stand up a sustainable local police unit in the US in 18 months" let alone hundreds across Afghanistan.
More later. In a strange turn of events and fortunes, the US was compelled to negotiate with the once ostracised Taliban, bypassing the Afghan government, and its own child, the ANSF.
Published in The Express Tribune, July 16th, 2020.
Like Opinion & Editorial on Facebook, follow @ETOpEd on Twitter to receive all updates on all our daily pieces.
COMMENTS
Comments are moderated and generally will be posted if they are on-topic and not abusive.
For more information, please see our Comments FAQ