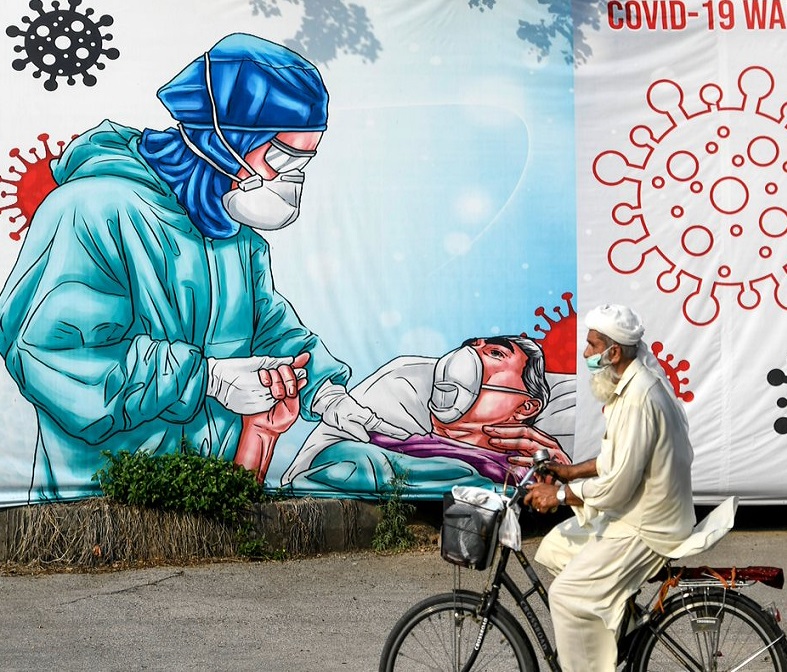 ---
Three out of four Pakistani adults are suffering from moderate or high levels of stress during Covid-19 pandemic while nearly one in three are experiencing moderate or severe anxiety, according to the preliminary findings of a mental health study conducted by Aga Khan University (AKU).
Raising alarm over the findings, academics and researchers at AKU called for devising policies to limit the impact of the coronavirus pandemic on mental health.
The survey
The study is based on conclusions derived from an online survey conducted by researcher from the department of community health sciences (CHS) at AKU. It included responses from 373 individuals, more than 90 per cent of whom belonged to Punjab and Sindh.
Respondents participating in the survey ranked the top three causes of anxiety and stress as being fear of contracting the coronavirus, financial losses during the pandemic and losing a loved one to Covid-19.
The study also found a high correlation between exposure to rumours via WhatsApp and anxiety or stress, since more than eight out of ten respondents suffering from the two conditions were using this social media platform.
Pandemic's psychological impact
Speaking on the matter, Prof Sameen Siddiqi, the chairperson of CHS department at AKU, said, "The pandemic has exposed our social and economic vulnerabilities and created widespread uncertainty in society. If left unchecked, stress associated with Covid-19 can lead to distress, and the distress can lead to disease."
The study's principal investigator Maryam Lakhdir said,"The findings suggest that we are at risk of a mental health crisis during a pandemic. Policymakers must prioritise psycho-social interventions to limit the chances of long-lasting scars on our mental health," she said.
Speaking in relevance to misinformation regarding the pandemic, Dr Romaina Iqbal, the head of CHS's non-communicable diseases and mental health section, pointed out that "Misinformation, conspiracy theories, and rumour mongering are likely to lead to mental health issues during the pandemic.
Published in The Express Tribune, July 15th, 2020.