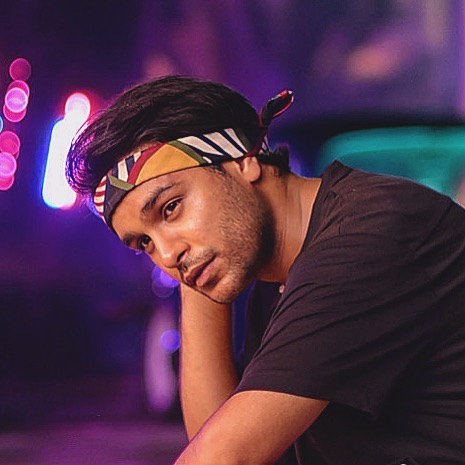 ---
KARACHI:
When five popular, young artists announce a collaboration, there is bound to be some noise. So, when Asim Azhar, perhaps one of the hottest property in music right now thanks to two consecutive good years on the pop radar, shared that he will be releasing a song with Talhah Yunus, Talha Anjum, Shamoon Ismail and Raamis, there was much anticipation.
Put these young guns together and you'd expect a killer track, but is that what transpired? Their collaboration, Tum Tum, while raking in huge numbers on YouTube, also garnered a ton of criticism – from the casting of young TikTok sensation Areeka Haq to the lyrics itself.
Asim Azhar talks to The Express Tribune about his latest offing, what his vision with the track was, the criticism around it, and how the big collab was made possible.
'The Express Tribune (ET)': Five artists on one track. How did you choose who you wanted on it?
Asim Azhar (AA): I think it all happened naturally. This past year has been the best but the toughest year in terms of my art, but during that phase I tried my best to put my energy and frustration as an artist in creating more art. I created about 20-30 songs in 2019. The boys (Yunus and Anjum) and I go way back and boys go way back, so I played the demo to them at a random hangout and the next thing I know is they were in the vocal booth.
ET: How did Shamoon come into the picture?
AA: I met him last year for the first time. Few months ago, I was in Islamabad and like artists do, Shamoon and I were playing our music and this particular song got his attention. I thought it was just a casual thing but two days later he sends me his vocal part. And that's how five young artist made a fun song together.
ET: It may be a huge collaboration but the reviews have been quite mixed. Did you anticipate that?
AA: I understand that change is never accepted easily. I am an artist, I work for the people and the same people buy tickets to my concerts. So it's okay if they don't like some of my work. As an artist I would like to focus on the positive side. We are at about 200k likes on YouTube so that's how I am dealing with all the negative criticism and trying to become better from it.
ET: Was it hard to shoot the video with so many artists being a part of it?
AA: I think it would've been normally but I got very lucky that we all just gelled in together. To the point where I started calling us One Direction! But the whole credit goes to all the boys; Talha Yunus, Anjum, Raamis and Shamoon. Especially Shamoon and Raamis since they drove all the way from Islamabad to Karachi just for the video.
ET: What was the creative process behind the video?
AA: I won't say that it's just a boy's anthem because you do find materialistic people in every part of your life, be it girls or guys. The fact that we're males, we would obviously write and sing for the opposite gender. If we were females, we would do the opposite. Materialism isn't a gender thing, it's universal.
The directors and I came up with the concept. To sum up the context of the video: If you look at the video, there are five stages of life and in all these stages, Areeka plays a different character with the same concept. We purposely wanted that. You can come across the character like this in any stage of life.
ET: You introduced a TikTok star, Areeka Haq, in your video. Why did you decide on that? How was the experience working with her?
AA: We wanted something new and fresh this time, having casted professional models/actors in many other videos.
Also, all this negative air around TikTok from the past few months… It's a platform like any other. It's on us to make it either positive or negative by our actions. I won't lie, I have seen some cringe-worthy content on there but I would be lying if I say I haven't seen some exceptional talent on it as well. This is one of the reason why Areeka got my attention out of the many candidates we had shortlisted.
Keeping in mind the creative aspect of the video, we all agreed that Areeka would be the best choice and I think she has done an exceptional role. It was a 40-hour shoot in total and she shot for 32 hours straight. We all had breaks but she was in all the sequences so she had to shoot constantly and I commend her professionalism.
Have something to add to the story? Share it in the comments below