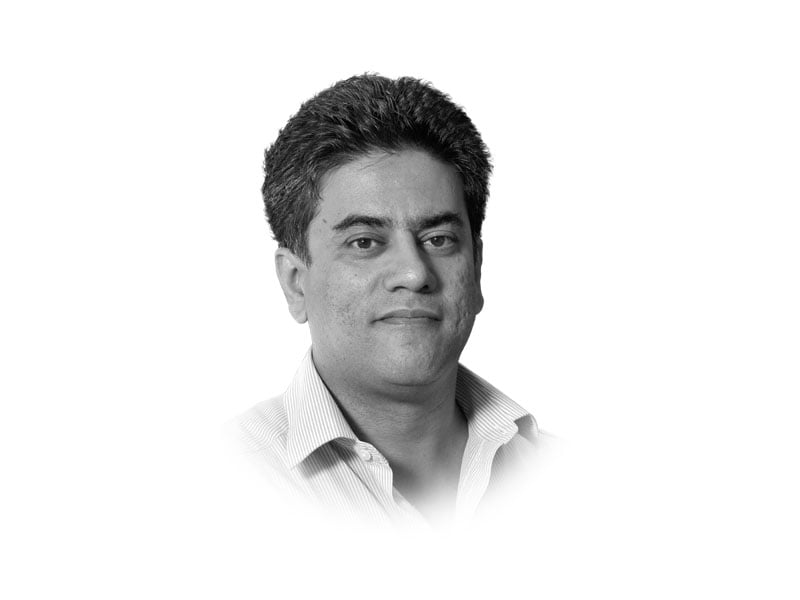 ---
This week we crossed 5,000 deaths from the dreaded coronavirus. Barely three months back our Prime Minister had told the nation in a televised speech that it was only a flu and not fatal. We now have the dubious distinction of having overtaken both Italy and China in terms of Covid-infected people. In fact, we are much higher in the scale only that we are not doing enough testing.
In the midst of this and with the farce of "smart lockdowns", we are being told that numbers are actually coming down. Nothing could be further from the truth. The numbers continue to rise. Testing has actually gone down. How much more will our government lie to us?
The smart lockdowns are a farce. Go and see for yourself. While some portions of an area are blocked, no effort is made to keep residents in their homes. They are wandering about, doing their business. The only beneficiaries are the local police who stop people at will and demand bribes to let them go.
The Corona Tiger Force is an embarrassment. Teams of this bizarre force have made their way to markets and hospitals where they bully and harass shopkeepers and doctors. From shopkeepers they extract bribes for not following SOPs. From doctors they expect all sorts of concessions. During this pandemic, the Tiger Force members want doctors to give them guided tours of hospitals. The madness does not seem to end.
No lessons are being learnt from our previous blunders. This is a government that cannot stand up to anyone — clergy and traders are two such examples. One visit to any mosque or any market will show that no SOPs are being followed. Barely a few people wear masks. Most mosques across the country are not following any sort of distancing. This is all a lie. The government in the meantime is nowhere to be seen.
Recent arrivals at our airports have complained that no sort of procedure or process is being followed. No taking of temperatures and no distancing.
The government has left it all to us. Those who die will die. Those who live will live. This is the principle of the herd immunity which our Prime Minister so firmly believes in. Except that there is no scientific evidence to prove that this method works.
In the coming days of Eidul Azha, public interaction will rise. But there are no arrangements in place to ensure distancing, save possibly in some "model" market in Islamabad. These bakra mandis will be the new source of infection of thousands of people. And yet there is no plan in place to prevent this, not even a media campaign to inform people.
While the numbers are climbing, our minister for education, an otherwise sensible man, has said that educational institutions will open in September. This is a recipe for disaster. Thousands of children will be allowed to go to schools at a time when numbers are not coming down. Maybe that will be the second wave for Pakistan.
All across the world, the only countries that have managed to somewhat come on top are those who practiced lockdowns and made sure that people followed SOPs. This hasn't happened in Pakistan and is not going to happen in the months to come. Much of this has to do with the mixed messages that our brilliant leadership has been giving us.
First was the message on our phones that said that the coronavirus was not fatal. Then our Prime Minister, time and again, insisted that it was nothing but a flu. Optics matter. For the first four months, much of the leadership did not wear masks or practice social distancing.
Initially we saw that those who spread misinformation about Covid-19 were identified and questioned by the police. We called it "software update" of these people. Now that also has been given up. Now we see all sorts of idiotic messages being repeated on both the mainstream and the social media and the government doesn't seem to care. It is as if we have lost the battle before even beginning it.
For the blind and blinkered supporters of this government there is only one message. History will remember this period as a dark time in our country's history. More so because of the stupidity of our leadership.
Published in The Express Tribune, July 13th, 2020.
Like Opinion & Editorial on Facebook, follow @ETOpEd on Twitter to receive all updates on all our daily pieces.