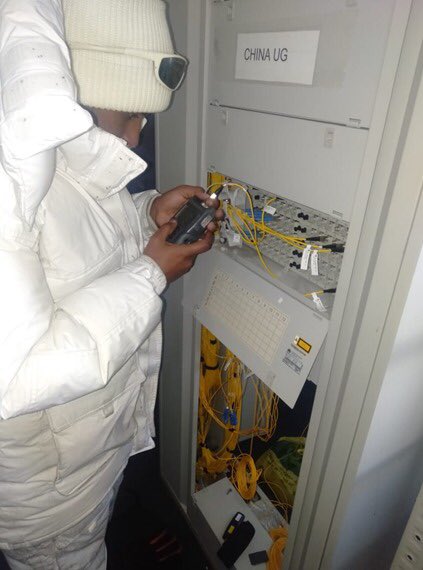 ---
New fibre optic cables from Khunjerab Pass to Islamabad, laid under the China Pakistan Economic Corridor, have been made operational, said CPEC Chairperson Lt Gen (retd) Asim Saleem Bajwa in a tweet on Sunday.
He added that fibre optic cables will be laid from Islamabad to Karachi and Gwadar in the next phase.
New Optical fibre cable operationalised from Khunjrab to Isd,next phase will be laid from Isd to Kci& Isd to Gwadar as part of digital highway plan,foundation for digital/IT revolution-project being processed in conjunction with China.(data centre pic) #cpec #cpecmakingprogress pic.twitter.com/K3SmOURyQj

— Asim Saleem Bajwa (@AsimSBajwa) July 12, 2020
The Pak-China fibre optic cable is to be laid along three main routes of the China-Pakistan Economic Corridor (CPEC), including railway tracks.
The two countries have already activated first phase of the fibre optic cable, which is an 820km-long cable project from Rawalpindi to Khunjerab. In this regard, a Chinese company has already conducted successful tests and can generate a lot of revenue for the government.
On July 10, the CPEC Authority was thanked for facilitating the realisation of the Kohala and Azad Pattan power projects, by Prime Minister Azad Jammu and Kashmir (AJK) Raja Farooq Haider, and the chief executive officers (CEOs) of China Three Gorges and China Gezhouba.
This CPEC chairman had announced in a tweet that the meetings were held separately and discussed the process of the two projects' execution.
He had stated that a total of 1800MW of hydel power will be produced under the projects, whereas 8,000 jobs will also be created.
COMMENTS
Comments are moderated and generally will be posted if they are on-topic and not abusive.
For more information, please see our Comments FAQ