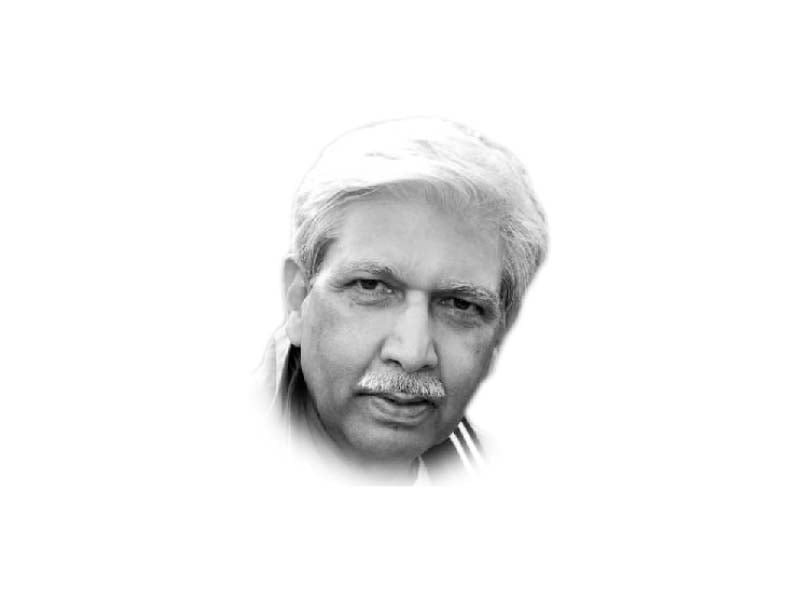 ---
The trouble with economists is they elevate their specialty to a level beyond the pale of an ordinary politician who will miss the essence. Most also are shy to discern the art part of it from the science and view their world from a single lens of macroeconomics — the deficits, the inflationary triggers and the money control, the delta in net gains, etc. which occupies their mind and the lexicon more than real economics. The uninitiated to this jargon, a politician or even a prime minister, is bound to miss the woods when trees are being counted. They may then simply abdicate following disenchantment with something as complex and hand over the control of finance and economy to these specialists. Yet this is what they will be judged on by the people.
The only exception is someone like the veritable Ishaq Dar under whose control the economy always seemed to gallop. An accountant by training he should by definition have been able to balance the books better than lead the economy forward but he is a magician and treats economy more as an art. No pun. To me that is the missing link in our kind of economies when in moving forward you must keep the ball in play. That helps buoy figures, hearts and hopes. If an economist must ever know the essence of his science and art it is in this little statement: two things are of note: 'keep the ball in play' and the sentiment in 'buoy figures, hearts and hopes'. Production too, but again economy gurus rarely get there.
I must include two others to this list of public economists. One is Reza Baqir — the incumbent Governor of the State Bank who may be a specialist in money supply and control over inflation and in sensing the deflationary mechanisms and in attenuating the threats but he is also smart enough to know how to raise the reserves. That keeps the finance markets stable and the IMF satisfied while playing from the music sheet. And then there was Shaukat Aziz. He wasn't academic in the sense of those who earn Nobel Prizes but he was sharp to know the need to engage with 'economics for the people' as would be found useful in popular politics in societies. As he kept his banking wits sharp he also knew the ways and art of shaping economies and in moving them forward while mutating them into what was relevant with time. Those are the kind of economists we need to run the national economy. Buoy figures, hearts and hopes, and keep the ball rolling.
There are of course some extremely honourable names among real economists — people like Thomas Picketty, the reformed George Soros and Paul Krugman who take up cudgel on behalf of the 99%; all this while belonging to the remaining 1%. Then there is a Chicago school of thought, the supply-siders and Keynesian demand-siders, and those that adulate Bernie Sanders. Bernie is of course a political beast who can 'ordinarise' economics to touch hearts. The Wall Street may not warm to him but the main street does and that is when economics becomes politically relevant and adaptive. Economics ought to be about food, jobs, wages and hope. And Bernie does that best. There is place for the services side of the economy which has the potential to be the biggest employer in the short-to-medium term while keeping the society vibrant. Focusing only on production is a groove that we must extract out of.
Surely the Prime Minister knows that 60% of the economy in GDP terms in Pakistan is based on or around the services sector which keeps the society functional. The services sector is about the society. The remaining 40% is equally divided between the agriculture and the industries sector. These two sectors enable the 'state' to serve the society better and meet its needs. Clearly for Pakistan — way down the prosperity ladder — food-security would be central to a large population. How the government augments agricultural produce depends on how well it strategises the use of the resource that makes up this sector. We are lucky we have the land and the water to do more and our people are adept at it so we can afford to produce extra in cash crops and fruits and vegetables other than the staples. The government will need to prioritise for the farmers what may move him to more rewarding and relevant crops. We also stand-out in cattle and dairy production. All that the government needs to do is to value add to these to make them internationally marketable. Make it easy for people to invest in these areas and let the farmers earn their just reward. If we have home-grown food at affordable price — demand and supply and a bit of governance — we will surely not be an unstable society. That is a huge political dividend.
Pakistan's economic managers are mostly old school and revert time-and-again to the 1960s model when the economy stood on four pillars — chadar, chawal, chamrha, and cheeni (textiles, rice, leather and sugar). It hasn't changed. The mould is old and what it produces is irrelevant because nations like Vietnam, Bangladesh and Turkey have moved on in mass supplying what the world needs. Paradoxically, maximum subsidy is enjoyed by these sectors which run on antiquated equipment and outdated standards. The cloth that will sell must be imported because what we produce is coarser and exported as yarn where it can be refined to useable levels. Within this sector what may be of far greater importance is the Small and Medium industry which employs the majority percentage of industrial labour. It needs maximum attention and support with helpful policies to enable mass employment. It is time to link duty-drawbacks, tax-rebates and refunds, and subsidies to the large-scale industry with verifiable reinvestment in the sector and improving production volumes and standards. We have been misled for too long by this sector under false hopes of finding foreign exchange. The same hand-outs can be better spent in import deletion by experimenting in tea-production and edible oil to save on foreign exchange.
There is also a need to define the new economy. IT, AI, Robotics and Cybernetics are the new spinners and without graduating to this economy we may not even be in the race. The labour and its skillset is what will define our new capacity. Our educational and vocational training systems must rise to that level of need. Can our financial managers conceive along these lines to develop a blue print of a futurist economy to connect with the world? Or are they too taken in by deficits? Can they connect diverse enabling dots to build an infrastructure which will help shape this economy? What about the SEZs in CPEC? Or are we back to brick and mortar and building roads only? Not just balance books, we need thinkers and doers — not accountants — to lead this economy.
Published in The Express Tribune, July 12th, 2020.
Like Opinion & Editorial on Facebook, follow @ETOpEd on Twitter to receive all updates on all our daily pieces.