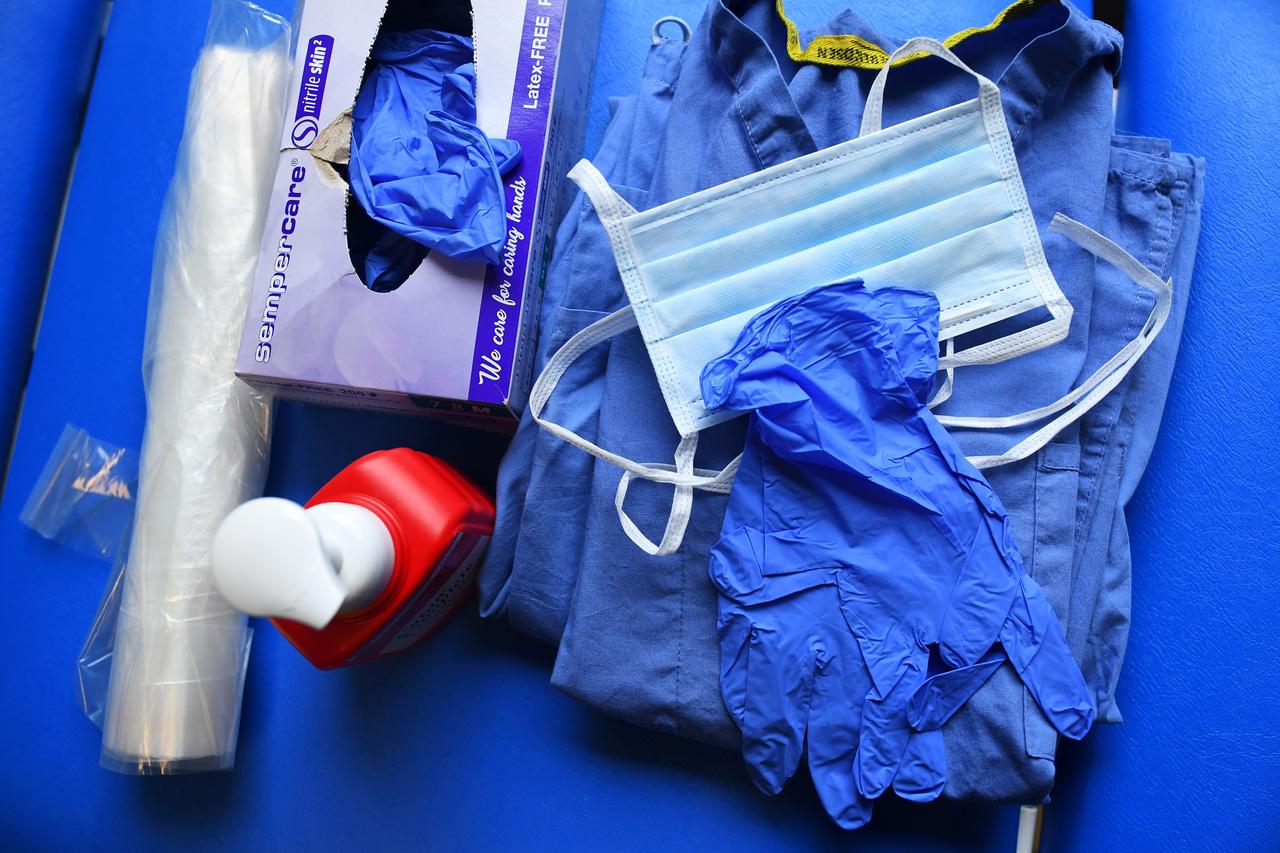 ---
Angel investors eye Pakistan's health start-up
UK-based digital tech firm invests $250,000 in seed funding in local start-up
---
LAHORE:
The pandemic has brought healthcare sector to the fore in countries across the world and Pakistan's health sector is no different. The coronavirus has exposed strengths and weaknesses in the system, which has caught the attention of angel investors.
Since the lockdown was imposed, online businesses enhanced their mark and the country's health system witnessed a similar trend as well where a few large scale pharmacies initiated home delivery services and doctors set up e-clinics.
The trend of digitisation caught attention of VM Interactive, a UK-based digital technology company, which recently invested $250,000 in seed funding in Pakistan's health-tech ecosystem through a locally indigenous start-up, emeds.pk.
VM interactive Chief Operating Officer Alex Kalavrezos said that having seen Pakistan's tech industry grow by leaps and bounds, with the government focused on taking it to another level, the chance to invest in it during this time is an opportunity, which should not be missed.
"The recent pandemic has exposed vulnerabilities of healthcare systems around the globe, however, Pakistan is among the few countries that have performed relatively better," Kalavrezos told The Express Tribune.
This shows that the country has the potential to rival some of the most developed health care systems around the world provided that a robust system is created for healthcare workers to flourish.
According to him, this was one reason why countless doctors and healthcare workers of Pakistani origin excel in western countries where healthcare systems are more developed.
"Having worked closely with the tech fraternity of Pakistan, I am familiar with the wealth of talent available here, so having first-hand knowledge and experience played a major role in convincing our investors," Alex said.
The UK-based tech company is providing its support in terms of investments and training to the local start-up, which intends to revolutionise the concept of health-tech in Pakistan and counter the menace of fake medicines available widely in the market.
The management of the company plans to work with manufacturers to secure medicines and store them in its own warehouses rather than relying on third party suppliers.
"Medicines are temperature oriented and if a minimum temperature is not maintained, they expire," said emeds.pk Chief Executive Officer Umaad Sheikh. "Small scale pharmacies do not consider this fact while operating business nor do they empower pharmacists to do so.
The start-up, which began operations in March 2020, received the seed investment last week.
Sheikh projected to receive next round of investment at the end of the year which would be utilised for expansion of company operations in Punjab and the rest of Pakistan.
Nevertheless, there are a handful of difficulties being faced and the company has sought help from the government in this regard.
"The government is working towards improving ease of doing business in Pakistan but to do that, a special zone for online investors should be materialised to cater to the needs of start-ups," Sheikh said.
He stressed that tech-start-ups were the future and if government made efforts to uplift the ecosystem of this sector, all other sectors will improve alongside.
Currently, tech start-ups face issues in online payment facilities, banking sector paperwork and timely issuance of visas to foreign investors.
"The reason why most tech investors prefer India over Pakistan is the fact that our neighbouring country has a proper ecosystem in place and it facilitates them in all possible manners," he said. "A little attention by the government in this regard will bring higher amount of tech investors to Pakistan."