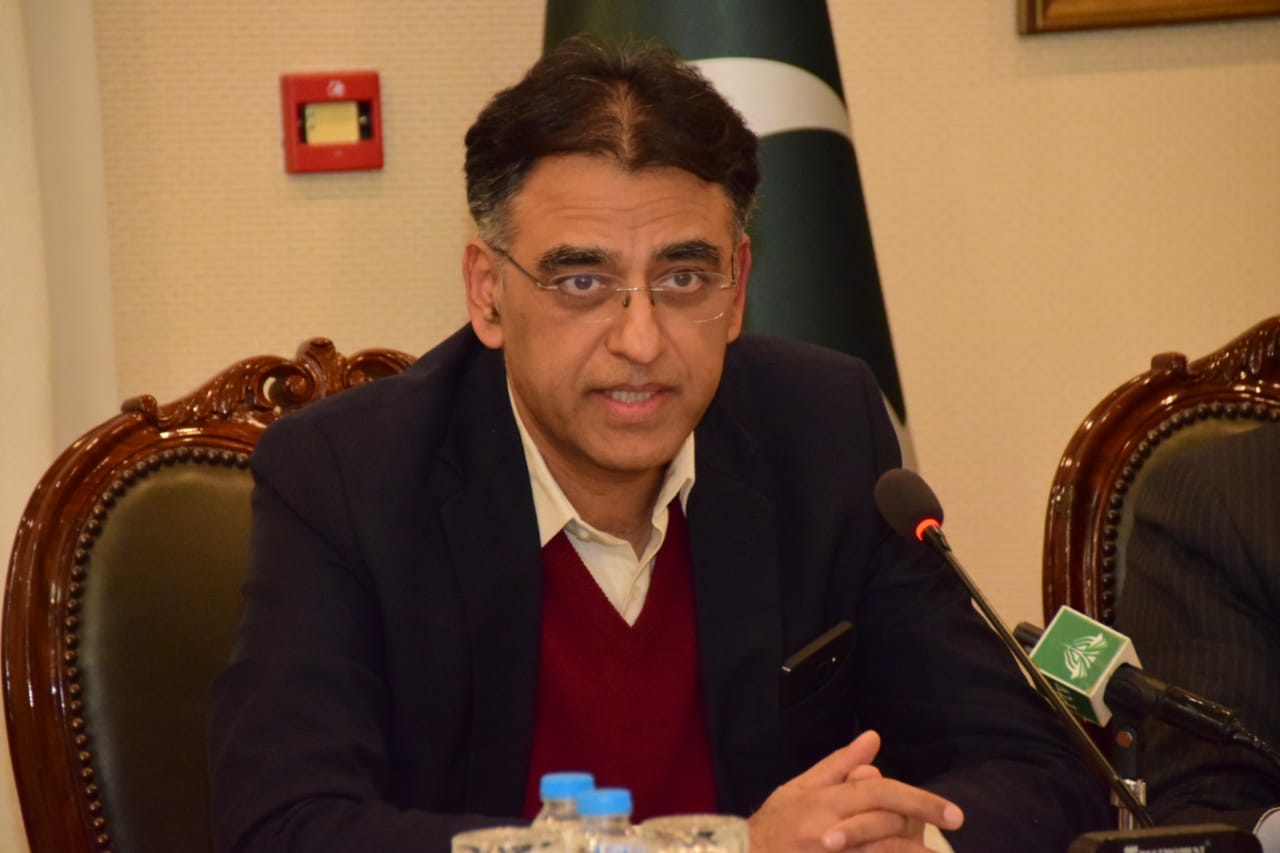 ---
ISLAMABAD:
The country has witnessed a 28% decline in Covid-19 patients who were put on ventilators or needed oxygen supply in the last 20 days, Planning and Development Minister Asad Umar said on Saturday.
Umar, who heads the National Command and Operation Centre (NCOC) on Covid-19, tweeted that on 2,969 patients were being provided oxygen and 546 were on ventilators June 20. On Friday, he added, the number of patients being supplied with oxygen and those on ventilators had reduced to 1,762 and 394 respectively. The minister said the decrease had become possible because of the smart lockdowns and compliance with standard operating procedures by citizens.
He added that the people are collectively empowered to stop this pandemic from further spreading. If precautionary measures are followed then the people and their employment would be protected.
"Otherwise, what is happening in countries like USA, Brazil and India may happen here as well," Umar warned.
Separately, the minister also said the SOPs for Eidul Azha had been formulated. He chaired an NCOC meeting were cattle market management, the availability of medicines and Covid-19 projections were reviewed.
The NCOC suggested setting up cattle markets outside cities, compulsory testing of animal handlers, market timings from morning to evening and engaging religious scholars for the implementation of SOPs.
Speaking on the occasion, the minister ordered that an effective monitoring mechanism must be chalked out to ensure social distancing and the adherence to the SOPs at cattle markets.
The panel was informed that guidelines have been prepared and shared with all provinces for Eid.
The participants of the meeting were also informed that the World Health Organisation had acknowledged Pakistan's efforts to contain Covid-19 and termed its data more accurate in comparison with that of other countries.
A representative of the Drug Regulatory Authority of Pakistan informed the NCOC that there was no shortage of Covid-19 treatment medicines in the country.
According to the NCOC data, there has been an improvement in the number of recoveries from Covid-19 in Pakistan with the figure now reaching 153,134.
A total of 2,752 new cases surfaced during the last 24 hours taking the tally to 246,351.
They include 85,991 in Punjab, 102,368 in Sindh, 29,775 in Khyber-Pakhtunkhwa, 11,128 in Balochistan, 13,927 in Islamabad, 1,630 in Gilgit Baltistan and 1,532 in Azad Kashmir.
The death toll from the virus has reached 5,123 with 65 more deaths reported over the last 24 hours. As many as 23,569 coronavirus tests were carried out during this period.