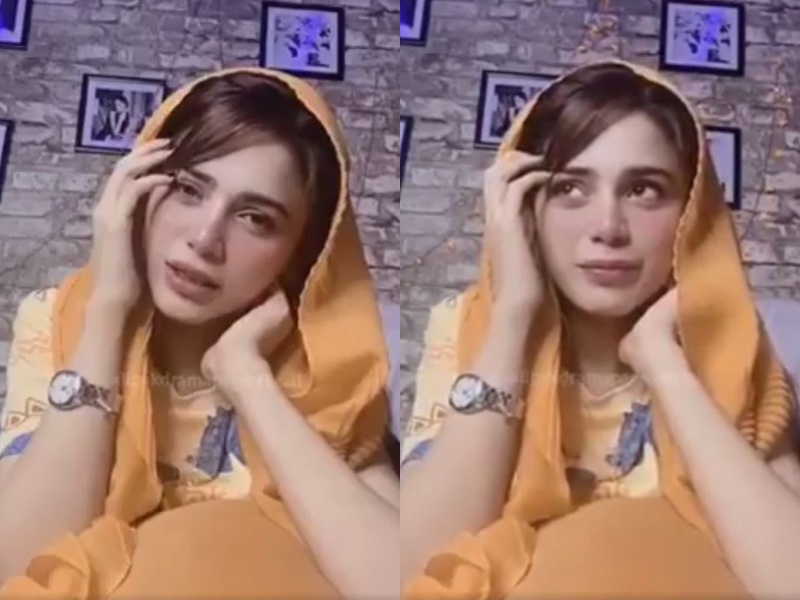 ---
Aima Baig's star has risen quite rapidly, and now, people are afraid that the young starlet may be in need of some direction, thanks to a new video going viral.
In a snippet from a recent Instagram Live session of hers, Aima is seen covering her head with a yellow dupatta, which goes on to set the tone of the one minute clip – the Baazi singer first shares that she has it on because "azaan horahi hai (the call to prayer is on)."
She then moves on to say, "I'm sure you all must be surprised, even though there isn't anything to be so surprised about," before stuttering and saying, "main… main buhat achi larki hun (I'm a good girl)." This is where things start getting interesting and kind of hilarious when she loses her train of thought and gets confused between mashriqi and magribi, the Urdu words for Eastern and Western respectively.
"Mai bari… mashriqi? (I'm very… Eastern?)," she says in a dazed confusion. She then asks, "It is mashriqi right? Not magribi? Please someone correct me if I'm wrong." This is where things get a little confusing thanks to her demeanour which many in the comments questioned as 'being under the influence'. These statements, however, are not factual and are just her followers' musings.
Some guy in the comments then answers her, and she thanks him excitedly, talking almost animatedly to the camera, the Instagram filter slapped on making her look even more like a character from some childhood TV show.
She then defends herself, saying, "My Urdu is pretty good by the way, it's very good. It's just some words that can get confusing, like right and left…" before going onto a rant about the same.
Is She Drunk ? 🤔🤔🤔 Aima Baig - Official Aima jani not coming slow 😬 your thoughts ? But i think Daniyal ki chumi ke bad mano...!

Posted by Zohaib Farooq Khan on Friday, July 10, 2020
Naturally, comments on the snippet being circulated online are focused at pulling her leg for her antics, with some calling her 'overacting k dukaan (shop)' and others simply musing if she's under the influence of any kind.
Well, only Aima can tell the truth, and we'd rather she let it be!
Have something to add to the story? Share it in the comments below