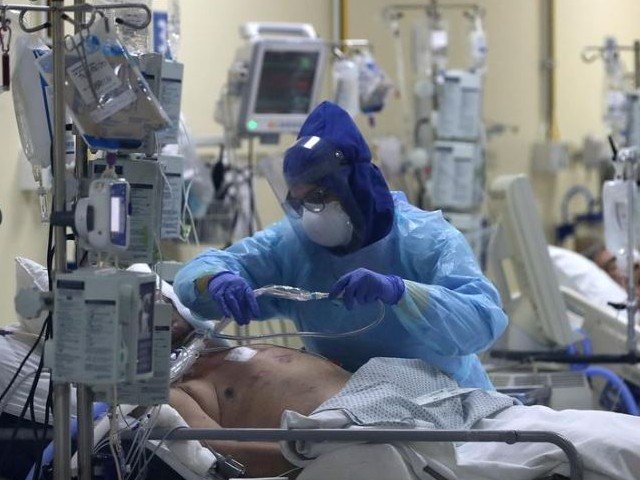 ---
Ziauddin Hospital sets up Covid-19 ward in Keamari
Ziauddin Hospital sets up Covid-19 ward in Keamari
---
With no existing Covid-19 facility in the area, a 50-bed coronavirus isolation ward was inaugurated at Dr Ziauddin Hospital in Keamari by the Sindh chief minister on Friday.
The new facility, which is equipped with an intensive care unit, high dependency unit and an isolation ward with ventilators, has been fully funded by the hospital itself, revealed Dr Ziauddin Hospital chairperson Dr Asim Hussain.
Addressing the current state of the pandemic, Dr Hussain stated, "The biggest reason for the fall in the number of coronavirus cases is that now people are less fearful of the virus and are avoiding getting tested."
According to him the district officials were "not strong enough to control the pandemic," while the government had "already failed to control the current situation."
Dr Hussain also took the opportunity to address the state of education in the country. He claimed that the Higher Education Commission and the Sindh Higher Education Commission (SHEC) were in dire need of structural reform.
"We have six boards in Sindh but have not seen any supervision over these boards, while the federal government has not defined any role of the SHEC and doesn't want to give away its power," he stated.
Published in The Express Tribune, July 11th, 2020.