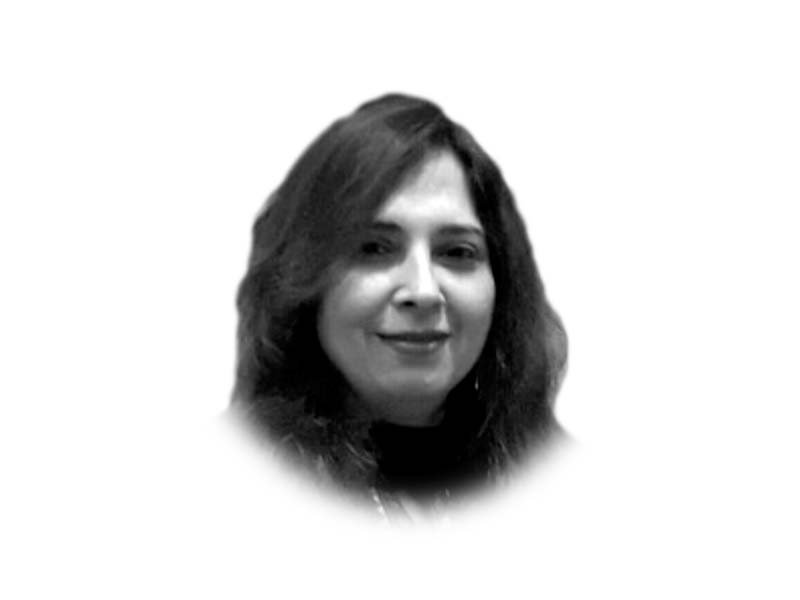 ---
The political convulsion the world faces today is neither new nor will it last like its predecessors. Fascism is back, populist leaders are in demand, nationalism has taken the driving seat, the world is morphing into a stream of hateful events that divide rather than unite as has been expected of the purpose of leadership post-World War II. Disregard for international norms and laws is a new normal for many leaders. Within this new pattern, voters are dictated rather than taken as a partner, to build the country's political, social, and economic resource base. In short, democracy has lost its grip, though not without a cost.
Over the last few years, people have been killed in cold blood because of their colour and religion, as it happened in New Zealand when a white supremacist aimed the gun at Muslim worshipers in two different mosques and killed 49 of them. Europe has seen a steep and steady dislike for Muslims against what has been called an invasion of their job market and culture by Muslim migrants from war-ravaged Muslim countries. India has stepped up the inhuman treatment of low-caste Hindus and Muslims by turning the state's legal structure in favour of a Hindu state. Racial injustice has returned in the United States because of the erosion of normative political values embedded in mutual tolerance and institutional forbearance. In short, democracy is dying at the hands of "populist leaders."
Leaders from Hungary to Brazil and even Israel are using the Nazi ideology of racism to their advantage. Brazilian President Jair Bolsonaro and Hungary's President Viktor Orban have been promoting the false idea that the Nazi Party was a left-wing movement. According to Netanyahu, Adolf Hitler asked the mufti's advice in 1941: "What should I do with them?" and the mufti replied: "Burn them." There is no evidence that this sort of dialogue ever took place. Donald Trump's vision of "America comes first" is full of hatred for anything which is not white and North American. His abhorrence does not differentiate between people and institutions. He has discredited the Chinese President, the Nato, and the World Health Organization (WHO) in the same breath. He is not only against the stripping down of confederate statues that had for long reinforced racism in the US but is also unappreciative of the International Court of Justice (ICJ) because it does not serve American interest. In a similar vein, Modi, to turn India into a Hindu state, has begun genocide in Kashmir by systematically killing its youth, mostly male, and changing its demographic composition.
The question is: how has the world come to this pass?
According to the data collected in the most recent World Values Survey, the younger generation in many developed countries are wary of democracy and are more open to an authoritarian alternative such as the military rule or strongman leaders, as long as they deliver. Ivan Krastev, a European Intellectual, observes, "A populist leader attracts those who view the separation of power not as a way to keep those in power accountable, but as a way for elites to evade their electoral promises."
When the policies of a democratically elected government encourage inequality, unemployment, and corruption, people search for an alternative governance model and are often caught in the trap of populist leaders, who empathise with the former by highlighting and attributing the administrative flaws in governance to those in power.
Though a populist leader comes with the promise to atone for the sins committed in the name of democracy, its machination to mobilise "the people" against the corrupt elites stimulates polarisation and delegitimises negotiation and compromise. Political adversaries are turned into enemies. This struggle of "us versus them" descends the political culture into complete chaos. Behind the veneer of the noble cause to implement "the will of the people," these leaders have no qualms in dividing public debate, belittling the opposition, and flaunting the electoral arena by misusing the state's resources.
In corollary, populism is, as argued by Cas Mudde, a Dutch political scientist, "a natural reaction by voters against some of the undemocratic qualities of liberal institutions."
Democracy is not about free and fair elections. In that sense, even Hitler was a democrat because he became the chancellor of Germany via free election. Democracy is an ideology that thrives on constitutional liberalism, which is about establishing the rule of law, practising separation of power, and protecting basic liberties of speech, assembly, religion, and property. If a government is not striving to attain these goals, it could still be a democracy but not a liberal one that underscores an individual's autonomy and dignity against coercion — whatever the source — state, mosque, or society.
When Hugo Chávez had to take oath as the president of Venezuela in February 1999, he changed the oath and read: "I swear in front of my people that over this moribund Constitution I will push forward the democratic transformations that are necessary so that the new republic will have an adequate Magna Carta for the times." He added: "The Constitution, and with it, the ill-fated political system to which it gave birth 40 years ago, has to die." Within hours of coming to power, he formed a new constituent assembly to revise the constitution.
The solution, therefore, lies in the adoption of constitutional liberalism, with rule of law and strong institutions as its bedrock. Otherwise, like a written constitution, this unwritten tradition of hate-based politics will go a long way in adversely affecting the behaviour of our future generation.
Pakistan's experience with democracy is almost nascent. Though two successive governments have transferred power to democratically elected governments, the absence of "strategic democracy" whereby the losing party accepts its defeat and does not accuse the winning party of electoral rigging has perpetuated the culture of "mutual intolerance" and "institutional mistrust". After having won our fight against terrorism, we have to succeed in defeating intolerance leading to extremism and deception from Pakistani culture and political ideology.
Published in The Express Tribune, July 9th, 2020.
Like Opinion & Editorial on Facebook, follow @ETOpEd on Twitter to receive all updates on all our daily pieces.