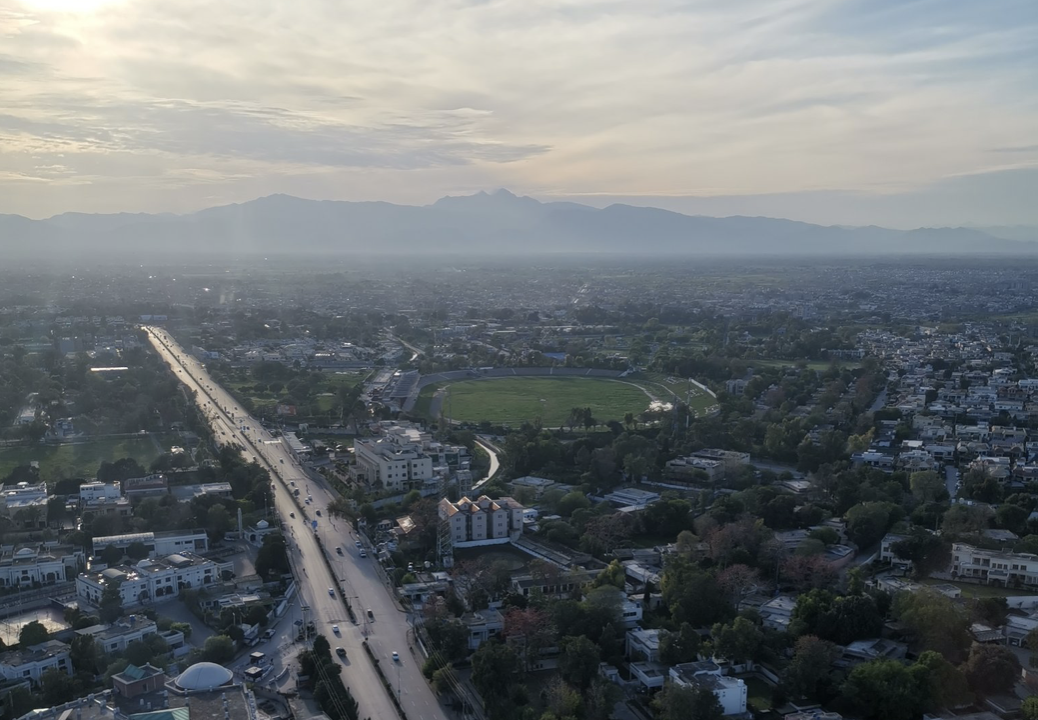 ---
PESHAWAR:
At least 0.8 million people in the province cannot move about after their neighbourhoods were included in the 'smart lockdown' zones to curb the spread of the novel coronavirus, a top government aide said on Tuesday.
He added that these lockdowns, which target virus hotspots, have helped lower the number of virus cases, especially the ratio of active cases and fatalities.
This was claimed by the Adviser to the Khyber-Pakhtunkhwa (K-P) Chief Minister on Information Ajmal Wazir during a media briefing outside the Bacha Khan International Airport (BKIA) on Tuesday.
Wazir said that the daily ratio of confirmed novel coronavirus (Covid-19) patients have reduced to 15 per cent in the province while the ratio of fatalities has fallen from 5.2 per cent to 3.6 per cent.
Providing an update on the latest situation with regards to the pandemic in the province, Wazir said that so far, they have conducted 154,278 virus tests. Of those tested, at least 28,681 were found to have contracted the virus, including 445 in the past 24 hours. Moreover, some 1,045 Covid-19 patients have died from associated causes. At the same time, some 717 patients recovered from the viral disease, taking the number of recoveries to 17,266.
Talking about the lockdown, Wazir said that some 244 areas across the province were currently sealed. As many as 0.8 million people in these areas have seen their movement restricted to stop virus clusters from developing.
With the airport open for international flights, Wazir said that so far, some 24,785 Pakistani expatriates have arrived in the country aboard 162 flights, while 2,754 people have left Pakistan for their respective home countries.
Moreover, he said that so far, bodies of as many as citizens who had died overseas were brought back to the country.
To ensure that the virus does not spread from the airport, Wazir said that as many as 13 doctors have been deployed at the facility who regularly monitor incoming passengers and provide them with the necessary health facilities to all passengers. In this regard, the adviser said that at least 48,190 people have been screened at the facility since April, including airport staff and passengers.
Explaining the situation with regards to enhancing the capacity of hospitals in the province, Wazir said that 200 hospitals across the province have reserved 5,440 beds for Covid-19 patients.
A newly built 50-bed women and children hospital in Charsadda and the 58-bed Nishatarabad hospital have been dedicated to treating virus patients.
K-P Chief Minister Mahmood is expected to inaugurate these hospitals soon, he informed.
At the moment, around half of all beds in the province which were reserved for Covid-19 patients are vacant, while only 63 Covid-19 patients are on ventilators, he said.
Published in The Express Tribune, July 8th, 2020.