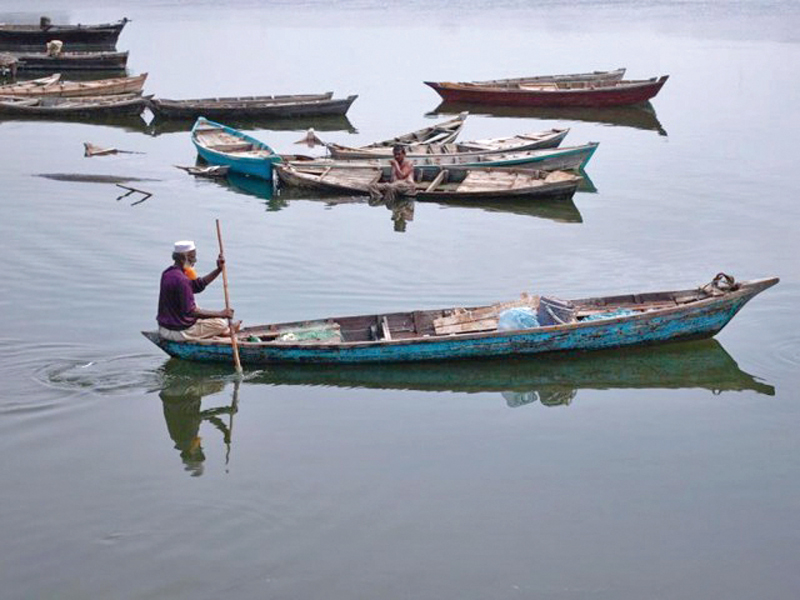 ---
Unlike the rest of the province, more than 40 coastal villages near Karachi are safe from the spread of Covid-19 because of their secluded location.
With the imposition of Section 144 in Karachi, which bans the gathering of four or more people in one place, the beaches of the city have become deserted. Since villagers have had no contact with city dwellers, especially after the lockdown, no coronavirus cases have emerged in any of the villages so far.
According to a survey carried out by The Express Tribune, people dwelling in the coastal villages still have little clue as to why people in Karachi have stopped leaving their houses and visiting the beaches.
"We don't know what happened to the people of the city all of a sudden. We heard from some people that there is a disease spreading in Karachi. But we don't know how long it will go on," said a villager.
None of these 40 villages have access to television, mobile phones, electricity, telecommunication signal towers, or public transportation. As a result, they live a secluded life.
"It's been almost three months since the city's people have been in lockdown. They are falling sick rapidly but there have been no cases in our villages. And there is no social distancing here," another villager, who had acquired some knowledge about the spread of Covid-19, explained.
"The people in our village are only concerned about earning their livelihood. We live in mud houses and have a few cattle and fishing nets as our only assets. Yet, we are satisfied and happy with our lives. We thank God that there is no disease in our villages," he said.
The 40 settlements and villages are situated some 30 kilometres from Hawkes Bay beach, with a total population of about 60,000. Most villagers earn a living through fishing, farming, or buying and selling livestock. A few also earn a small income through selling food items and toys at the beaches.
Among the 40 villages, Mubarak Village - which has lately become a popular picnic spot for Karachiites - is the largest.
When asked if they would allow city-dwellers to live in the villages for a while to save themselves from the virus, a villager explained said that it would not be permitted because only those carrying the identification documents for those villages are allowed to live there.
"Unfortunately, outsiders cannot stay in any of the villages even for a night. Us people of the village have no objection, but the Pakistan Navy will not allow it as these areas are considered sensitive and are controlled by them," he went on to say.
Villagers also confirmed that there were no hospitals or dispensaries in Mubarak Village or any of the other villages located nearby.
"In case of an emergency, no vehicle or other transportation facility is available to carry the patient to a city hospital. We must travel 50 kilometres to reach the city for treatment. As a result, most of us try to treat patients with home remedies," said one of them.
"Even though the pandemic has affected us economically, isolation is good for us in a way. Because we do not have any outside contacts, the disease did not spread here. It's a blessing in disguise," he added.
Apart from the absence of medical facilities, there are no primary schools or madrassas in these settlements either. As a result, approximately 99 per cent of their population is uneducated.
Published in The Express Tribune, July 7th, 2020.