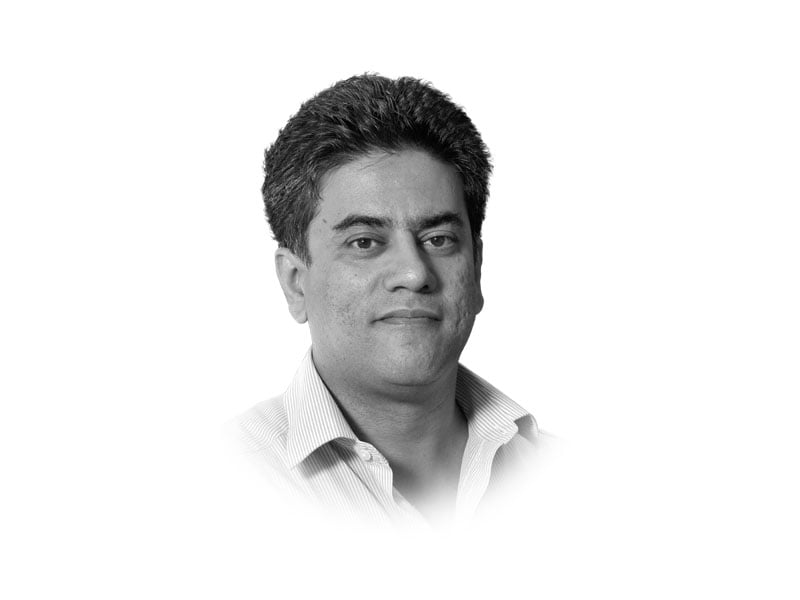 ---
The beauty about this government, as compared to the ones that came before it, is its chutzpah. First an incompetent member of the ruling party, or the party leader, makes an incorrect statement or acts wrongly. Then, instead of apologising, the guilty person remains defiant. Finally, the party elders as well as the die-hard supporters start finding some unique angle to praise the move instead of condemning it.
These scenes are straight out of Orwell's Animal Farm. What we are seeing today is that much of what it had staged is taking place in so-called modern capitalist societies. Pakistan being a prime example.
Our aviation minister announces in parliament that a third of our pilots have fake degrees. This statement comes at a time when there is discussion on the unfortunate crash of the PIA airliner in Karachi earlier this year. No details are shared as to where this figure was collected from and by whom. No information is shared as to what the process was to verify the degrees or what evidence exists on who passed their exams by proxy.
The damage these words have done to Pakistan is colossal. One does not defend cheating or fake degrees, but one has every right to ask what process was undertaken to come to these astounding numbers. As a result of the minister's statement, PIA has been banned from travelling to Europe and many other parts of the world. But that is not all. Pilots and airline personnel of Pakistani origin are now being hauled up all over the world by different airlines and aviation authorities. They have been grounded as investigations are being conducted.
Instead of the honourable minister either coming up with details of how he came to this number and made such claims, there is silence on his part. No one in the government is asking him to prove his case or to resign. In the meantime, the government's ambitious plan to bring home thousands of Pakistanis stranded abroad has come to a halt. No one in the government is ready to talk about it now.
If there were any plans to sell PIA, one can safely say that they have been shot down by the honourable minister's statement. If the previous governments played havoc with the national airline, the present government can take pride in the fact that theirs was the final nail in the coffin.
In this episode, there are many questions that need to be asked. For example, how many people have been sacked in the Civil Aviation Authority (CAA) for allowing pilots to fly with fake licences or by giving their exams by proxy? What action has been taken by the government in this regard?
For the sixth time, the government has advertised for the position of a Director General of the CAA. However, the powers that be will again block out the appointment of a competent person with experience in heading a civilian aviation entity. Time and again we have seen that the CAA is being used to accommodate people who have neither the qualifications nor the experience to work in a civil aviation setup. It comes as no surprise that many key positions in the CAA are vacant and are being overseen by people who are already holding other responsibilities. This is not a new situation and has been in place for several years.
But no questions have been raised about the role and work of the CAA. Instead the government is interested in privatising one of the only entities that gives back billions in revenue to the exchequer. It is time that the commercial and the regulatory roles of CAA are bifurcated, and two entities created. The commercial entity can then be examined as to whether it needs to be sold off. Chances are that given its revenue generation, it would not be a good idea. The regulatory part must be set up and competent persons with experience in civil and commercial aviation are inducted.
Will this happen? Not likely. To begin with, this is a government that does not accept its mistakes. As vultures circle a dying person, there are those who are now trying to grab at the few assets that PIA has, like the Hotel Roosevelt. This is all about making money.
Published in The Express Tribune, July 6th, 2020.
Like Opinion & Editorial on Facebook, follow @ETOpEd on Twitter to receive all updates on all our daily pieces.