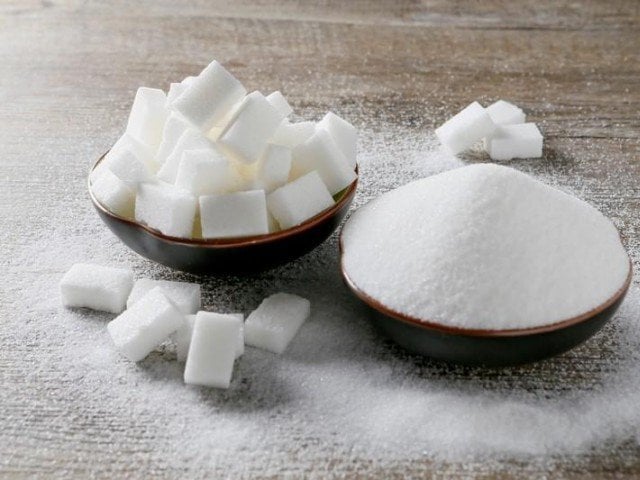 ---
KARACHI:
Last fiscal year, after almost a decade, Pakistani people faced sugar and wheat shortage one after another. The government ordered an inquiry followed by the forensic audit of selected sugar mills.
Reports of both the inquiry commission and the forensic audit were made public, which was undoubtedly a historic decision in the country's scenario.
The initially issued stay order by the Islamabad High Court, which barred the government from taking action against those pinpointed by the inquiry commission, was suspended but the battle in courts is going on.
Much is said and written about the reports in the social, electronic and print media. However, very little is said and written on the economics of such crisis and the solution.
The whole supply chain of sugar is regulated. Ironically, the bureaucrats sitting in federal or provincial capitals are believed to have more knowledge about soil, cultivation conditions, crop productivity and profit probability of different crops in different areas than the farmers who are cultivating the crops themselves from generations.
As a result, we have cotton-growing areas and sugar-growing areas identified by the bureaucrats. Although the farmers are free to cultivate sugarcane in the areas labelled as cotton growing, there are legal restrictions on setting up sugar mills in those areas.
A farmer who cultivates sugarcane in a cotton-growing area would have to face increased transportation cost, which results in losing a significant share of his income. This limits the farmers' choice of crop cultivation.
Similarly, an investor who plans to set up a sugar mill must comply with a long list of regulations, take several permissions, acquire licences and submit a bundle of documents before he can set up the factory.
Even after setting up the manufacturing unit, the owner must regularly submit different kinds of records and documents, providing almost similar kind of information to different departments, where most of these find their place in shelves and are hardly read and analysed.
Officially, all these are the means to regulate and control the sugar industry, however, looking at the owners' list, we come across a completely different picture and feel that all this is a setup to protect the interest of the 'blessed', especially the political elite.
Price setting
The government also fixes the minimum price of sugarcane with the objective of safeguarding the interest of farmers. However, whether it really protects the interest of farmers or it is more a politically motivated initiative is still debatable.
Prices of important inputs of sugarcane, and sugar itself, like energy, fertiliser, etc are controlled and manipulated. Import and export of the commodity is also regulated and controlled by the government.
With all these arrangements, policymakers have actually tied hands of the market strongly and have never allowed it to play its most important role of setting prices.
Not only do market prices impact the fair distribution of revenues, but they also play an important role in efficient resource allocation, which is badly needed for economic growth.
Moreover, market-based prices also encourage producers to invest in and increase productivity and thus reap higher-than-normal profits.
Along with this, the controlled and regulated markets, like we have, encourage the formation of cartels with the backing of powerful people, lead to market distortions, rent-seeking and promote other ways of corruption.
The price of all these distortions and inefficiency is ultimately borne unknowingly by the poor consumers.
Regulators
Unfortunately, state institutions such as the Competition Commission of Pakistan and Securities and Exchange Commission of Pakistan, which are responsible to keep a close watch on market conditions and protect citizens from cartelisation by companies, are highly politicised and lack competency.
The government is responsible for appointing the heads of such institutions. Unfortunately, since decades, key positions in every government and every major political party have been held and controlled by bigwigs of the sugar industry. Therefore, they ensure the protection of their interests while appointing officers in such institutions.
The budget, independency and powers of such institutions are also limited, therefore, they often fail to take aggressive and concrete measures against malpractices.
The short-term solution lies in punishing the persons involved in wrongdoing, strengthening the institutions, enhancing their capabilities and capacities and letting them work independently.
However, these measures will not prove to be enough, especially in the long run. The permanent and concrete solution lies in deregulating the market, removing restrictions on setting up industries and letting financial sector develop, so that it is easy for individuals and groups to obtain funds and set up mills anywhere they feel it most feasible, to produce whatever they want.
Let people, farmers and investors take decisions in their best interests and enjoy benefits of good decisions or pay the cost of poor choices themselves.
Similarly, we should open the economy and let traders' import and export goods without restrictions. This will automatically create balance in the market and prices will stabilise with very little chances of huge price fluctuations.
Limiting the role of state in economic affairs will save a significant chunk of resources, which can be directed towards research, especially in agriculture, producing high-yielding seeds and educating farmers about improving cultivation practices. Along with market forces, such expenditures will also help to increase the productivity of agriculture and manufacturing sectors.
Yes! given the cost of production in the world, opening the economy may have negative consequences for the manufacturing sector. However, the solution to this lies not in protection but in initiating reforms on similar grounds in the energy sector and tax system.
Once these are done, it will be solely on the firms to compete with each other locally and globally, invest in technology, enhance their productivity and grow. Those who will continue to be inefficient will automatically be thrown out by the market. So, let the market work and let it work freely, it will itself deal with hoarders and mafias.
The writer is a PhD scholar in economics at IBA Karachi
Published in The Express Tribune, July 6th, 2020.
Like Business on Facebook, follow @TribuneBiz on Twitter to stay informed and join in the conversation.