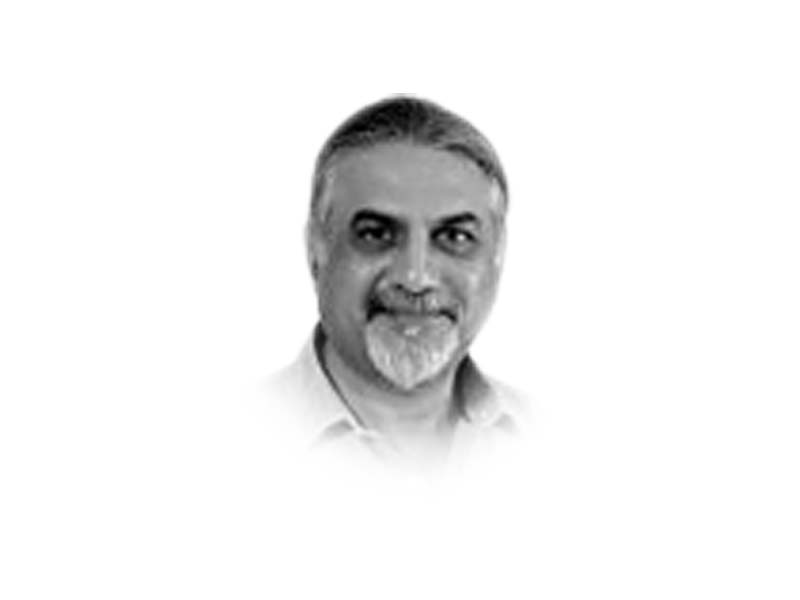 ---
To understand the significance of any problem or dispute, it is said that one must first understand its history and origin. While journalists unfold the details and researchers dig out the truth it is the historians that visit the origins and enable us to understand the background and the roots. Obviously, transition of a state is not a small subject and that doesn't happen in days but the nations that evolved, changed and transited left behind a history, the study of which helps us understand the factors that influenced the outcomes of their national and state transition.
It is in this context that I recommend Jared Diamond's 2019 book Upheaval: How Nations Cope with Crisis and Change. The book presents the case study of Finland, Japan, Chile, Indonesia, Germany and Australia. These case studies reflect how these countries evolved and changed for good or worst only because the leadership made the kind of decisions it made and how they were implemented.
One is particularly saddened to see the flurry and urgency with which currently the opposition in our country is trying to create a mountain out of every mole and build political pressure to end the over 20-month-old Imran Khan's government. What we fail to understand is that our immediate past, our history has run through different significant cycles of eight to ten years which had its consequences spilling over to the next cycle. The first cycle was Gen Zia's rule, the second the democratic decade of 90s, the third Gen Musharraf's rule followed by the last cycle of Asif Ali Zardari and Nawaz Sharif's government and their rule from 2008 to 2018. Gen Zia's rule was followed by change in our ideology, our way of life. The immature democracy of the 90s gifted us political and institutional showdowns and unending democratic instability. Gen Musharraf's tenure dragged us into fighting yet another war, ours or somebody else's we still don't know as the debate rages on.
Politics and our democracy's true hopes rested on the last cycle wherein democratic governments completed their respective five years tenures but what the country got in return was not development, growth, evolution and progress but deterioration, regression and lapse in every public and private sector. What the champions of democracy did with this country in one decade (2008-2018) is best expressed in the answer that Benjamin Franklin, one of the founding fathers of America, gave to a woman who asked him: "If the nation would be monarchy or Republic?" His answer was: "A republic if you can keep it." In a republic, a government rules through the people and their elected officials, in a republic the country is not 'the personal property' of the rulers but a 'public matter'. Both Nawaz Sharif and Asif Ali Zardari 'couldn't keep the republic', their treatment of this country was as if it was their own personal property and they treated it as such.
Nothing damaged this country more than the opportunity missed by democracy in the cycle of our history from 2008-2018. The military had backed off and it was up to the politicians to take the right step forward and right decisions to build a homogeneous democratic front to tackle all our internal and external difficulties.
What the leadership does with these cycles of history is very important because the strain and consequences of their actions as well as their inactions follow up in the next cycle. It is in this context that I fail to understand why the 'creators of current cycle's consequences' are allowed to sit down, laugh, lament and condemn the current government. Is there something wrong with us in understanding our founding principles that we endure and withstand such political mediocrity? Do we deserve these 'Arnab Ranjan Goswamis' of our political parties shouting out loud in inconsequential political contests, debating on problems that are of their own making?
Written and enshrined in the American declaration of independence is the peoples 'right to pursue happiness' and that right is guaranteed by the state by creating an environment in which 'a person's fate will only be determined by his character and talents'. Come top down and have a good look at our political leadership and their political appointees and sincerely answer this question: Do you find both talent and character here?
What they have done to this country! If God forbid, they, by some misfortune, were made the founding fathers of our nation, all they would have ended up writing would be people's 'rights to pursue sadness'. Why not? Not talent and character but favoritism, nepotism, prejudice and political preferences guide their decisions. The despotism, pessimism and sadness that they have promoted in our society is unforgiveable. The dilemma is not that they did what they did. The actual dilemma is that such is our rotten political system that despite having done that they continue to still politically exist and survive.
I was ashamed when I heard the speaker of Punjab Assembly speak against the construction of a temple in the capital. Our founding father wished a country where all citizens could exercise their freedom of choice and liberty and regardless of their religion could be treated as Pakistanis with the state protecting all their rights. What have these politicians made of our founding fathers' state? What have we done to ourselves and our independence?
The American Revolution and struggle of independence unlike us and Indians was not against the British alone. It was directed against a European age which Americans considered was founded on 'oppression and inequality'. Against such an order they created and posed liberty and equality as their guiding principles to bring about a dramatic shift in the history of humanity. Do we lack such principles or do we lack a leadership unwilling to understand these principles?
The complete nation joins hands with the opposition to lament the minister of aviation for creating an 'aviation storm' and facilitating the banning of our national airline and it ravel abroad. I ask why not? Why are we so afraid to speak the truth? Credibility is what we always lacked and that is the reason that the world stopped listening to us. We must clean our mess and put our house in order regardless of the consequences as the rot has gone too deep.
We elected legislature after legislature to form an executive. We created a 'breed of legislatures' who are unqualified to legislate and who through legislature only seek to exercise and execute executive power. The parties they belong to are good at doing politics but have little policymaking to show.
Our parliamentary system has outlived and outgrown any good that it can do. It actually rots and is crying out loud that 'I am unsuitable and primarily responsible for most of the principal political ills that you suffer'. Does anyone have the courage to read that message and give this struggling country a political arrangement that 'permits decisive action'?
The Americans have their 'right to life, happiness and pursuit to liberty'. Our founding father gave us also our path line too — unity, faith and discipline. We could further add love, duty, magnanimity and charity only if we had the character to live up to the ideas of our founding father and also the talent to think of more and practise them in our daily lives.
Lacking character and talent we have become a very unhappy lot. Let's recreate character and let's recognise talent. Only then we will be able to remove and throw away our shackles of unhappiness.
Published in The Express Tribune, July 5th, 2020.
Like Opinion & Editorial on Facebook, follow @ETOpEd on Twitter to receive all updates on all our daily pieces.