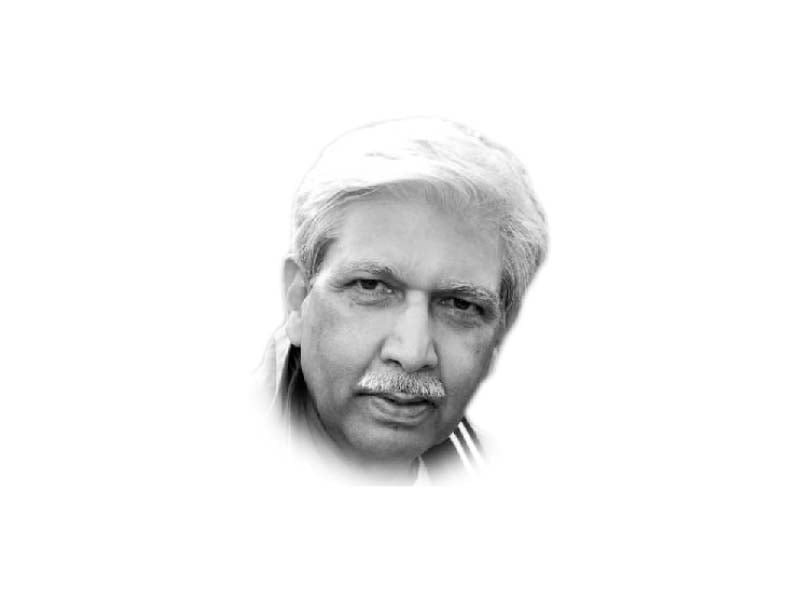 ---
The US' presidential form of democracy is quite a system. Established for long now on the principle of efficient execution of authority with required checks and balances between the power wielders, it remains a model of democracy at its near best. So is perhaps the French model of democratic government and the mother of them all the British Parliamentary system. The American system elects a President for four years; the French give their government six years while the British have a five-year tenure.
It must have something to do with how efficiently and quickly can executive authority be brought to bear in execution of a government's policies. The French share their power between two titular heads, the President and the Prime Minister, both with executive authority over the State and the government, which might take a while to settle down in an acceptable equilibrium before becoming effective — and hence the longer tenure. The parliamentary form of government is the most diffused in wielding authority and needs a considerable effort to forge concurrence between multiple stakeholders before a policy can satisfy most if not all. In a presidential system the President orders formulation and execution of his policies, except the monies required for such implementation is needed to be negotiated with the Congress. This provides for a balance of power and checks unbridled authority.
The primary task in a successful parliamentary form of governance is to forge a consensus. The PTI either doesn't get it or doesn't care for it. It thus fails in its primary function. That is why it doesn't have much to show for other than perfunctory statements without a follow-up. The PTI must work the Parliament, the bureaucracy, stakeholders in the society and the economy, the judiciary and the administration to enact successful execution of policies and governance. At the moment most remain unattended in a performance which is mostly barren without a policy or a direction. Why can be an interesting inquiry but deem as if the government really never got on track. Law and order is innate to any administration. To claim it as policy is misplaced even if it relates to plugging holes through which money leaks. Policy in governance must be positive and salubrious to the purpose of the society. In cricketing terms no one ever won a match by felling opposing batsmen but only by taking wickets.
The Parliamentary system also suggests ways of displacing a government, and ordering one out or wishing one out aren't among those. A government that just got its Budget passed by the Parliament is as good as the one sworn in with Parliamentary majority. Ousting one at such a moment is neither constitutionally provisioned nor democratically appropriate. It remains thus a travesty to toy with such a thought even if it be for non-performance. The talk of minus-ing one is retrogressive, undemocratic and unethical. It didn't work against Nawaz Sharif; it will not work now. To remove a sitting prime minister through other means remains morally unsustainable and ethically manipulative.
Revert to the four-year tenure of American governments. It usually takes six months to fill in most positions in the administration while the last six months in a government's tenure are taken up by electioneering and campaigning. That leaves three years of effective time available to all presidents to make their mark to vie for another tenure on the basis of performance. Three years. How much does the PTI have in the remaining time for it to perform and deliver? Three years. That is enough time to write another chapter of a party's political tale even if the first came out empty and rhetorical.
The PTI is Imran Khan. No one comes close. Whether that should be the case is itself debatable and negates the very concept of democracy but that is how our current polity is composed and that is what we have to work with. And it isn't that he is shorn of ideas; perhaps he has too many. It will help to focus on some of those and work them to completion. Were he to be minus-ed the PTI will lose its coagulating core and splinter or simply melt away. None of the pretenders carries the charisma before whom most will swear allegiance. The PTI is thus a party only with IK and will wither without him. Minus-ing him at this time in our national journey will engender a royal chaos. We can do without it. Instead we should let PTI exercise its mind and its politics.
There is so much which PTI can do but others can't. One, the PTI isn't from the political establishment which is akin to being from outside the Beltway — a universal euphemism for an outsider. IK's troubles too emanate for being the outsider. He is non-traditional and doesn't subscribe to a political creed which is essentially driven by parochial, familial and tribal than public interest. He isn't as sworn against the military in public pronouncements as are other political players who anchor their credentials around this singular tenet of democratic belief. He may not belong to the 'political' establishment but he carries the support of the 'establishment' — a pseudonym for the military in Pakistan. Which really bestows a freedom of action unrestrained by any political compulsion on the PTI. While a traditional political party will tend to patronise others around mutually-gainful considerations — mostly at the cost of public interest, compromising own political probity — the PTI isn't bound by such encumbrances. It never was knitted into a consensus of conduct as a political player. It has a liberty of action often ascribed to military governments which can undertake bolder initiatives without expedience being a restraint. With that kind of freedom sky is the limit when so much is distorted in our socio-economic domain.
Privatise, digitise, restructure, reform and rebuild. Whether it is the PIA, the Steel Mill, Railways, the pension system, the debilitating and anaemic power sector, digitisation and regularisation of the economy, tax collection and its methodology making it people-friendly at rates which become easily payable by the people. Break away from the conventional and antiquated even if familiar and forge newer pathways to shape the new economy and an informed society. If the PTI can break through its self-imposed ideational barriers, it will break out of the pack of ordinariness forcing others to lift their politics too. Without it we would only retard to the darker times. Be the leader you are known to be. If the team is bad, change the players. Of the Advisers and the SAPMs only a few deserve the mantle they are at. You can't win with a team composed of twelfth men.
Play to your strengths. On opposition's pitch one loses more often. Isn't this the lesson from the Windies and from Australia? If you only save your wicket, you rarely build a score. It is time to break-free of the fear of the Coach and the Manager and express yourself. Don't play for a draw; it is better to win or at least go down fighting. That will make a worthy loss. The time is now and you have the bat.
Published in The Express Tribune, July 5th, 2020.
Like Opinion & Editorial on Facebook, follow @ETOpEd on Twitter to receive all updates on all our daily pieces.