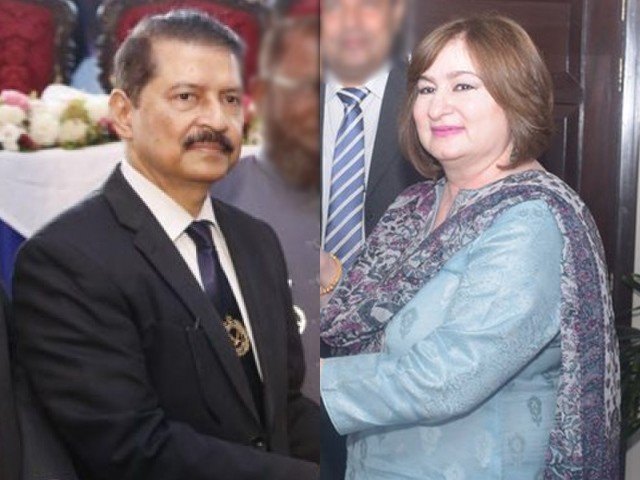 ---
ISLAMABAD:
The federal government on Saturday appointed Muhammad Javaid Ghani as the new chairperson of the Federal Board of Revenue (FBR) and removed Nausheen Javaid Amjad from the post.
According to sources, the federal cabinet approved the appointment of Ghani, a Grade 22 official of Pakistan Customs, through a summary.
Ghani was also a member of the FBR Board of Customs Policy. He will serve at the new appointment until the appointment of a regular chairperson is appointed for the revenue service.
Meanwhile, Amjad has been posted as secretary national heritage and culture division.
Member inland revenue operations, Dr Ashfaq Ahmed, and Additional Secretary Ministry of Finance Ahmed Mujtaba Memon are under consideration for the appointment as FBR's regular chairperson.
In April, Amjad was appointed as the chairperson of FBR as the two-year contract of Chairman Shabbar Zaidi was terminated prematurely due to health concerns.
Even at the time of Amjad's appointment, Ghani was under consideration for the position but the cabinet preferred Amjad.
Zaidi had excused himself from performing FBR duties saying that he was ill and the doctors had advised him to rest.