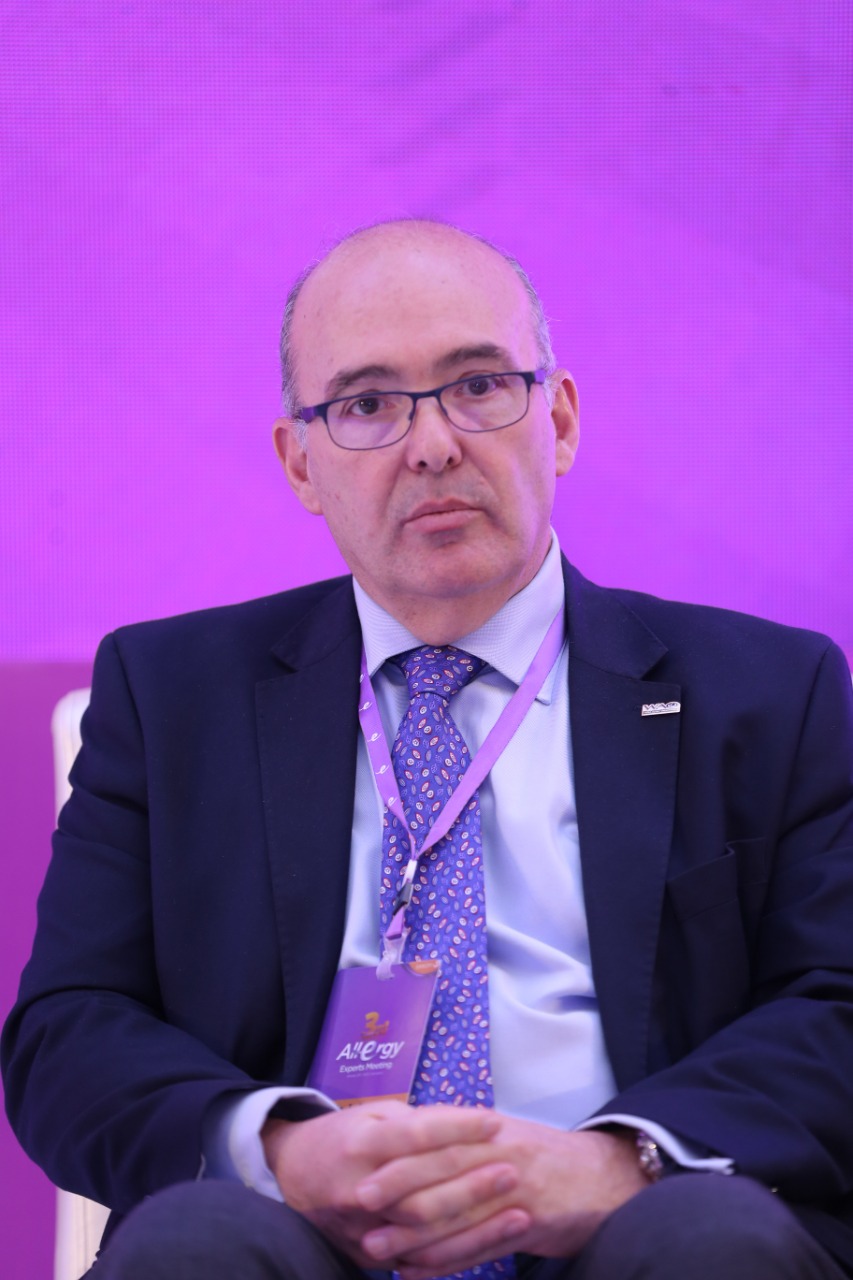 ---
Demystifying allergies: more than coughs and sneezes
Here's how to best manage allergies
---
KARACHI:
When most people think of allergies, they think of coughs and sneezes, and perhaps a rash. But lurking behind this seemingly non-threatening façade is a serious risk. Allergies, for some among us, can take a severe turn for the worse, even becoming a matter of life and death in certain cases.
As we mark the World Allergy Week, The Express Tribune had a chance to speak to the former president of the World Allergy Organisation (WAO) Prof Ignacio J Ansotegui on what causes allergies and how to manage them.
According to Prof Ansotegui, rhinitis and asthma are some of most common airway allergies. "When we have a feeling of a cold, runny nose, itchy nose, watery eyes, watery nose, and sometimes nose blockage during the night, that's allergic rhinitis," he explained. "When it comes to skin, urticaria, angioedema and atopic dermatitis are the main allergies people experience. Angioedema is an inflammation of the skin, visible mostly as a transformation of lips, eyes and the face in general. Urticaria also cause swelling, but with some itchiness. Dermatitis, meanwhile, is a more severe condition that affects skin more intensely."
Asked as to how one can distinguish an allergic reaction, Prof Ansotegui said if the symptoms always occur under the same situations, in certain periods and are repeated over time, they can be classified as allergic reactions. "One way to tell allergies from infections is if you are running a fever. Usually, allergies don't result in fever. Another sign is that the nasal mucus or discharge is watery and clear, and not colored."
Talking about causes, Prof Ansotegui said they depend on living conditions and time of the year. "The most common allergens, however, are household mites. Pollen from trees, grass and other plants are also a major cause of allergies," he pointed out.
On the topic of how to best manage an allergic episode, the former WAO chief said it depended on the reaction. "Simple allergic reactions like rhinitis don't lead to complications and don't require treatment by antihistamines," he explained. "However, severe ones like anaphylaxis, where breathing stops or there is loss of consciousness, make it necessary to use adrenalin," he added.
Prof Ansotegui said under no circumstances should antibiotics be used to treat allergies. "Allergies are cause by allergens, not bacteria. For allergies, we use antihistamines. Antibiotics are meant for bacterial infections," he stressed. He also cautioned people against homeopathic, herbal and other alternative medicines. "They have not demonstrated efficacy. There is no scientific study that supports the use of contemporary medicines with herbal medicines," he said.
Asked about precautions one can take, the former WAO president said the first thing would be to identify the allergen. "Once you know your triggers, you can avoid them." In response to a question about whether one kind of allergy made it likely the person in question could suffer another, he said: "Yes, allergies are a systemic problem and not related to one organ."
"It is very normal for people who have suffered from skin conditions to also be affected by allergic rhinitis or asthma. Many people suffer from all the features of allergies," he added. Prof Ansotegui warned that if untreated, some allergies could lead to complications. "They can exacerbate without appropriate treatment and can increase symptoms, which is why you need proper diagnosis and medication."
COMMENTS
Comments are moderated and generally will be posted if they are on-topic and not abusive.
For more information, please see our Comments FAQ