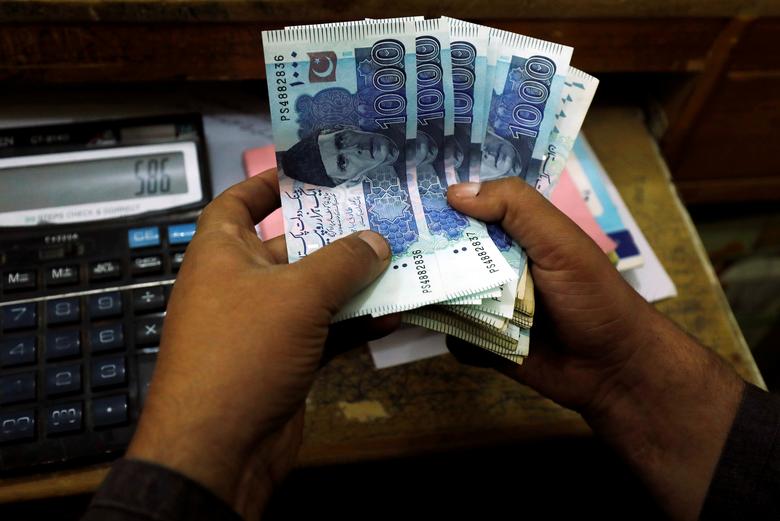 ---
KARACHI:
The East, West and Korangi district municipal corporations (DMCs) presented the budgets for the fiscal year 2020-21 on Wednesday.
Korangi
Korangi DMC chairperson Syed Nayyar Raza and Korangi DMC vice-chairperson Syed Ahmer Ali presented the budget, with an outlay of Rs4.39 billion and targeting a surplus of Rs915,847, during a council meeting.
In the budget, Rs8 million has been set aside for dealing with the coronavirus pandemic while a grant of Rs1 million has been reserved for the Karachi Press Club and treatment of journalists each.
Despite presenting a budget with a potential surplus, Raza lamented that Korangi had been left "paralysed" over the past four years, explaining that during the stated period, the district did not receive its due share of the octroi and zila tax by the Sindh government.
"There has been a shortfall of Rs1.89 billion that has not just had an impact on development initiatives but also other matters, including the payment of employees' salaries," he said. "Moreover, while sectors like education, health and advertisement were taken away from the Karachi Metropolitan Corporation and devolved to DMCs, no funds were provided for the payment of salaries of the sectors' employees."
He further questioned, "How can an institution carry out development work when over 50 per cent of the funds provided to it are spent on salaries?"
Later, a resolution condemning overbilling and long hours of unannounced load-shedding by K-Electric was also passed during the meeting.
East district
The annual budget for East district, having an outlay of Rs2.83 billion, was passed during a separate meeting presided over by East DMC chairperson Moid Anwar.
Of the funds allocated to East district DMC, Rs841 million has been reserved for development work and Rs1.99 billion has been set aside for non-development expenditure.
At the meeting, opposition leader Zulfiqar Qaimkhani requested to increase the allocation of development funds for each union council (UC) to Rs20 million, so that each council member was able to adequately address and resolve the issues in his or her respective UC. However, the chairperson agreed to increase the sums to Rs15 million for each UC.
West district
Meanwhile, West DMC chairperson Izharuddin Ahmed Khan and municipal commissioner Ashfaq Mallah unveiled a tax-free budget of Rs5.34 billion, with an expected surplus and Rs10 million reserved for dealing with the coronavirus crisis, for the district.
Presenting the budget, Khan said that of the stated amount, Rs2.26 billion - a little more than 40 per cent of the budget - was reserved for development projects, and remaining Rs3.2 billion was set aside for non-development expenditure. He further said that the funds for the budget were to comprise Rs3.84 billion collected on account of octroi and zila tax, Rs300 million on account of property tax, Rs270 million generated through the DMC's resources, Rs450 million received by the Sindh government on account of grants and Rs560 million to be collected on account of overdue octroi and zila tax.
He explained that a surplus was expected in the coming fiscal year despite a 10 per cent increase in employees' salaries, since development expenditure was reduced.
Providing further details, he said that Rs70 million was set aside for the parks and horticulture department, each UC was to receive Rs46 million for development work, Rs100 million for the purchase of vehicles, Rs20 million for the purchase and construction of furniture and electrical repairs and installations at schools, Rs450 million for the payment of dues and Rs30 million for disaster management, among other expenditure.
Besides, he said, Rs2.5 million was set aside for the provision of medical facilities to employees, Rs103 for the payment of their group insurance, Rs10.5 million for financial support in case an employee died during service and Rs120 million for employees' health insurance policy.
Published in The Express Tribune, July 2nd, 2020.