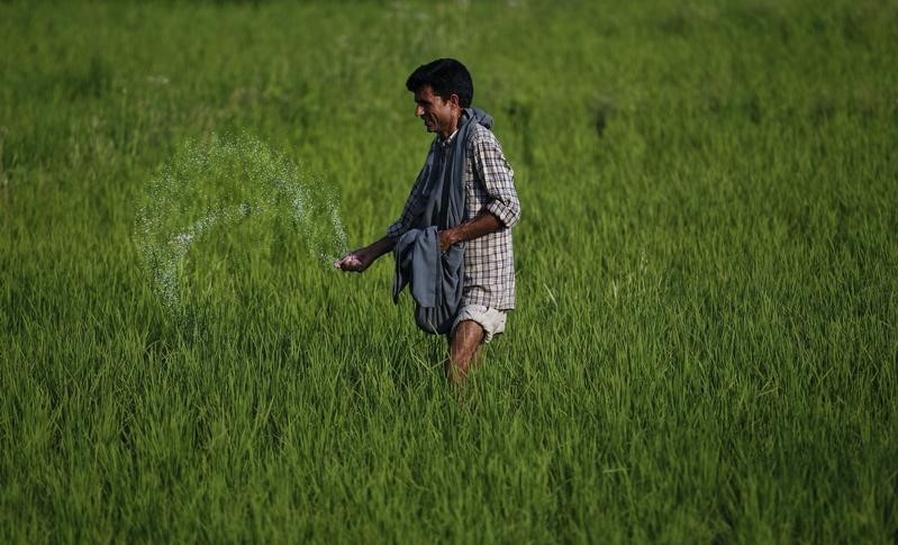 ---
KARACHI:
Sales of urea are expected to have increased in June 2020 despite a drop in fertiliser production as manufacturing plants based on liquefied natural gas (LNG) awaited approval of fuel supply from the government.
Urea sales may have jumped 74% in June compared to the same month of last year, at 1.1 million tons after clarification about the subsidy, according to Sunny Kumar, an analyst at Topline Research. "Sales are likely to have hit a new five-year high," he said.
"Uptick in sales on a monthly basis was due to the seasonality factor along with the reopening of economy during June," said Tahir Abbas, an analyst at Arif Habib Limited.
"The hike in urea sales is the second highest," said Abbas. Sales in December 2019 had hit the peak, he said. In May 2020, dealers and farmers held back fertiliser purchases awaiting the subsidy announced earlier by the federal government.
However, in a meeting held later among federal government officials, a dealers' association, fertiliser importers and officials of provincial governments, it was decided that there would be no subsidy on urea, while the subsidy on di-ammonium phosphate (DAP) was likely to be set at Rs925 per bag. However, it has not yet materialised.
Although the government has not given any subsidy, as expected by the farmers and dealers, they have to buy the urea in huge quantities as they can no longer hold back purchases. The Kharif sowing season is going on so they are compelled to make the purchases, despite no subsidy.
In the first half of 2020, urea sales are expected to have reached 2.6 million tons compared to 2.9 million tons in the first six months of 2019, down 9%, Kumar said.
Amongst individual companies, Engro Fertilisers is expected to post the highest increase in urea sales of 179% year-on-year to 490,000 tons in June, followed by Fauji Fertiliser Company (FFC), up 71% to 450,000 tons, said the analyst.
On the other hand, urea production in June is expected to have declined by 16% at 470,000 tons compared to the corresponding period of last year due to the absence of LNG-based players, commented the analyst. "This is likely to take urea's closing inventory to around 471,000 tons."
Two plants namely Fatima Fertiliser and Agritech Limited awaited LNG supply quota from the government. The Economic Coordination Committee (ECC) had to take up the matter.
Total DAP sales in June 2020 are anticipated to have touched 120,000 tons, down 24% against the same month of last year. DAP sales in the first half of 2020 were estimated at 542,000 tons compared to 646,000 tons in the same period of previous year, down 16%, he said.
Company-wise data suggests that Engro Fertilisers is expected to record sales of 35,000 tons, up 16% year-on-year, while FFC and Fauji Fertiliser Bin Qasim (FFBL) are likely to post decline of 51% and 12% respectively, according to the analyst.
Published in The Express Tribune, July 2nd, 2020.
Like Business on Facebook, follow @TribuneBiz on Twitter to stay informed and join in the conversation.