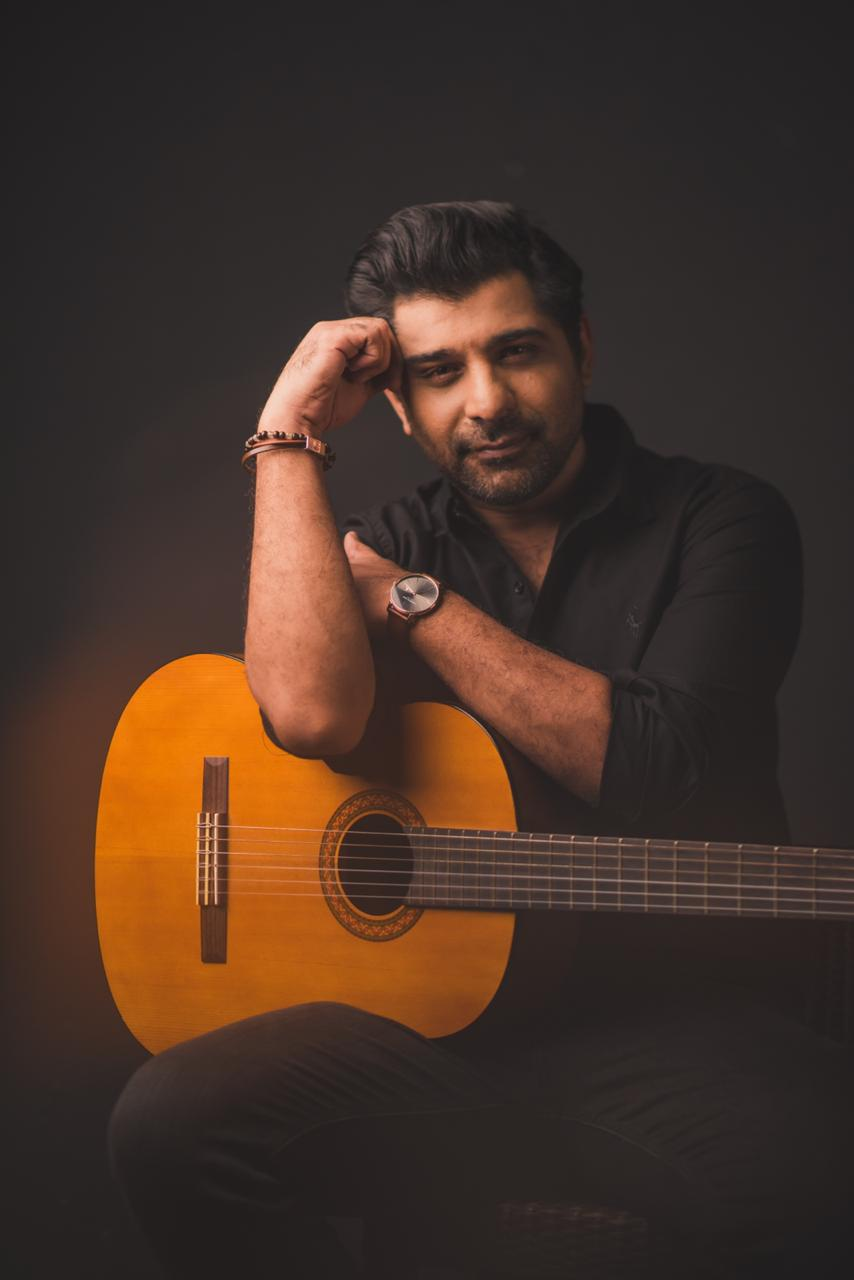 ---
Covid-19 has brought the world to a standstill. Like people belonging to all other professions, artists are also trying to their best to keep the spirits high despite the lockdown and radio silence. While some are struggling to find their chi in the crises others are just hanging their till the crises is over.
Shuja Haider, on the other hand, has used this period of self-isolation quite fruitfully. The Baaghi singer and composer has been cooking up a storm within the four walls of his studio.
Idol Online
"I have been working on this new online show, called Idol Online," he shared with The Express Tribune. "It will be an online platform that shall be provided, 100 talented individuals. When we announced the competition, we received over 2000 applications. The response was overwhelming! And it wasn't just from Pakistan; we received applications from India and Bangladesh as well."
The online show is still in initial stages but has been developing for a while now. "We are yet to finalise our sponsors, judges, and format," he added. "The format is such that we will eventually have four finalists - 2 boys and 2 girls. There is also a chance of them teaming up with each other for the finale and singing duets."
The Tera Woh Pyaar hit-maker finally found some time to work on his long-pending album as well. "It's almost done," he remarked. "The news of death and chaos hit me so hard that I dedicated all my energies to the album and that clearly helped."
The nepotism debate
Haider also shared his two cents on the ongoing debate about nepotism in Bollywood and possibly in the local showbiz world as well.
"I think there's nepotism in every industry - it's not something to boast about - but we have to come to terms with the fact that it is a global scenario," he commented. "Having said that I don't think the term nepotism is the best word to define what is happening in India. The few film-makers and families who have built a career like dynasties have also contributed immensely to their respective crafts."
Haider went on to clarify that even star kids have to work hard in order to prove their mettle. "If you think Karan Johar's son or Rajkumar Hirani's son will become a lawyer, then you have to understand that you're wrong," added Shuja.
Speaking about his own family, Haider shared that even his father and grandfather were in the same line of work."'We've seen Madam Noor Jahan visiting our house frequently; our elders had a really good relationship with Ustad Nusrat Fateh Ali Khan. I don't believe it is nepotism, I think this is a kind of upbringing and environment which I was really lucky to have," he said. "To say that outsiders haven't gotten their bit of fame is wrong. They have become famous, hence the debate on this topic. I think Sushant was given every opportunity he deserved."
The singer believes that more than nepotism, the issue lies in classism. "I think this whole case has more to do with class then nepotism," said Haider. "This lack of opportunity has more to do with what sort of people you surround yourself with, the sort of gathering someone blends in. This has more to do with lobbying than belonging to a famous family."
Or as Shuja puts it, the divide within the Pakistani and Indian industries is between the people 'who can speak English fluently and those who can't'.
"The fight is between clouts that eventually turn into factions and then cracks within a fraternity. I don't think it is as much about jobs and opportunities as it is about us vs them" Haider concluded.
Have something to add to the story? Share it in the comments below.