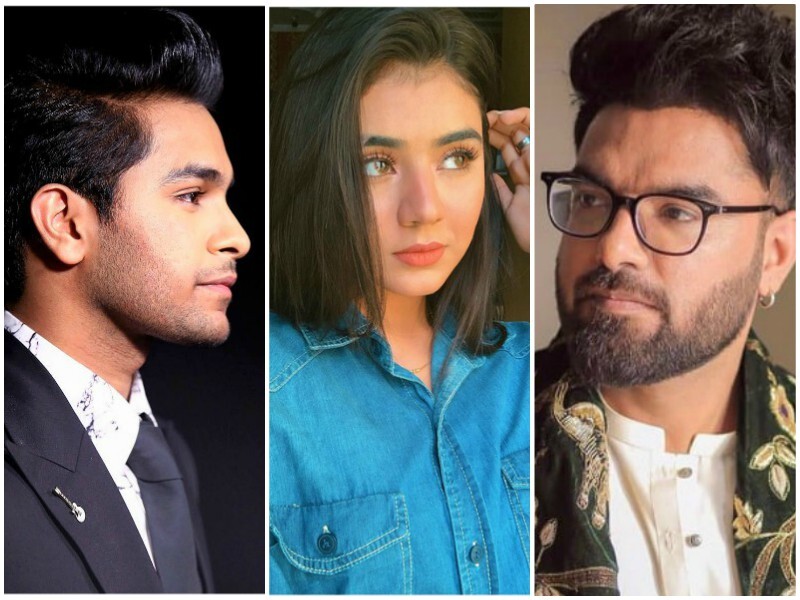 ---
You might have seen a picture of Pakistani singer Asim Azhar and famous TikTok star Areeka Haq making rounds on social media. The picture that went viral was from an upcoming song by Azhar that the young TikTok star is being featured in.
The teaser for the song's video has also been released and turns out it also features Hania Aamir, Yasir Hussian, Shamoon Ismail and Mooroo.
But many users took to social media and trolled Azhar for including a 'mujray wali' in his song. Twitter started imploding with several calling out Haq for her TikTok persona with many even deeming her 'cancerous'. As the situation became rife, the TikTok star reportedly went into severe depression and asked how people could put someone down so easily.
Following this, Azhar called out the users for their hypocrisy. The Jo Tu Na Mila singer emphasised on how people need to practice what they preach. "Kamaal hai waise pehle depression aur mental health pe lectures dete hain aur kuch din baad khud kisi ko depression ka shikaar bana dete hain apni bullying aur nafrat se (It's funny how they first give lectures on depression and mental health and after a few days they make others victims of depression through hate and bullying)," the singer tweeted.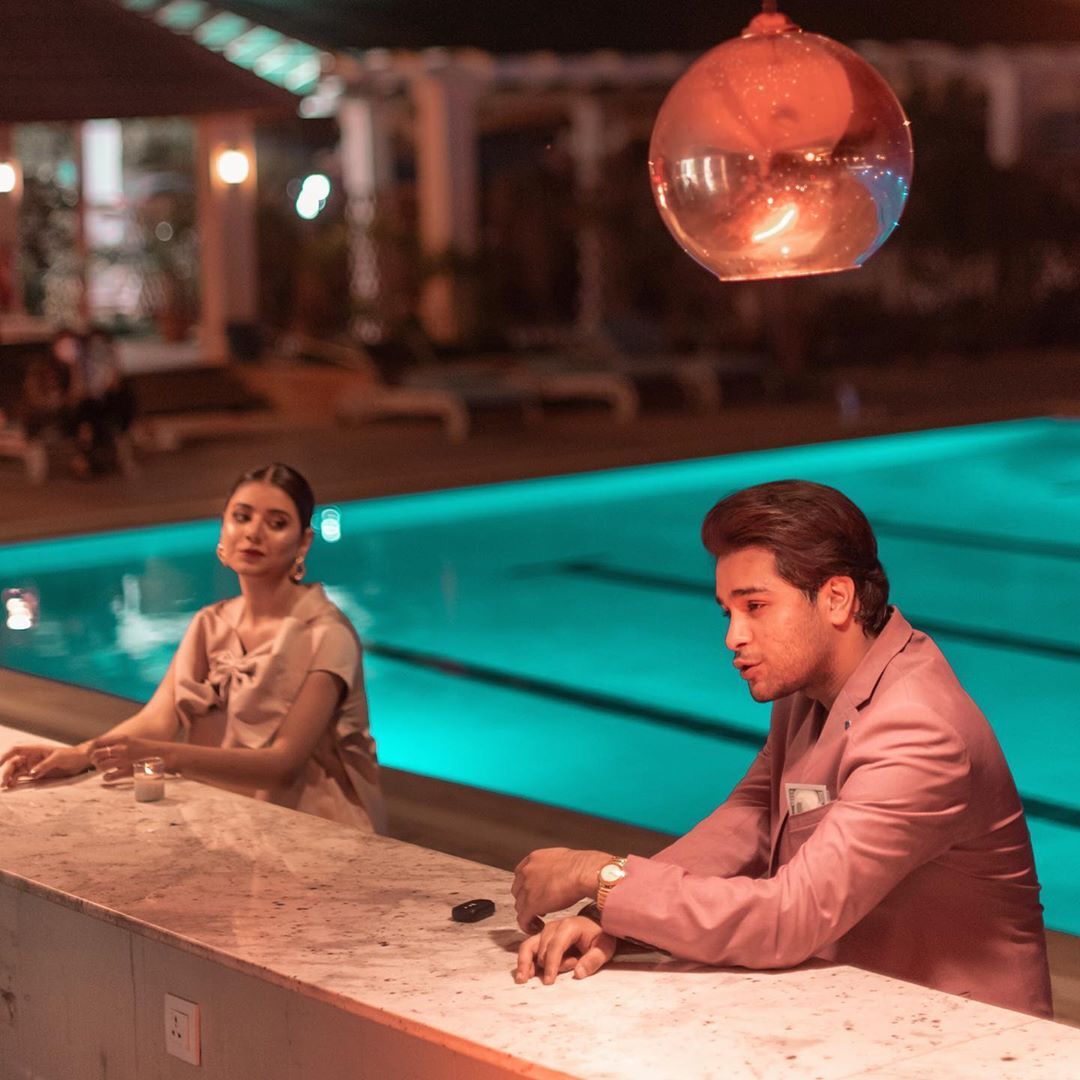 Following this, many users also came to the realisation that Haq was being bullied for simply being a part of an app used by millions in Pakistan. "Mehnat kar hasad na kar (work hard, don't be envious) – making memes and discouraging young talent because she is a tiktoker doesn't make sense! She is not a star kid, she has earned what she achieved," pointed out one user.
"Last week everybody wanted to milk mental health, this week we've a new target for bullying. Get a life guys!" practically yelled another.
But to no avail, many continued to bash Haq in their own way. A user even commented on Azhar's tweet defending Haq saying, "haha, I will dislike your song on YouTube just for Areeka." To this the singer responded, "That's so petty man. By doing that, you would completely ruin our hard work of months in an instance only because you dislike someone personally. Not fair. Let it release. Give it a chance. And if you still don't like it, then you have all the right."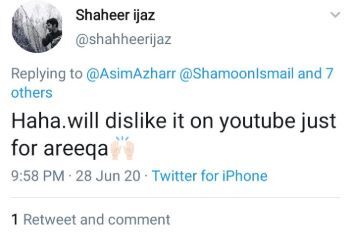 Azhar wasn't the only one to speak on the matter. Earlier, renowned actor Saba Qamar also came to Haq's rescue as she shared, "Sometimes I fail to understand why there is so much hate in our society? Why can't we replace this 'hate' with 'love'?" She went on to add, "Let's all learn from this crucial time and be kind to each other because we've no idea what the other person is going through! Please learn to respect."
Qamar's support was followed by Aamir and Hussain, who also spoke up in the favour of the young TikToker.
In her recent Instagram story, Aamir started off by praising Azhar's upcoming song. "Was at the edit yesterday, just wanted to come here and congratulate everyone for the amazing content they've created. So good!" said the starlet. She then added, "A very special mention, Areeka, you are absolutely stunning and so talented. So many variations done so beautifully – can't wait to see your future projects."
Hussain on the other hand, went on to make a sweeping statement in order to defend Haq on his Instagram story. "Yaqeen Karen film or TV se zyada talent TikTok pe hai. (Believe me, there is more talent on TikTok than there is on film and television)," he said. "Areeka aik talented larki hai or unke talent ki waja se Asim ne unko apni video men cast kiya hai. Video super hit hai InshaAllah. (Areeka is an extremely talented girl and it is because of her talent, that Azhar has featured her in his song. The video is super hit, God willing). We all just need to grow up," he concluded.
Popular celebrities Imran Ashraf and Zara Noor Abbas then also followed suit and commented on Azhar's Instagram post featuring Haq. The prior made several heart emojis for both the artists while the latter wrote, "So proud of you for supporting new talent Asim Azhar."
But it seems that no matter what anybody does or says, an outsider will either be mocked or disrespected by the industry in some cases, or be chased away by the audience that is adamant on their pre-conceived notions of some people without even giving them a chance.
Have something to add to the story? Share in the comments below.