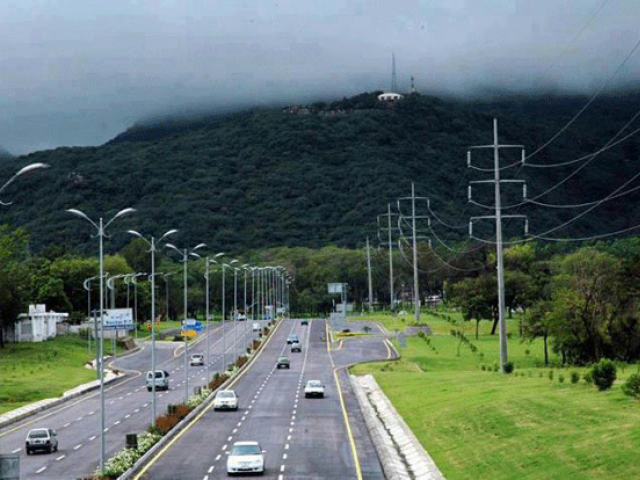 ---
ISLAMABAD:
As soon as the Islamabad Capital Territory (ICT) administration lifted restrictions on hiking in the Margalla Hills National Park (MHNP) droves of residents who had been confined to their homes during the lockdown, headed to their favourite trails.
The trails had been shut down during the lockdown, imposed to curb the spread of the novel coronavirus (Covid-19). However, the administration reopened the park late last month, provided visitors strictly while maintaining standard operating procedures (SOPs). According to the order, residents can hike in the hills while maintaining a minimum distance of six feet between them and wearing face masks. The environment directorate of the Islamabad Metropolitan Corporation (IMC) has been deemed as responsible for ensuring the SOPs on the hills.
Jawad Ali Shah, a regular hiker from Rawalpindi, said that since the trails were reopened, people have been visiting the hills in large numbers. "Trails 3 and 5 are crowded on the weekends," Shah said, adding that wearing masks has been deemed mandatory by officials to gain entry to the trails. The scenic park, which stretches over 17,000 hectares, is a popular destination for the capital's residents. With the lockdown forcing people to stay away from the hills for weeks, it had encouraged many endangered species to reappear in the hills.
In late March, just days after the federal capital was locked down, cameras of the Islamabad Wildlife Management Board (IWMB) started to spot leopards. "We have seen at least three leopards in the park, and they were all in different locations, far away from each other," said an IWMB official, clarifying that these were three different cats.