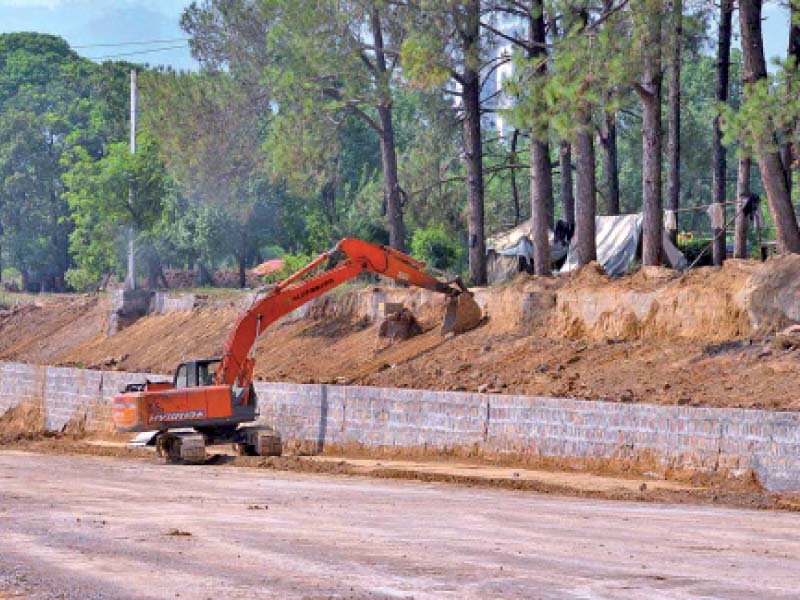 ---
ISLAMABAD: Prime Minister Imran Khan is likely to perform ground breaking ceremony of three projects in Islamabad on June 30, said officials of the apex development agency of the capital.

PM Imran has directed Capital Development Authority (CDA) for early completion of Rawal Dam Interchange, Korang Bridge and PWD Underpass on Islamabad Expressway, officials said.

The contract for the three projects was won by a joint venture of Maqbool Associates and Calson. After construction of the PWD underpass, the Express Highway will become signal free, they said.

Meanwhile, CDA Planning and Engineering Member Dr Shahid Mehmood said that Amqbool and Calso joint venture would start work on the three projects completion of legal and other formalities. Mehmood said that the extension of Rawal Dam Interchange, popular as Rawal Chowk, was mandatory now as the traffic congestion on Park and Murree Roads have increased with the rise in the population of twin cities of Islamabad and Rawalpindi.

PM Imran defends govt's response to Covid-19, economic situation

He said the bidding process was completely transparent. The joint venture had offered bids worth Rs1.17 billion for the construction of Rawal Dam Interchange, 11% below the estimate, Rs628.5 million for Korang Bridge 17% below and Rs420 million 19% below for the PWD Underpass.

Meanwhile, CDA has resumed work on under-construction underpass connecting Sector G-7 and Sector G-8 on Faisal Avenue.

Work on the project for the construction of underpass was in progress but was stalled due to the situation arising out of the Covid-19 outbreak and subsequent lockdown. However, after ease in lockdown related restrictions, CDA decided to resume work immediately to avoid any delay.

Accordingly, construction work is back on Faisal Avenue for the underpass. CDA anyhow has directed that Covid 19 prevention-related SOP may be observed in letter and spirit during construction work. CDA started work on the construction of the overhead pedestrian bridge at Constitution Avenue a few days back as well during the smart lockdown.

Published in The Express Tribune, June 28th, 2020.