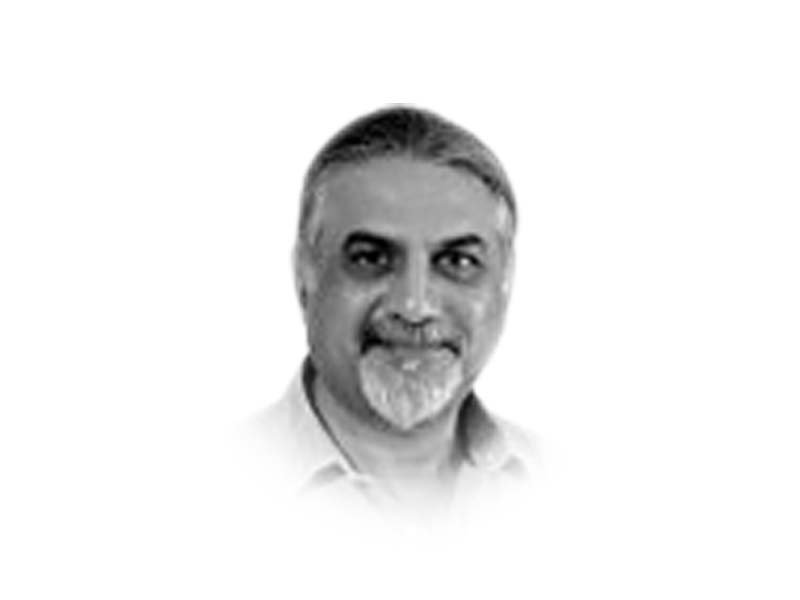 ---
An Athenian historian and general, Thucydides (460-400 BC) gave us a theory from ancient times which says, "When one great power threatens to displace another, war is almost always the result." This is pretty much true for India and China that are currently on a collision course. The current faceoff between the two powers in Ladakh reminds us of the deadly trap that Thucydides described two and a half millennia ago when writing about two city-states of Greece — Sparta and Athens. He wrote, "It was the rise of Athens and the fear that this instilled in Sparta that made war inevitable."

Last week I ended my piece by asking what India's response would be. Seven days later when I sit and write again I have no doubt in my mind that India will now work only to make a long-term strategy to deal with China. In the short term, if its military had been strong enough, it would have already charged and taken back what, it claims, belongs to it. It's not just the absence of any military response but the Indian political response has also been too defensive, weak and apologetic. Consider and compare the 'snake fangs' and 'military muscle' that Modi and his 'political and military brigade' have been showing to Pakistan. When it comes to China, the 'tough talking India against Pakistan' is cowed and subdued and only talks of repairing the damage, deescalating, de-inducting and disengaging. At least that's is what its senior military leadership has been doing the previous week when meeting with their Chinese counterparts.

We were being told that the most important relationship in the world was between USA and China. Global fortunes were likely to shape and change depending on the worth and quality of this relationship. What the Ladakh standoff has done is that it has brought another important relationship to the limelight — Sino-India relationship. This relationship will now be more under the global spotlight and will steal the limelight from the US-China relationship at least for the coming decade.

The conflict between India and China has initiated a new cold war in the region. In the long term, India will be bent upon harming the Chinese economic interests. India will never become aggressive but will certainly be more adventurist. It will trade its huge market to develop economic, diplomatic and military coalitions against China. India's foreseeable aim would be to wreck the Chinese economy. This will no more remain a temporary confrontation. The political strategists in India will override and overrule any talk of a military response knowing that China is five times its size and four times its military strength.

There is an Indian political narrative today that suggests that it is not the give and take of few kilometres of land in Ladakh Sector but many other crucial areas where India can hurt China. Obviously, when too weak to fight a strong and determined enemy, you do resort to seeking non-military solutions. Therefore, the idea being debated is that India can promote China's 'unreliability' and 'trust deficit' and hurt its credibility promoting a long-term Indian narrative of why the world should not engage with China. Being the largest manufacturer in the world if the Chinese network of global supply chain is cracked it can have an adverse effect on China's economy. But will this work out?

By becoming an American vessel in the region India no more remained nonaligned and although its Defence Minister, Rajnath Singh, was recently in Moscow 'carrying out emergency shopping', it is not Moscow but on Washington's behalf that India choose to act to prevent the rise of China. Its absolute rejection of BRI marked it as an 'irritant republic' on the grand map of China's rise. This only indicated to China that unless India reconsidered its BRI policy, there was little room and space for both the powers to rise together.

Two hundred years ago, Napoleon had warned the world, "Let China sleep; when she wakes, she will shake the world." Whatever the Indians may plan, China will not allow its economic interests to be harmed. Why has the Galwan Crisis occurred amid global pandemic and a period of global economic recession? Why it has occurred when the global consensus is that it will take many months for the economies of the world to get back on their feet? Can India afford a military confrontation at a time when the entire world is focused in dealing with more pressing issues? China unlike India plans long and plans deep.

Thucydides had also said, "Countries make strategic miscalculations to create traps for themselves." The certainty and the inevitability of the 'Thucydides Trap' is part of how international politics works. Modi's India didn't care about the special rights and privileges of the residents of Jammu and Kashmir. It gave no attention to the international calls for reconsidering and ending the Kashmir lockdown. Its attempt to bring back outsiders to settle down and redefine Indian Occupied Kashmir's political and geographical status only reinforced a political idea that Modi's political experimentations and miscalculations in Kashmir may just be a harbinger of greater strategic miscalculations in bigger Himalayas and one power that could stop Modi's ambitions in its tracks was China and it has checkmated it.

The Indian government and its military are now on their heels knowing fully well that they are trapped in a very unfavorable space and time. China has now laid claim to the entire Galwan Valley. It has provoked India to build its military capacities — something that costs money; and while India may have long-term plans to deal with China, it is China's short-term military belligerence that will continue to challenge India either to stay in or stay away from the conflict. Either way, it is India that will lose face.

One strategic question that everybody asks today is: what will be the position of Moscow if India and China go to war? Russia obviously is India's longstanding defence and military partner but the most that Moscow will be able to do would be to remain neutral in case of such a conflict. In the short term, if Moscow doesn't put a tap on 'crucial military supplies' to India, it will offend China and that President Putin will not do. Both India and China are Russia's strategic partners. Why would Moscow take sides? With peace in Eurasia a Russian objective, it will rather suggest to both powers to stay away from conflict.

Now that India is gradually revealing its cards and is eager to compete and contest China and the long-term Sino-Indian hostility and cold war is becoming a reality, India must do well to remember that there is only one sun that rises from the East and that is China.

Published in The Express Tribune, June 28th, 2020.

Like Opinion & Editorial on Facebook, follow @ETOpEd on Twitter to receive all updates on all our daily pieces.
COMMENTS
Comments are moderated and generally will be posted if they are on-topic and not abusive.
For more information, please see our Comments FAQ