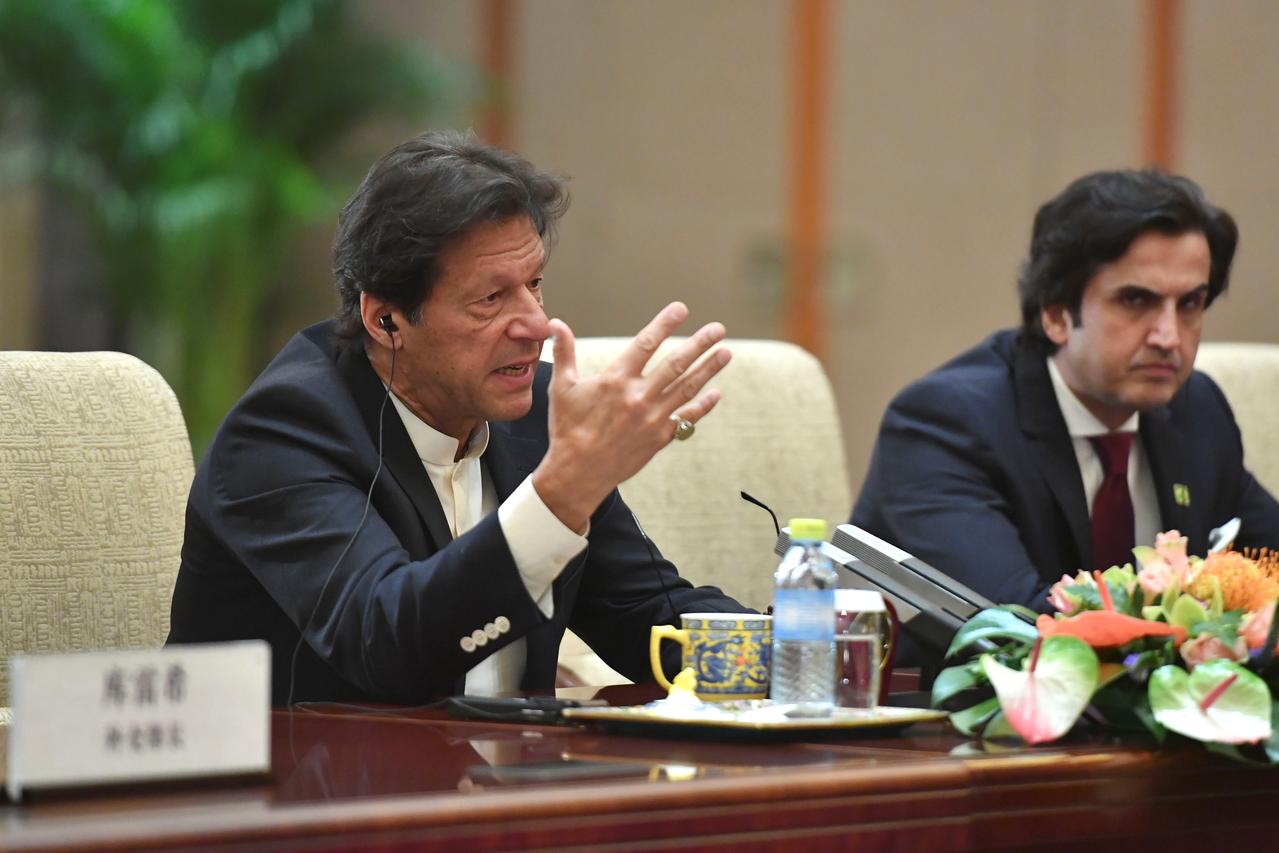 ---
If you happened to have been born in the 1950s or the 60s the history you were taught was written by those who were fresh out of a struggle to make Pakistan. It wasn't a mean achievement, carved out of an empire that had left its mark on the world. It was natural for them to eulogise those who had led the process which gave Muslims of India a separate homeland. Initial euphoria gave way to building a nationhood which began to become impacted by the laden consequences of how the country was geographically and politically composed.

The Quaid was better than most and was given a hallowed place in the collective psyche of the nation. It is heretical to imagine anything else. If there were human shortcomings those were easily shadowed under his other personal attributes of integrity and example. He gave us a country. Such a man can only be special and entirely spotless. History told to us about the leaders of the independence movement for Pakistan was thus unifocal, seeped in adulation and reverential. There was little space for thinking anything else. It was unfortunate that the Quaid passed away so soon after independence. Nehru, his compatriot in India, provided India a sustained leadership for 17 years after independence. He was able to establish the direction of the country and the nation and determine what kind of society would Indians be. He put forth a constitution in 1950, less than three years after independence and established governance around agreed tenets of the constitution.

We lost our way. And even though Liaquat Ali Khan, the prime minister, is equally revered in our written history and larger perception there began under him a period of waywardness in formulation of the constitution and in establishing a sustainable governing structure. Rather than narrate what could have been done better at the time it is appropriate to suggest at least two, if not more, modern historians who have written a critical history of Pakistan and its formative years: Farzana Shaikh and Ayesha Jalal, both of credible standing in their specialised areas of research on the Pakistan Movement and the initial years. Tariq Ali too could be added to the list though I haven't in particular known his work well. Suffice to say that compromises began even before Pakistan became a state.

Khizar Hayat Tiwana, the premier of Punjab, was reluctant to support the independence movement for it would divide Punjab, a state he felt was doing just fine united. He was replaced with the more pliable Sardar Shaukat Hayat. NWFP's Khan Sahib's ministry was similarly opposed to the referendum in his state for joining Pakistan. He wanted the option to join Afghanistan too on the list. His ministry had to be replaced with a Muslim Leaguer, Khan Abdul Qayyum Khan. He mauled the face of NWFP politics to the point of permanent fissures over time. We are still grappling with those. HS Suhrawardy wasn't much for Pakistan initially. He thought an independent Bengal, composed of both East and West Bengal, was what all Bengalis wanted. Which is true. East Bengal and Pakistan became subsequent realities. Pakistan was thus composed of reluctant composing units. Dissension and discursion became inherent in our political make-up. Don't be surprised when provincial units remind us of the tenuousness of the federation. It is in the foundations.

Ayesha Jalal in particular focuses on the independence movement from the prism of Quaid's personality and how each of his personal attributes affected a particular process or a decision in the making of Pakistan. It was a slog and typical of a multi-ethnic movement needed the continuous appeasement of differing sentiments from ethnic and parochial to religious and progressive. These idiosyncrasies only gained impetus as soon as Quaid was no more. The sense of politics being the other name of compromise unfortunately has emerged from this tradition of accommodation. When you see disquieting voices at every stage of our political functioning, especially at critical moments like the Budget these days, it is the same sense of seeking accommodation and appeasement by the political stakeholders. Reconciliation, compromise, appeasement and accommodation are all sides to the same coin in our political culture. This has marred and blotted politics like none else. Sans principles it has become an elites' mutual benefit club and a patron-client equation.

The Objectives Resolution, the appeasement of the religious right by Bhutto in framing the 1973 Constitution, the Charter of Democracy, the emphasis on reconciliation expounded by all, Asif Zardari's refrain to keep all political players happy and satisfied to complete his five years in government, the continuation of traditionalism in politics under Nawaz Sharif and his cohorts with a focus mostly on self-perpetuation — politically and materially, despite the needs being vastly different in the age of information and communication, and now a rallying cry for all for Imran Khan to take all political stake-holders along, is reminiscent of the make-do brand of politics built around compromise and appeasement and some guile as these became national attributes gestated over decades in the character of the nation. Compromise and principles have traded incessantly to secure political gains at the cost of national and societal interests. We never got to change this foundational anomaly in our creation. The Quaid went too early and later pretenders were just that.

Imran Khan was not a purveyor of this brand but realpolitik has its own compulsions. Thus he too stands badly compromised. He began ceding space far too early to survive in the political space which has connoisseurs other than only political players. You compromise once you compromise forever. He is sadly past that inflection point. When he laments how he was sidelined on the lockdown issue he needs to introspect deeper to question his own response to that first challenge. Not that he was right but he at least had a hunch, and PMs should be able to get done what they believe in. To claim that he has been consistent in the strategy to fight Covid is opportunistic. The reality is that we stumbled on to one what is now a default recourse for most — effectively herd immunity as lockdowns become untenable. His hunch became a deliberate contrarian defiance of the larger consensus around him. This contradiction in itself has been retrogressive in fighting Covid which needed nimbleness not rigidity.

The failure to manage Covid around Eid is the price that we now pay with escalating numbers. Another Eid beckons as we willy-nilly hurtle into another misstep unable to suspend animal sacrifice for a year to avoid dangerous assemblies of people with hazardous consequences. We shall pay for it in August by the second spike in numbers when our meagre health facilities will once again be overwhelmed. Politics will one more time take the easy way out as all will simply succumb to the wish of the sovereign and not call out what is prudent and rational. The people will pay for this stubbornness in approach. A stitch that was missed could save a few now as we desperately scramble to save some grace. Pakistan's dilemma remains a compromised leadership.

Published in The Express Tribune, June 28th, 2020.

Like Opinion & Editorial on Facebook, follow @ETOpEd on Twitter to receive all updates on all our daily pieces.