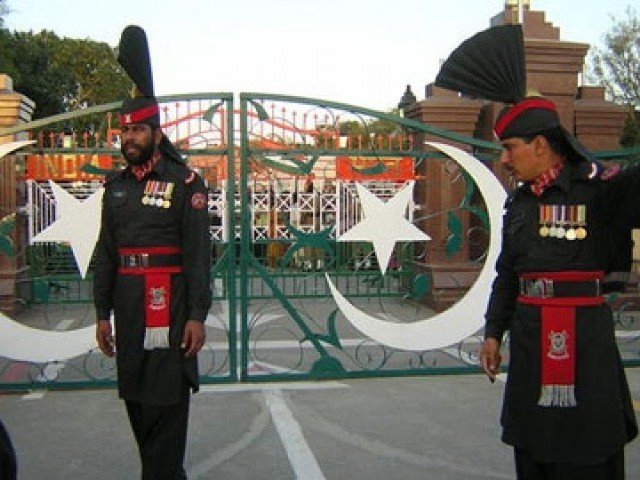 ---
At least 250 Indian nationals to return home today
Two more groups of Indian nationals to leave in the coming days
---
LAHORE: At least 250 Indian nationals, stranded in the country due to the Covid-19 lockdown, will return to their country on Thursday.

The first group leaving today will cross the Wagah border followed by the second and third group in the following days.

In total, 748 Indian citizens were stranded in Pakistan.

The Indian nationals had come to Pakistan to meet their relatives and perform religious rites, but could not return due to lockdown and the subsequent closure of the international border.

Customs and immigration officials have also been notified. The staff of these departments will be on duty at the Wagah border on during the next three days. Indian nationals returning from Pakistan will be kept in quarantine for 14 days.

Around 408 of these citizens hail from Indian Occupied Jammu and Kashmir.

Most of them are students of medicine. Among the other Indian nationals, 70 are from Gujarat, 61 from Maharashtra, 46 from Uttar Pradesh, 38 from Rajasthan, 36 from Punjab, 26 from Delhi, 15 from Madhya Pradesh, 15 from Haryana, 14 from Telangana, six each Chandigarh and Chhattisgarh, four from Tamil Nadu, three from West Bengal, two from Uttarakhand and Himachal and one from Bihar.

Speaking to Express, Sardar Stabir Singh, a member of an Indian family based in Lahore, said that he was very happy to be returning home after three months.

Sardar Singh said that he belongs to Amritsar and had come to Pakistan in March to attend the wedding of his relatives but was stranded due to lockdown before returning.

"I would return on June 27," he said adding that he would take Pakistani clothes and shoes for his children and family.

Another Indian citizen, Sardar Harjeet Singh, said that he had gotten himself tested for the coronavirus during his stay in Pakistan which came back negative.

He said that the love and affection given by Pakistanis during his stay here will always be remembered.

"Their own businesses were shut down due to the lockdown, but they have left no stone unturned in our hospitality."

Sardar Bishan Singh, the host of the Indian Sikh family, said, "We are happy that the guests are now returning to their homeland. We have done what we could to serve them during our stay here. Guests are God's blessing, we never considered them a burden."

The Indian Sikh family said that they had visited various gurdwaras during their stay here, but during the lockdown, they stayed at home for a long time and obeyed Pakistani laws.