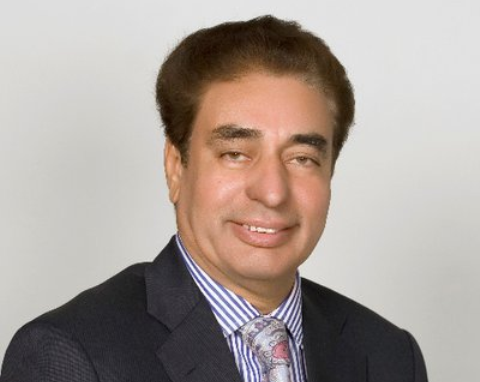 ---
PTI MNA's novel advice to stamp out novel coronavirus
Locust consumption could provide immunity against Covid-19, says Riaz Fatyana citing common belief
---
ISLAMABAD: PTI's lawmakers continue to be in the headlines – for their faux pas or bizarre statements. Last week, Climate Change Minister Zartaj Gul gave a hilariously weird explanation of Covid-19's anatomy, sparking a storm of memes on social media.

Just as netizens were recovering from hysterics, Zartaj's party colleague provided further comic relief to the nation reeling from the ravages of the deadly pandemic.

Speaking on the floor of the National Assembly, MNA Riaz Fatyana advised the government to order scientific research on a "common belief that consuming locusts provides the best defence against the novel coronavirus".

"If the research substantiates the belief, then the nation will itself deal with the coronavirus pandemic and the locust infestation at the same time," he said as lawmakers on both sides of the aisle looked in utter disbelief.

Fatyana also called on the government to waive taxes on all food items to make it affordable for people to consume all those things that would boost their immune system to fight off the infection.

The lawmaker's nuggets of wisdom came at a time when the nationwide tally of Covid-19 infections is nearing 200,000 with 3,792 fatalities while locust swarms are threatening food security in the country.

Fatyana's bizarre advice is likely to provide further ammo to the opposition which has of late taken two PTI officials, Dr Yasmin Rashid and Andleeb Abbas, to task for calling the nation 'Jahil' (ignorant) for flouting health SOPs during the pandemic.

Zartaj Gul redefines Covid-19 and the internet is breaking

This is not the first time MNA Fatyana has shared his novel advice on a matter of national importance. Earlier, when the prices of sugar and wheat flour sharply spiked amid an acute crisis, he advised people to reduce consumption of bread and sugar as both were not good for health.

Apart from the raging pandemic, swarms of locusts are devouring crops across Pakistan. By June 15, the National Disaster Management Authority (NDMA) had sprayed insecticides on 623,000 hectares of farmlands across the country to exterminate the hoppers.

While sharing details of the operations, the NDMA spokesperson has said that locusts have infested 40 districts of the country: 29 in Balochistan; eight in Khyber-Pakhtunkhwa; and three in Sindh.