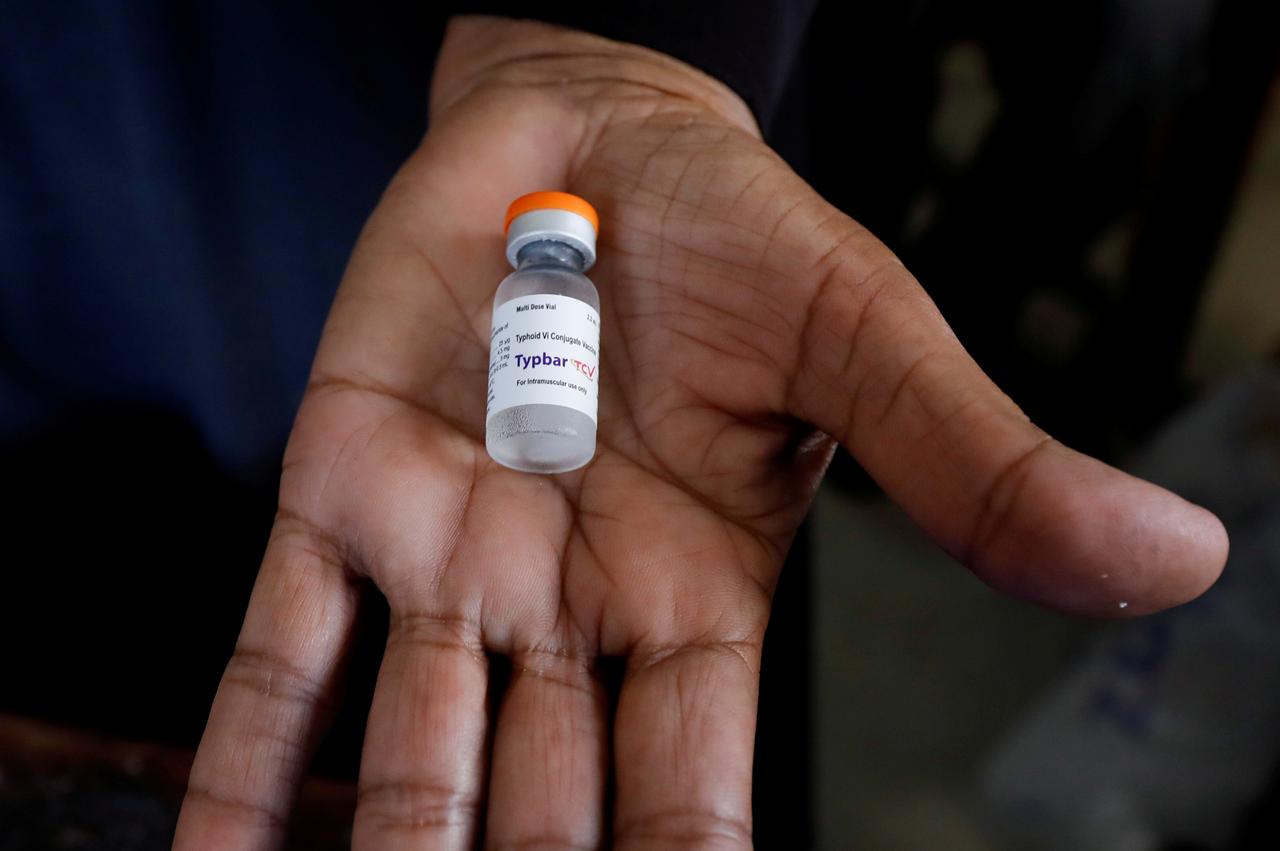 ---
PESHAWAR: The ongoing health crisis in Khyber-Pakhtunkhwa appears to be compounded by the surge in Typhoid fever cases. Already struggling to control the spread of the Covid-19 virus, the province is now dealing with a rapid increase in Typhoid fever cases.

According to details, in rural areas of the province, a significant number of households are suffering from the life-threatening infection. Caused by the bacterium Salmonella Typhi, the disease spreads through contaminated food or water.In Khyber-Pakhtunkhwa(K-P), the disease has reared its head at a time when the novel coronavirus is spreading like wildfire.

The respiratory disease, which has similar symptoms as the Covid-19 virus, has baffled healthcare authorities in the province."Hundreds of cases are being reported in K-P each day," claimed Dr. Saud, who heads the coronavirus isolation ward at the Khyber Teaching Hospital in Peshawar. Misreporting, Dr. Saud said, must stop. The Widal test, which has been the mainstay of Typhoid fever diagnosis for decades, he said, is not accurate. "All over the world, blood culture is the easiest way to diagnose Typhoid," he claimed.

While most testing facilities are encouraging patients to undergo the Widal test, medical practitioners appear to be opposing it. "We receive 15-20 patients every day," claimed Sajjad, a lab technician at the Lady Reading Hospital.

"More than 300 patients test positive every month," he added.Antibiotics, according to the World Health Organisation, are commonly used to treat the infection.

According to the global health body's dedicated webpage for the disease, even when the symptoms go away, patients may still carry typhoid bacteria, meaning they can spread it to others through their faeces.

"More than 80 patients test positive every week," said Farhad Khan, the spokesperson for Khyber Teaching Hospital in Peshawar. Figures received from the Lady Reading Hospital show more than 1,000 patients have undergone blood culture tests for Typhoid.

Kamran, a resident of Peshawar, tested positive for Typhoid after reporting symptoms that are associated with the Covid-19 virus. His doctor ordered several tests, including a blood culture, which came back positive for Typhoid.

A few days after Kamran tested positive for Typhoid, his entire family ended up with the same symptoms. "This was an ordeal. At first, I thought it was Covid-19," said Kamran, who has now recovered.

"As long as the Covid-19 virus is infecting people in K-P, I would recommend everyone to get tested immediately for it, and then for Typhoid," cautioned Dr. Shehzad, who heads the Hayatabad Medical Complex in Peshawar.

Both diseases, according to Dr. Shehzad, have overlapping symptoms.

Dr. Fazlur Rehman, who has served at a known testing facility, for more than two decades, said medical practitioners must urge patients to get a blood culture when symptoms surface.

"Instead of spreading fear, patients must immediately get a culture done," he said. The Widal test, he said, is now outdated and can mislead medical practitioners.

Published in The Express Tribune, June 23rd, 2020.
COMMENTS
Comments are moderated and generally will be posted if they are on-topic and not abusive.
For more information, please see our Comments FAQ