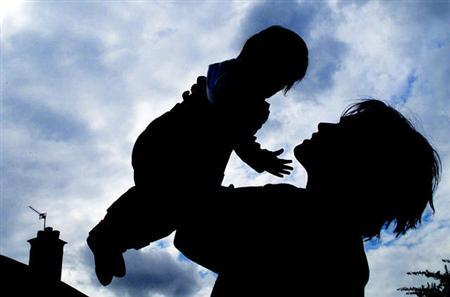 ---
PESHAWAR: As the novel coronavirus pandemic continues to overwhelm the country's healthcare system, authorities and medical professionals find themselves making increasingly difficult calls on where, when and how to provide medical care. Even so, it is important that any response to this crisis take into account other essential health services, like those concerning reproductive health.

Already, Covid-19 has placed women and other vulnerable groups, like minorities and transgender communities, at greater risk both in terms of health and finances. Due to pressure from the pandemic, health authorities have struggled to maintain a balance between emergency and routine healthcare.

However, various reports suggest reproductive healthcare and family planning services have been significantly impacted by the Covid-19 crisis, particularly in Khyber-Pakhtunkhwa. With community health workers reluctant or unable to make field visits and health facilities lacking supplies to keep the coronavirus at bay, mother and child healthcare has been disproportionately affected.

Peshawar's Lady Reading Hospital, the largest health facility in K-P, had to close its gynaecology ward in early May after 29 staff members tested positive for Covid-19. The hospital had to deal with a massive influx of patients, many of them coming from Afghanistan to be treated for the coronavirus.

And while Peshawar's Khyber Teaching Hospital and Hayatabad Medical Complex continue to keep their gynaecology wards open, both patients and doctors have been avoiding the facility out fear they would catch the virus.

"My health is deteriorating day by day," complained 25-year-old Rabia Khan who is currently expecting. "Before this pandemic, I would visit my local rural health centre (RHC) routinely to get the medicines I need, but now I can't go to any clinic or hospital. It seems all other health services have stopped," she told The Express Tribune.

"Even doctors and nurses don't feel safe as many of our colleague have caught Covid-19," said nurse Farkhanda Shah, who works in the gynaecology ward of a public hospital. "We are asked to work without PPEs and masks. Would we not be putting mothers and children at risk?"

Exacerbating the challenge ahead, United Nations has indicated that Pakistan could have as many as five million children born during the Covid-19 pandemic. According to UN Population Fund Pakistan (UNFPA) report, 1.56 million births are expected in the country in just the next three months. Going by previous figures, the report predicted the country could face more than 20,000 miscarriages and unsafe abortions and over 300,000 delivery complications.

"The impact Covid-19 has had on family planning and reproductive health services could increase maternal and infant mortality in the country," warned Dr Ali Mir, a senior official and researcher at the Population Council of Pakistan. With RHCs and other facilities virtually non-functional due to unavailability of doctors and staff, he urged the government to urgently look into this developing healthcare crisis.

On the other hand, some NGOs are trying to fill the gaps in maternal and reproductive health created by the pandemic. According to Ujala Network Provincial Coordinator Sana Ahmed, their organisation is working hard to enhance comprehensive healthcare access for women and other marginalised groups.

"As resources are reallocated to respond to the pandemic, it remains critical that all people have access to quality mental, routine, reproductive healthcare, free from discrimination, violence and coercion," she said. "Resource constraints and emergency situations are often precursors to human rights violations in health settings."

Blue Veins Program Coordinator Qamar Naseem, meanwhile, urged the government to ensure reproductive healthcare services are provided without any discrimination.

Published in The Express Tribune, June 21st, 2020.