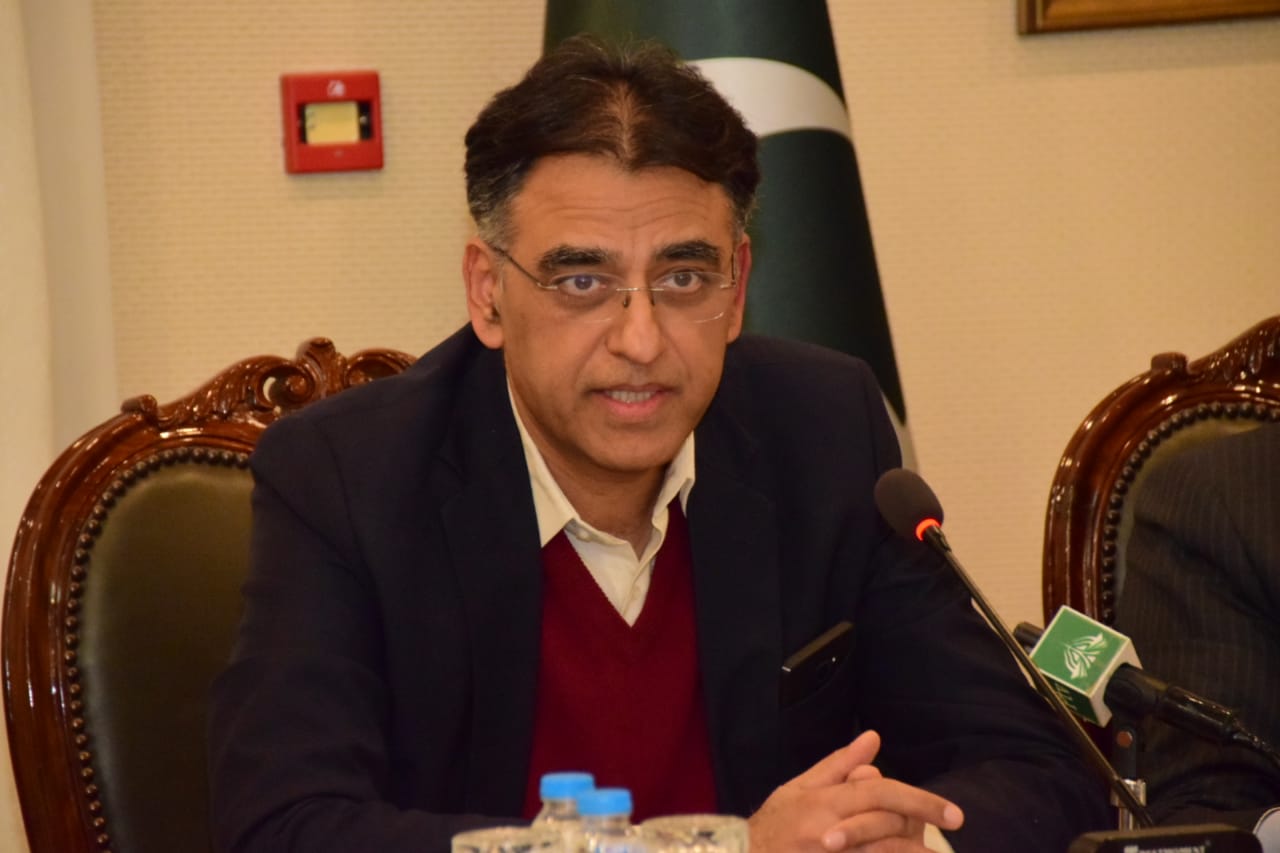 ---
ISLAMABAD: The National Command and Operations Centre (NCOC) was apprised on Saturday by the provincial chief secretaries of standard operating procedures (SOPS) compliance and smart lockdown implemented across the country.

The NCOC meeting chaired by Planning Minister Asad Umar, was updated on the targeted smart lockdowns, decisions and action points of the National Coordination Committee (NCC), import of oxygen and cylinders vis-a-vis disease projections, and need assessment of critical medical equipment.

Speaking on the occasion, Asad Umar suggested that the provincial governments should issue notification to private corporations and offices to avoid taking any punitive action against employees living in the smart lockdown areas for not attending the offices.

The minister asked the provincial governments to ensure strict compliance of the lockdown measures and added that the efforts and measures taken to contain the pandemic spread would show results after 15 days.

The Khyber Pakhtunkhwa (K-P) chief secretary told the meeting that around 500,000 people was restricted under the smart lockdowns in Peshawar, Malakand, Swat, Haripur, Nowshera and Mardan and other districts. "There is no risk of coronavirus outbreak in 7 other districts including Kohistan and Upper Chitral," he added.

The Punjab chief secretary said that around 8 main cities were under the lockdown, comprising less than a million population. He added that there was over 80% compliance of wearing masks at public places. "As many as 12,000 vehicles were fined for violating the SOPs and health guidelines," he added.

The Sindh chief secretary told the forum that almost 24 districts with 5 million population, were restricted under smart lockdowns in the province. Azad Jammu and Kashmir (AJK) chief secretary said 59 smart lockdowns were imposed in the valley where SOPs compliance had improved.

The chief secretary of Gilgit-Baltistan (G-B) informed the forum that all the deputy commissioners in the region had been authorised to lock down the areas, reporting maximum coronavirus patients. He added that the general public was complying with the SOPs.

Recoveries rise

The NCOC said that 63,504 Covid-19 affected persons had recovered so far across Pakistan making it a significant count since the pandemic spread. However, it said, that 153 people died because of the infection in the last 24 hours, the highest single-day death toll.

The NCOC said around 31,681 tests were conducted during last 24 hours. There was no patient on ventilator in Balochistan and Gilgit Baltistan (GB), it said, adding that around 549 ventilators were occupied across the country.