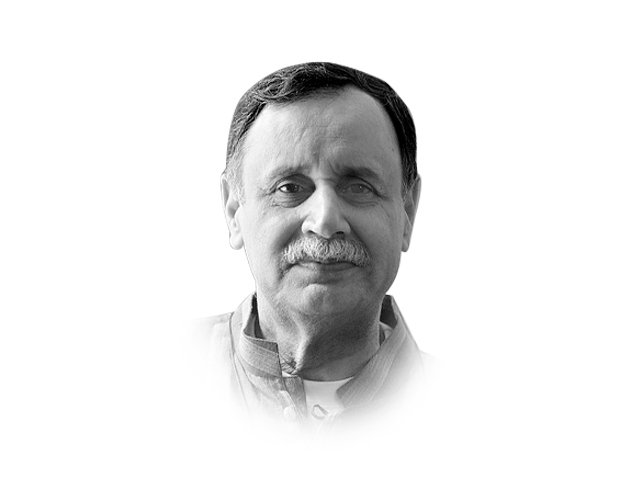 ---
The proposed amendment to the Employment of Children Act 1991 would be a close equivalent of India's surgical strike on the forests of Balakot. Meant entirely to please the audience, achieving no benefits and creating yet more troubles. Both need not have taken place.

Eight-year-old Zohra Shah had to die a brutal death to jolt the conscience of the Ministry of Human Rights, just enough to make a superficial and lacklustre change in one of the 36 laws relating to the rights of children in Pakistan. Flawed, contradictory and full of loopholes, these laws and acts are often themselves an important reason for the continued exploitation and abuse suffered by Pakistani children.

Could this change not have been made one year, two years or even 20 years earlier? The torture and hazards of domestic child labour had always blatantly existed. Were the incidents of hideous torture to domestic workers Tayyaba, Kinza and Uzma not sufficient to melt the hearts of our rulers? Was the recent report by Hari Welfare Association (HWA), PILER and Institute of Social Justice (ISJ) revealing 140 cases of child abuse, torture and murder not adequate to awaken our sleeping conscience? Or is it that the children of the poor simply do not matter?

These questions are essential to ask if we are to seek meaning and not expediency in our actions. Should we not demand accountability for the government's failure to allow millions of children to work in conditions of torture and abuse when the curse could have been mitigated by a single gazette notification? Should we also not challenge the government's policy of first nurturing a disease for years and then 'reacting' reluctantly, minimally and cosmetically?

A change in the Schedule of the 1991 Act was finally made after voices like "Justice for Zohra" and calls for "Reform or Resign" began to grow louder. Hurriedly adding Child Domestic Labour as item 7 of Part 1 of the Schedule was a band-aid and knee-jerk response. The fact that the Act continues to define a child as someone less than 14 years, instead of 18 is atrocious. The fact that it legalises child labour and domestic labour for children between the ages of 14 and 16 is appalling and inexcusable. Surprisingly Section 7 of the Act even today continues to permit child labour in numerous professions.

The 1991 Act, clearly copied from some ancient railway documents, currently lists six professions in which a child below 14 years cannot work. The first four of these are railway-related professions, the fifth relates to ports and the sixth to selling of items used in fireworks. How come, at the time of reviewing the Schedule of this Act, no one pointed out that the Schedule makes no mention of highly hazardous professions such as kilns, mines, hotels and mechanic shops?

Sadly neither the 1991 Act nor the new amendment prevent children below 14 years to continue working in hazardous occupations such as kilns, mines, hotels and mechanic shops. It is a criminal neglect on the part of the Ministry of Human Rights to not include these torturous and deadly occupations in the Schedule of the 1991 Act.

The change in the Act sets a faulty precedence for the provinces to make yet more conflicting laws. A government with its heart screwed at the right place would have simply amended Article 11(3) of the Constitution to read, "No child below the age of 16 shall be engaged as domestic labour or engaged in any factory, mine, kiln, or any other type of establishment, occupation or process. Children from 16 to 18 may be allowed work only in non-hazardous occupations, and only under a well defined code of working conditions, hours and wages."

Published in The Express Tribune, June 20th, 2020.

Like Opinion & Editorial on Facebook, follow @ETOpEd on Twitter to receive all updates on all our daily pieces.