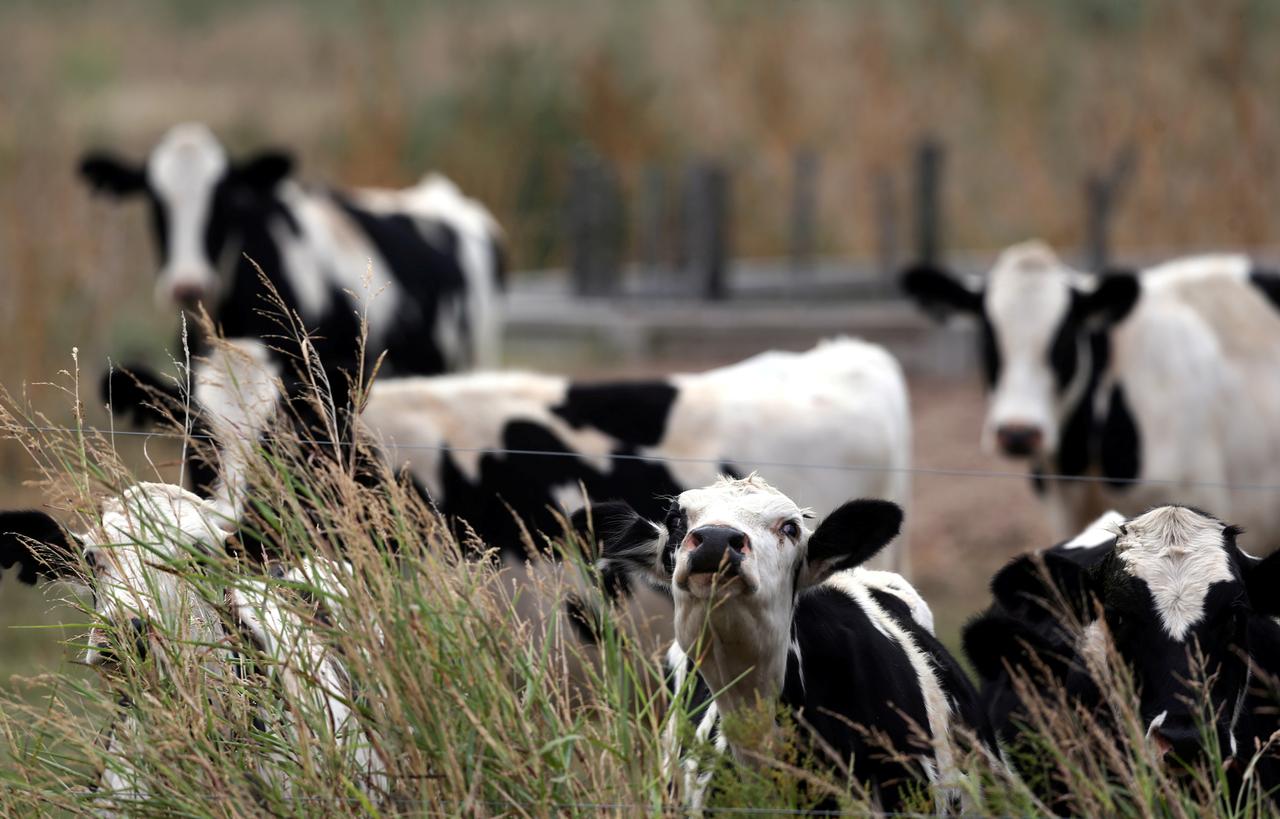 ---
KARACHI: The mushrooming of makeshift cattle markets across Karachi and in its suburbs before Eidul Azha has long been a tradition. However, with the coronavirus pandemic on the rise, many in the city have shown an inclination towards taking a break from the longstanding practice, in a bid to keep the risk of getting infected by the deadly contagion at bay.

This is one of the reasons why Farhan Sabir, who would otherwise set up a stall at Sohrab Goth Maweshi Mandi - the largest cattle market organised in the metropolis ahead of Eidul Azha - every year, has instead opted to put up his animals for sale at a farm this time around.

Similarly, Hisan Mehmood, who is usually a frequent visitor of cattle markets at this time of the year, is now mulling other possibilities. His hesitance is a consequence of lack of confidence in authorities' ability to ensure the implementation of pandemic-related standard operating procedures at the crowded marketplaces.

"I don't think the [relevant] authorities will be able to enforce precautionary measures, which is why I will not go the market," he said decidedly. According to Mehmood, considering the current scenario, buying sacrificial animals from local farms which are seldom crowded, will be wiser. "It will be easier to maintain social distance at farms," he pointed out.

Fahad Arif, who has already bought a sacrficial animal from a farm, is also of the opinion that authorities will not be able to ensure the observance of SOPs at cattle markets. However, he added that the risk of contracting the virus at Sohrab Goth cattle market was not as big since the market itself was quite spacious.

Money matters

And it is, perhaps, the sheer size and scale of the market that has unfailingly attracted scores of customers each year, leading many to feel compelled to organise it despite the pandemic.

Planned over 900 acres, it will comprise 48 blocks and house over 700,000 livestock, including cows, goats, camels and lambs, for sale.

"The majority of cattle owners wait for this time of the year to make returns on their year-long investments, numbering in millions," explained Sabir. "Where will they go if the market is not set up?"

According to Super Highway Maweshi Mandi media coordinator Zaki Abro, cattle markets comprise a major economic activity in the country, injecting Rs6 billion to Rs7 billion in the economy annually, besides providing employment to thousands.

It is this that leads Abro into believing that the market would see the large crowds this year too, despite the pandemic.

Market arrangements

Speaking with regards to pandemic-related arrangements at the market, he assured that authorities would ensure the proper implementation of all SOPs, adding that the elderly, children and those not wearing face masks would not be allowed entry in the market. The temperature of all persons entering the market will be checked, he said, while that the availability of water, soap and sanitisers would also be ensured inside the market.

"We will take proper care of hygiene and sanitation and anyone violating SOPs, be it a seller or buyer, will be made to leave the market," said Abro.

He further explained that, like previous years, a food street would be set up on the market premise, but people would not be allowed to sit and have food there. "They may eat in their cars or elsewhere."

Meanwhile, 15,000 volunteers have been engaged to ensure proper implementation of SOPs at the market, which is scheduled to open for public on June 22.

However, sellers' temperature will only be checked at the time of entry and in case they fall sick during their stay at the market. If any of the cattle traders begins showing Covid-19 symptoms, he will be examined by the doctor and if he tests positive, he will be sent back home, said Abro.

The entry fee per animal has been fixed at Rs1,000 and sellers are to arrange for the feed and water for livestock on their own.

Karachi commissioner Iftikhar Shallwani remained unavailable to comment on the market's arrangements in connection with the pandemic.

Published in The Express Tribune, June 18th, 2020.