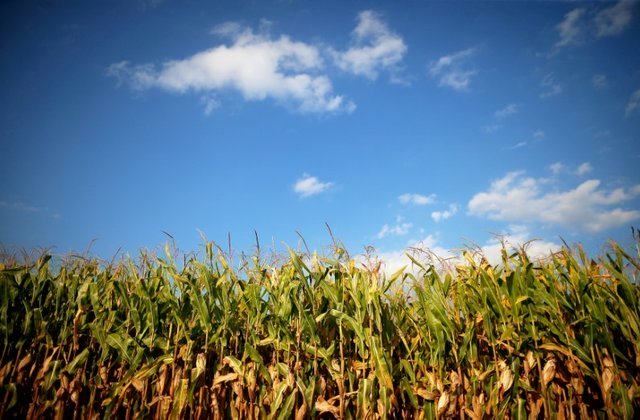 ---
KARACHI:


The Sindh government has earmarked Rs14.8 billion for the agriculture sector for fiscal year 2020-21 compared to allocation of Rs10.6 billion in 2019-20.

Agriculture in the province is facing a two-faceted threat as Covid-19 continues to hammer it along with all other sectors of the economy while the looming danger of locust attack has also emerged.

"An estimated 303,109 tons of Kharif crop can be lost in 2020 due to locust infestation," said Sindh Chief Minister Murad Ali Shah while presenting the provincial budget for 2020-21 on Wednesday. "On the other hand, it is expected to destroy 340,077 tons of Rabi crop as well."

He emphasised that the government of Sindh was determined to improve the current condition of agriculture sector by enhancing the overall budget to Rs14.8 billion.

Unfortunately, the province was facing an imminent threat of food security as a direct result of locust infestation, which would not only threaten crop production but would also dent the economy, the CM said.

He added that the number of agricultural field teams would be increased for improved and extensive surveillance and effective control operations. The number of vehicle and tractor-mounted solo power sprayers and hand sprayers would be increased as well for countering the influx of locust, he said. In addition, he continued, GPS devices would also be provided to field teams for enhanced surveillance accuracy and efficient locust control operations.

In 2020, locust swarms were first reported in Ghotki district on April 8 and in Kashmore on April 12.

"There was slow response from the federal government and the Sindh Agriculture Department had to take immediate steps," the Sindh CM said. Talking about the future, Shah said the federal government had devised the National Action Plan in collaboration with provincial governments, aimed at destroying hatched eggs along with existing breeding places.

A stage-wise mechanism has been developed to prevent re-growth and re-hatching of locusts in the coming season. Total cost of the plan is Rs930.9 million, out of which Rs204 million will be paid by the federal government while the remaining cost of Rs726.8 million will be borne by the provincial government.

The scheme will be executed in three stages. The first phase is going on, which began in January 2020 and is scheduled to end in June 2020. The second stage will run from July 2020 to December 2020 while the third phase will start in January 2021 and end in June.

Accomplishments

Shah pointed out that important agricultural targets were achieved in the outgoing fiscal year such as development of registered varieties of onion, ladyfinger, rice and mango crops. In addition to that, Sindh managed to produce 9,000 plantlets through the tissue culture technology in laboratory and provided them to growers at subsidised rates, he said.

The government succeeded in producing high-quality seeds of crops for their multiplication, analysed 23,949 samples of soils and 7,091 samples of water for fertility and suitability, and established 22 Agro-Mach Technology Services Centres, he said.

A few of the claims made by the chief minister raised doubts.

"We do not know where these developments have taken place, hence, we cannot verify if it is true or not," said Sindh Abadgar Board Senior Vice President Mehmood Nawaz Shah. "The quality of crops in Sindh is worsening with each passing day."

Under the World Bank Sindh Agriculture Growth Project (SAGP), the provincial government utilised less than half of the total assistance of $75 million, he said.

The province failed to show progress, hence, further assistance was not given as the global lender wanted to see promising results.

He pointed out that the programme emphasised the need for increasing crop yields, including the growth of crops which could be exported.

Under the World Bank Sindh Irrigated Agriculture Productivity Enhancement Project, drip irrigation system was to be installed over 35,000 acres of land, however, the government set up the system over just 1,265 acres, he said.

"The government was supposed to cement 44,000 water courses, however, it could not achieve even half of that target," he said. "Our per unit water productivity in agriculture is the lowest in the region."

He pointed out that Sindh was the first province to start work on palm oil seeds in order to reduce edible oil imports but now other provinces were far ahead of it while Sindh halted the project.

Published in The Express Tribune, June 18th, 2020.

Like Business on Facebook, follow @TribuneBiz on Twitter to stay informed and join in the conversation.