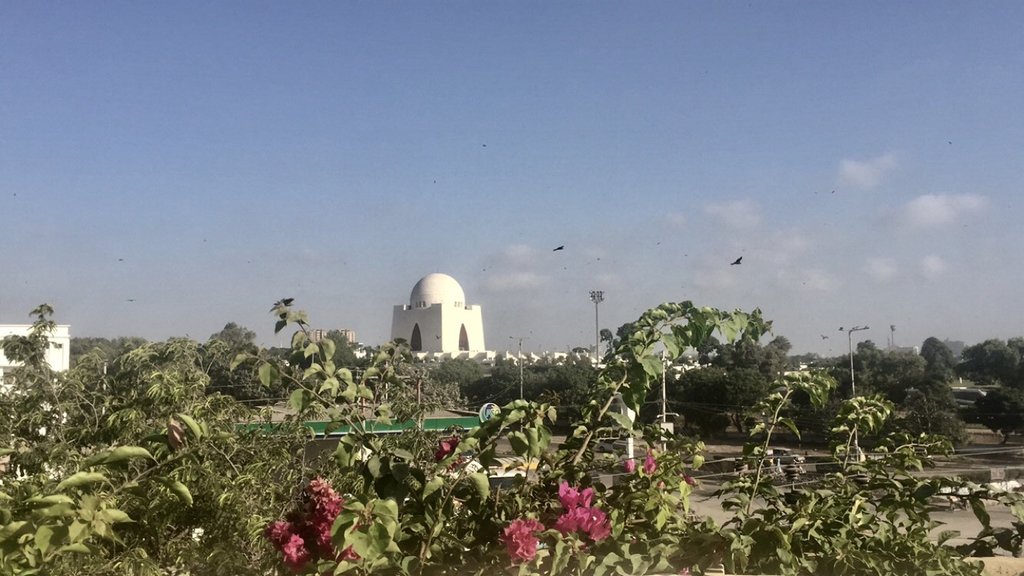 ---
KARACHI: Karachi is well known for being Pakistan's city that never sleeps. And in parts of the metropolis, even as the provincial government continues to impose restrictions on shops and restaurants amid the Covdi-19 pandemic, nothing has changed.

Though there are over 55,000 coronavirus cases in Sindh - with the vast majority in the port city - much of the city remains open, with the government's standard operating procedures thrown to the wind. Customers refuse to wear masks, shopkeepers make no effort to ensure distancing in their establishments and few take note of the restricted timings announced by the authorities.

Shah Latif Road in Lyari remains abuzz even as late as 2am in the night, without fear of any reprisal by the administration. In Saddar, too, roadside restaurants continue to draw heedless diners, even as police officials stand on duty nearby.

"We're back to our normal routine in Machhar Colony," laughs Abdul Sattar. "Nothing is closed, all the shops keep their doors open for everyone. From barbers to tea shops, everything is open past midnight."

Few bother with face masks, according to Sattar - at least, not when they're in their own locality. "I use it when I have to visit other areas such as Tariq Road or Clifton," he shrugs, adding that the police only ask about it sometimes on the main roads or in the city's posh areas. "There is no fine, no punishment, not even any clarity about whether this 'deadly' virus even exists," he chuckles.

This nonchalance comes despite Sattar's cousin testing positive for Covid-19 and being admitted at Dr Ruth Pfau Civil Hospital Karachi last month. He adds that his friend's brother-in-law is currently at the same hospital, in critical condition after being diagnosed with coronavirus.

The same indifference is visible in Baldia Town, Keamari and Mauripur, where, according to Mowach Goth resident Advocate Usman Parhyar, there are no timings that shopkeepers follow. "Everything is normal. All kinds of shops, including restaurants, tea stalls and sweet shops, are open. Who cares if they don't close?"

Turning his criticism to the local administration, Parhyar insists that the government was not serious about trying to contain the virus. "I think government officials are exhausted now. They don't implement any orders."

Some, though, are still scared. Salman Ahmed, a Lyari resident, says he has kept all his family inside the house for over three months now. "I cannot do anything else if others go outside like this. I know the situation is complicated but a common citizen cannot do anything about it until the government shows its force," he laments.

He points out that everything was open as usual in Lyari. "Who says there's a lockdown or any SOPs? I do not see people wearing masks. There is no social distancing. There is no fear of the virus."

Meanwhile, a resident of Civil Lines told The Express Tribune that several restaurants in Saddar were open late at night. "I see police vans standing outside them, while the cops enjoy the food too," he adds.

In Defence Housing Authority's Khadda Market, too, customers can be seen flocking to restaurants at late hours, devouring their food either on the streets outside the eateries or in their cars.

Karachi Commissioner Iftikhar Shallwani, though, maintains that nobody is allowed to disobey the government's orders, adding that complete guidelines had been given to the shopkeepers. "Strict action will be taken against those who violate the orders." 

Published in The Express Tribune, June 16th, 2020.