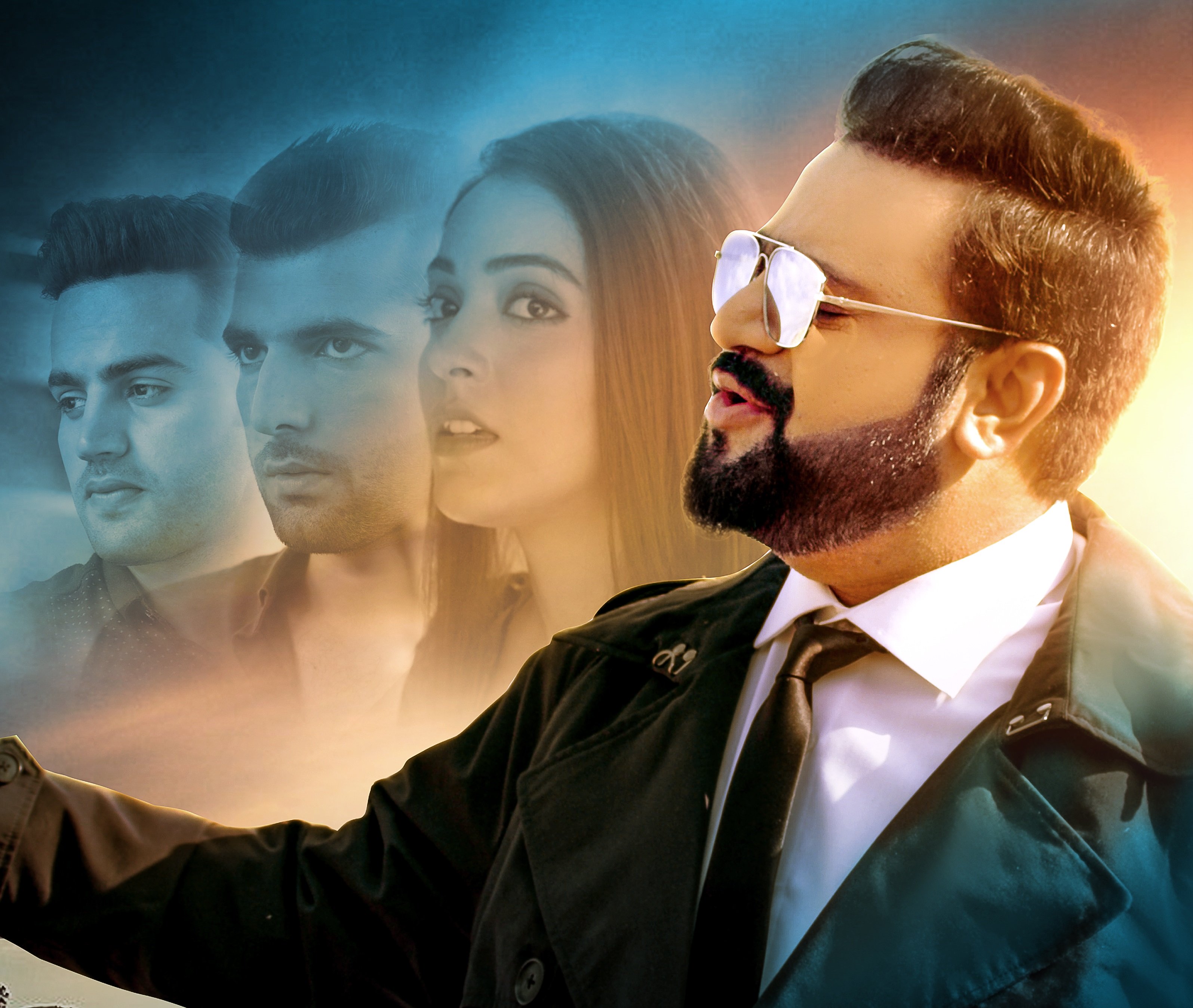 ---
KARACHI: Singer and composer Sahir Ali Bagga has made numerous soundtracks for Pakistani films, drama serials, and collaborated on various songs with ace artists such as Rahat Fateh Ali Khan and Shafqat Amanat Ali.

He became more popular with his appearance in Coke Studio season 10, 11 and 12. But in all his years of music production, he never released a song of his own – until now.

The heartbreak

Bagga's first single, Ishq Hoya, came out last Sunday. Its music video shows a newly married couple checking into a hotel for their honeymoon following which the wife's first husband suddenly appears. As ghosts from the past coincide, old memories start flashing by – pinching, provoking and inflicting pain until the former husband finally decides to move on.




The track itself may sound like your run-of-the-mill factorised assemblage of prior Punjabi breakup songs, but feelings of remorse resonating from Bagga's vocals make it bearable. "I made it last year with VIP records and we decided to release it now. I wrote it after someone I was in love with stopped talking to me because she thought I was taking her for granted," Bagga told The Express Tribune.

Without revealing who this person was, the Balu Mahi music composer went on to recall how his rise to fame may have created a void in his relationship. Relaying how everyone has a choice but are often likely to choose the things right in front of them, Bagga said "When I'd be on stage or in the middle of my performance, my manager would answer my phone and tell her I'm busy – it didn't sit well with her."

He continued to explain how people who didn't have to make those choices, were in fact the ones privileged, "not me," he said. "I had to be performing somewhere or making something or meeting someone and keeping her happy but I guess I couldn't keep it all together," he admitted and sighed.




Without further ado, Bagga strayed from the narrative and dived straight into the making of the video which features Indian actors and is directed by Robby Singh along with an entirely Indian crew. When asked doing so was a problematic considering the existing ban imposed on collaborations with Pakistani artists, Bagga laughed and said, "not at all."

The ban?

"By now it has turned into a joke because you can't confine artists. Neither can you expect their art to be confined to, or be representative of a particular country." He then called out celebrities supporting the ban in India for being 'Modi followers who are just as insecure as him, including Sonu Nigam.

Recalling the time his song Pakistan Zindabad was revamped by BJP MLA Raja Singh and turned into Hindustan Zindabad, Bagga reiterated how it was simply a patriotic track having nothing to do with Indian politicians. "But they still used it to promote hatred and mock us – shows how threatened they themselves are," he quipped.

WATCH: BJP MLA Raja Singh copies ISPR's 'Pakistan Zindabad' anthem

Bagga continued to emphasise on the fact that good music will be heard, irrespective of where it is made. "Just like no Pakistani can defy Lata Mangeshkar's talent simply because she's Indian, no Indian can make fun of Mehdi Hassan either."


My new song which will be released on 14th April at 11:45 AM on the occasion of #SriRamNavami is dedicated to our #IndianArmy forces. pic.twitter.com/Es391cE2PT

— Raja Singh (@TigerRajaSingh) April 12, 2019


As for his views on Pakistan's music industry, Bagga relayed that it was too small, not because there wasn't enough talent, but because that talent was divided into microcosms refusing to promote each other. "I've never had bad blood with any artist I've worked with here, but I've seen people fail to pay credit where it's due. Even though they acknowledge the art, it's like they're ashamed of appreciating the artist."

Rahat and recognition

On that note, Bagga confessed that Rahat Fateh Ali Khan never appreciated him for the compositions he made for his music. "I played a major role in the songs we made together. Be it Men Tennu Samjhawan Ki or Zaruri Tha, but he never complimented or even acknowledged me for anything." It was after that, that he felt even more driven to shift from production to becoming an independent artist.


Furthermore, he went on to reveal that for the artists in his own country, he will be starting a YouTube channel called Gao with Bagga in which he will invite all the musicians he knows along with new artists. "They can just email me their tracks and if I like what they do, I'll introduce them to the fraternity, just like I did with Aima Baig," he promised.

Bagga also reassured that he would only allow artists to bring in their original tracks and the platform would also help bridge the gap between the upcoming talent and existing one. "Technically I've been doing this all my life, but I just gave it a name and will be bringing it to YouTube so I can reach more people and more people can reach me."

Watch Ishq Hoya here:


Have something to add to the story? Share it in the comments below.