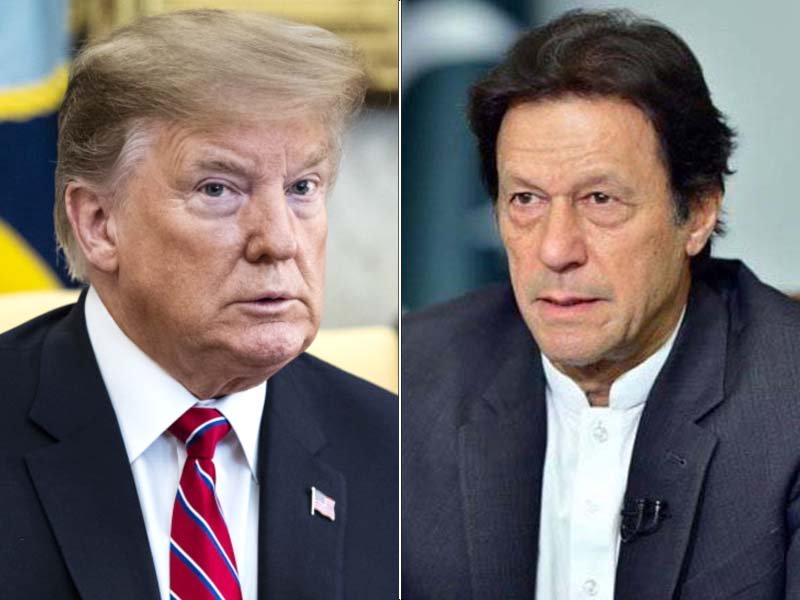 ---
This relationship isn't only symbiotic but of strange infatuation. Something of a holiday fling when you get smitten and fool around a bit. Such things seem appropriate when free of restraints but in matters of state policies with long-term aims are woven into specific objectives keeping state actors on the straight and narrow. Yet despite such straitjacketing of form the freedom of spirit in romance lingers long. Pakistan and the US have lived this life for the last seventy years. There is something cultural too which becomes the source of first notice but we will come to that later.

The period post-WWII was one of most profound redrawing of the world map. Pakistan among many was a state to emerge on the world scene. Each fledgling nation needed a big brotherly boost in a highly militarised world and an economic Marshal plan to survive. The US now the unchallenged leader of the western world — they would term it free, if you get the connotation — charmed many of these damsels in waiting. The cost was to keep in the American corner, keep away from the communists, and provide services as needed from time to time. For an immediate change of fortunes in one's socio-economic promise it was a small price to pay. Also, newborns were elevated instantly to hobnob with the mighty of the world. We offered the US basing rights for its transcontinental reconnaissance flights over the Soviet Union which Khrushchev soon had stopped by putting a big red circle around Peshawar. But Pakistan made good with some cogent returns in military hardware and free wheat and corn keeping India from dissembling what it felt had been wrongly carved out of it. We were truly and functionally in America's corner.

This never kept America way from India who as the superpower of note could accost many with her charms. As she waltzed with Pakistan in the 1950s and the 60s it was dallying with India too to save her from falling into the Soviet lap. India went to war with China on American urging and only when it found she needed a more assured relationship did it jump to the Soviet Union. Nehru had other ideational pursuits and in a way thwarted the US with her insistence on a non-aligned grouping. Encumbrances are difficult to throw away and Russian bear's hug too enveloping for India to break out of when it is being actively accosted by the US even today. We came easy to the Americans. America's most popular Mademoiselle, Jacky Kennedy walked our roads to wooing crowds. Pakistan's camel-cart driver, Bashir Saarban, was as comfortable with Lyndon Johnson and was invited to the White House. We got the World Bank to make us Warsak, Mangla and Tarbela Dams and got the all necessary military hardware to keep India out.

Our dependencies aside we were easy to mingle and expressed ourselves freely. The language was a partial issue only, our spirits told them all. We were game for whatever they had in mind. If it was SEATO or CENTO or the Baghdad Pact we were there lending our hand and weak shoulders. And although things became complex later a bit of Cynthia Ritchie wasn't foreboding. Search for OBL? We could give a hand. Tryst was a way of life. And every time America turned its back on us they were soon back wanting more. Ever ready to tango with an open-book disposition, Pakistanis enticed many as they made some uncomfortable, unused to such disambiguation. Indians, especially the non-Punjabis, are always uncomfortable and suspicious of Pakistanis passion for frivolity. They thus label us super-clever. Which to Pakistanis is quite a compliment. To those looking to exploit there is enough freedom in our social and political milieu. To those who only wish to party the Pakistanis are ever willing partners.

I have lived, seen and travelled the US across its social spectrum sufficiently to lay my finger on what magic seems to be in play. The rural South of the US and some of the mid-west which variously gets called as the Bible belt and is a strongly conservative part of the country is still about God, country and aunts and uncles. That connects easily to the larger Punjabi mindset of Pakistani society. The more sophisticated north-east and east has moved on and emphasises personal liberty away from familial or tribal bonding. This is reflected in American politics. The Democrats are wary of us while the Republicans can use their old-school charm to sway us back in their fold. If slavery is a problem we put that into the fold of the wadera and the haari. And when manifestations of it — as in the George Floyd case or the Black Lives Matter — occur we acclaim those to be on the right side of history yet in our guilt know that similar exceptions exist in our rural culture and urban stratification. Where God, Country and the Family are the cries we find easy congruence.

Post-Zia years, a far more emphatic liberal leaning emerged in Pakistan which could connect to liberal America. Increased attendance at American universities of the Pakistani students in recent decades has meant that liberalism is far more assertive. But if institutionally the American charm seemed to work around the three basic tenets of conservative ethos, the liberal among us — political and social — tend to easily assimilate the Americans in their midst as well. Most find sustenance and thrive in this liberal milieu of our major cities. Both worlds, institutional and ideological now stand charmed. This in brief is the story of Cynthia Ritchie and the likes. That she is Caucasian, Texan and equally free-spirited helps her find her footing here with unassuming comfort.

Whether so should be the case needs no explanation but look at where all did she find access to and bite your fingers in amazement. That is when someone will begin to manipulate the easy Pakistani ways into intended motives. We have suffered enough already with our laissez faire approach to all matters of national import and hardly can afford more of such luxury. While we may retain the free spiritedness in us it is time for the state to behave as one. Military to military congruence is another given in our institutional relationship whether in intelligence or purely conventional matters and it runs deep. It has mostly been a positive force and kept an even keel, at times helping stabilise a rocky phase of relations. It has to a lot to do with the similarity of operational thinking and mutual engagement at the intellectual level between the two militaries.

Whatever comes of it Ms Ritchie has a story to tell and it shall sell the most here. That too is a Pakistani trait. By the way she has kicked a ruckus she seems like a self-appointed intelligence asset of someone. Else, real assets, like Raymond Davis, just melt away even when they have killed a few. For those awaiting the unraveling of the US around these or other few storms remember we have our own case of Black Lives Matter. Let's first mend that.

Published in The Express Tribune, June 14th, 2020.

Like Opinion & Editorial on Facebook, follow @ETOpEd on Twitter to receive all updates on all our daily pieces.