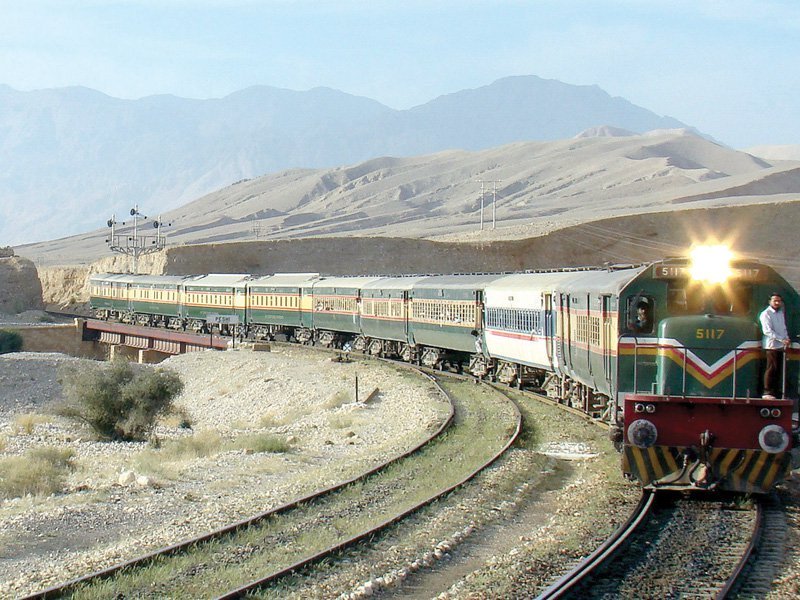 ---
ISLAMABAD: The federal government on Friday allocated Rs124 billion for the Pakistan Railways (PR) in the budget for the fiscal year 2020-21.

Out of the total amount, Rs24 billion have been earmarked for the execution of 41 ongoing and new projects of Railways Division in the Public Sector Development Programme (PSDP).

Another Rs100 billion have been designated for the salaries and pension of the railways' employees in addition to the operational and non-operational expenses.

According to the PSDP, Rs12,838.475 million have been earmarked for 23 ongoing projects, out of which Rs 3,250 million have been reserved for procurement and manufacturing of 820 High Capacity Bogie Freight Wagons and 230 passenger coaches.

The government allocated Rs2,700 million for special repair of 100 diesel electric locomotives for improving the reliability and availability of running locomotives.

Similarly, an amount of Rs2,500 million has been earmarked for acquisition of land for Railway Corridor from seaport kilometer 5.25 to 9.00 and railway operation land in Gwadar.

An amount of Rs11,161.525 million has been kept for 18 new schemes, out of which Rs6,000 million would be utilised for up-gradation of Pakistan Railways existing Main Line-I and establishment of Dry Port near Havelian (2018-22) Phase-1, China-Pak Economic Corridor (CPEC).

An amount of Rs1,500 million would be earmarked for operationalisation of train on existing Karachi Circular Railway (KCR) alignment, while Rs450 million have been allocated for rehabilitation of track between Sama Satta-Bahawalnagar on Sama Satta-Amruka section.

The government has planned to make a considerate effort to address the freight share imbalance between road and rail sectors through provision of adequate funding with a focus to improve the reliability and time efficiency.

The project of ML-I upgrdation under CPEC framework will be implemented, said a budgetary document released on Friday.

According to Annual Development Plan, multimodal and integrated system of transport will be developed to economise the cost of travelling and improving the system.

A significant shift of freight towards railways to achieve optimal utilisation of its inherent capacity would be necessary to reduce relative transportation costs.

The benefits would be maximised if roads become a preferred means of transport for high-value and short-haul freight and rail network for long-haul and heavy cargo.

The National Transport Policy, 2018 would pave the way for the betterment of the transport network in the country.

An integrated systems approach will be developed during the plan to ensure improved performance of the National Transportation Network.

On one hand, maximum stress will be laid on optimal utilisation of the existing capacity of the system through rehabilitation and better maintenance of assets as well as enforcement of efficient operational techniques and managerial practices, while, on the other, capacity expansion will follow the optimal intermodal traffic allocation. (With input from APP)

Published in The Express Tribune, June 13th, 2020.