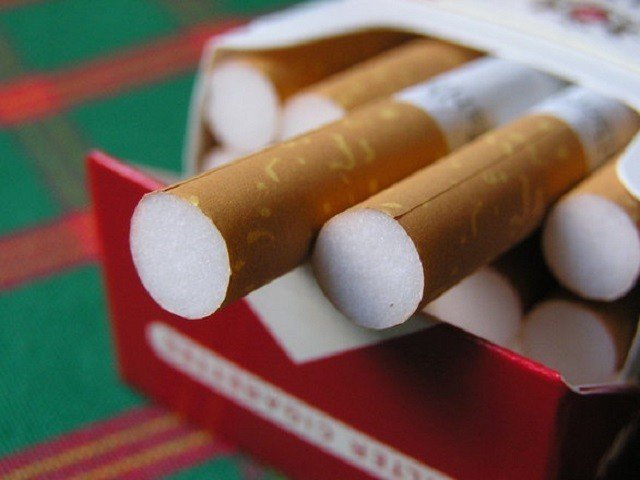 ---
ISLAMABAD: With tobacco use attributed to over 170,000 deaths in the country every year, anti-tobacco activists on Thursday urged the government to further increase the federal excise duty on one of its main products, cigarettes, to discourage its use.

This was urged during an online seminar on "Knowledge and fact sharing session regarding effects of tobacco on health". The seminar had been organised by the Society for Protection of Rights of the Child (SPARC).

Malik Imran Ahmed, the country head of Campaign for Tobacco-Free Kids (CTFK), said that the Pakistani government should follow the example of Australia and enforce plain packaging for tobacco products. Following Australia's lead, he said that as many as 15 countries have since adopted tobacco plain packaging laws while many other governments are in the process of formally considering the policy.

Pakistan, though, Ahmed said, has not made any progress in this regard, yet.

Revenues to dip as illicit cigarette trade rises in Pakistan

"Plain packaging is a bold strategy to save lives that should be implemented as a key element of a comprehensive approach to reducing tobacco use, along with graphic health warnings, advertising bans, higher tobacco taxes and 100 per cent smoke-free laws," he said.

SPARC Executive Director Sajjad Ahmed Cheema said that although Pakistan is a signatory to the World Health Organisation (WHO) Framework Convention on Tobacco Control (WHO FCTC), many of its policies on pricing, taxation, sales, marketing and advertisement are not in line with the standards demanded under the convention.

In this regard, Cheema said that the government should consider at least an Rs20 increase in the Federal Excise Duty (FED) on cigarettes in the upcoming budget for the fiscal year 2020-21. With regards to children, he said that the prices of cigarettes in the country remain relatively unchanged when compared to other segments amidst a rising exchange rate.

Meanwhile, tobacco farmers on Thursday demanded that the government remove the Rs500 advance tax imposed on tobacco leaves in the upcoming federal budget. They further urged the government to direct multinational tobacco companies to give better financial benefit to farmers.

Published in The Express Tribune, June 12th, 2020.