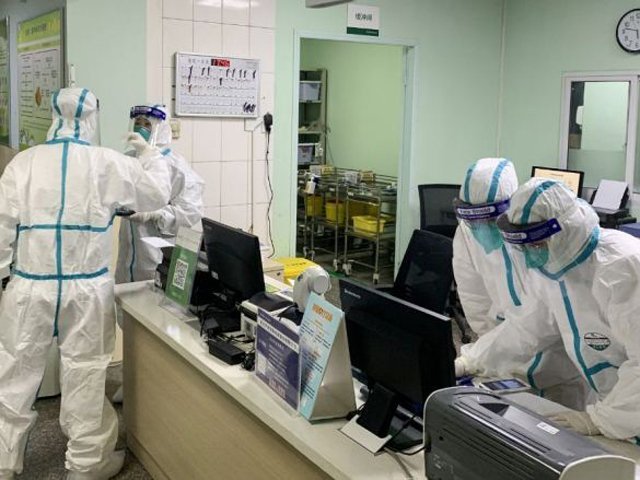 ---
Survivors fear stigma more than the disease
Staying away from loved ones emerges as another challenge during the quarantine
---
PESHAWAR:

As Khyber-Pakhtunkhwa contends with the health emergency of the COVID- 19 pandemic, those suffering from the disease have other battles to win — the battle against loneliness and the battle against the social stigma that follows.

"Living in isolation is painful. More so when you are attached to your children and can't live without them," claimed Dr. Alamgir Shah, who tested positive for the respiratory disease. Shah, a Peshawar-based surgeon, had no option, but to stay, in isolation for two weeks to protect his loved ones. Prepared for the verdict, soon after developing the symptoms, Shah locked himself up at home and requested the Covid-19 testing facility to collect his samples from home.

With more than a dozen surgeries lined up, Shah had no option but to stay at home. "I had to cancel everything because I could not afford to infect my patients," said Shah.

For those who are isolated, there is nothing more painful than being separated from their loved ones. Shah's youngest daughter refused to move away from the room that became her father's confinement cell for the next two weeks. "She insisted that she would stay outside the room," her father claimed.

Shah describes the quarantine period as the toughest challenge of his life. "Living away from your loved ones under the same roof is not easy," he said with a quiver in his voice.

While the doctor struggled with his temperature spiking and then retreating, his daughter refused to accept the fact that she had to stay away from her father for two long weeks.

A few days into Shah's self-quarantine, special arrangments were made for his daughter to reunite with him. "With proper gear, gloves, and a mask, she came to meet me," said Shah. That, he said, was the most painful moment.

The super spreader that has claimed over 500 lives in the province and infected more than 14,000 leaves an indelible mark on life. "There is the fear of dying and then the stigma that lives with you even after you heal," explained Shah.

Between the rush of fatigue and elevated temperature, some patients also end up developing serious breathing issues. In that case, they require hospital admissions.

Additional Assistant Commissioner Kashif Khan is another victim of the respiratory disease. Khan moved back to his ancestral village the day he tested positive. "I moved back to the village, isolated myself, and would sometimes visit the open fields for fresh air and exercise," Khan claimed.

The disease, Khan said, takes a toll on you, but more than that, it is the way people treat you after the diagnosis. "People ignored me while I was recovering and treated me like a social pariah," said Khan.

Khan ended up isolating himself for more than 20 days. "I stayed away because I wanted to make sure my elderly parents were safe," he claimed.

In district Mardan, Superintendent of Police, Waqar Azeem went through the same experience. The police officer was on the frontline, fighting the Covid-19 battle. He steered the lockdown of Union Council Manga, in Mardan, where Pakistan's first death due to the Covid-19 virus was confirmed.

The police officer claims he followed the World Health Organisation guidelines for much of his quarantine period. "I never took any medicines. I managed to rest, and took a lot of vitamin C," Azeem said while sharing details about his Covid-19 ordeal.

Published in The Express Tribune, June 11th, 2020.