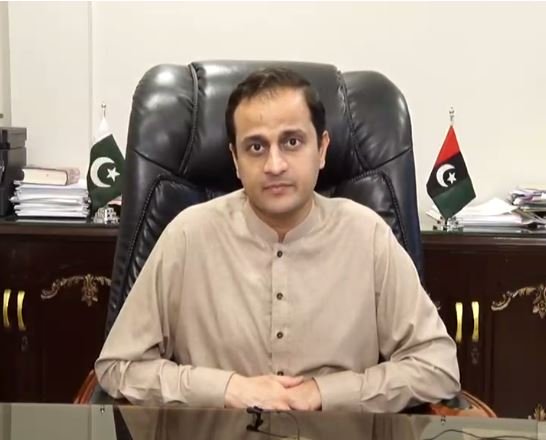 ---
KARACHI: The provincial government has decided to take action on the fake domicile issue and an investigation committee has been constituted on the directives of Sindh Chief Minister Murad Ali Shah.

This was announced on Tuesday by the provincial government's spokesperson Barrister Murtaza Wahab as he addressed a press conference at the Sindh Assembly building's auditorium.

According to Wahab, 154 fake domiciles have already been identified in four districts of the province. These include Larkana, Ghotki and Kashmore. Assistance of the federal government has been sought as some of these individuals carry domiciles of both Sindh and Punjab provinces.

"Legal action will be taken against the elements involved in the provision of fake domiciles," said Wahab, adding that the home secretary will be authorised for this purpose. He added that the purpose of the newly formed investigation committee is to prevent such illegal activities in the future, to draft amendments and relevant legal reforms, and to present suggestions before the designated platform - to be headed by the home secretary. Every citizen will have the right to submit their complaints before this platform, said Wahab.

Referring to the sugar scandal, Wahab said that the Pakistan Peoples Party (PPP) had raised questions on the prime minister's role in the scandal because the report submitted by the committee investigating the scandal stated that sugar was sold at higher prices because it was exported and that happened with the approval of PM Imran Khan.

Acknowledging that the sugar commission's report did not hold the PM responsible, Wahab said that the PM's spokespersons did not have answers to the questions raised by the PPP.

The Utility Stores Corporation (USC) decided to purchase 365,000 tonnes of sugar in April and it was the prime minister who had the official stamp of the ministry of trade at that time, said Wahab, adding that the USC purchased sugar at higher prices than the rate of sugar at the time. Under whose directives were these decisions taken, he asked.

A loss of over Rs40 billion occurred and there is no accountability for it, said Wahab. The nation has the right to know who permitted hoarding of sugar by the USC, he claimed.

Those who call for transparent accountability should provide answers, demanded Wahab, adding that the National Accountability Bureau did not respond when the PPP asked questions. 

Published in The Express Tribune, June 10th, 2020.
COMMENTS
Comments are moderated and generally will be posted if they are on-topic and not abusive.
For more information, please see our Comments FAQ