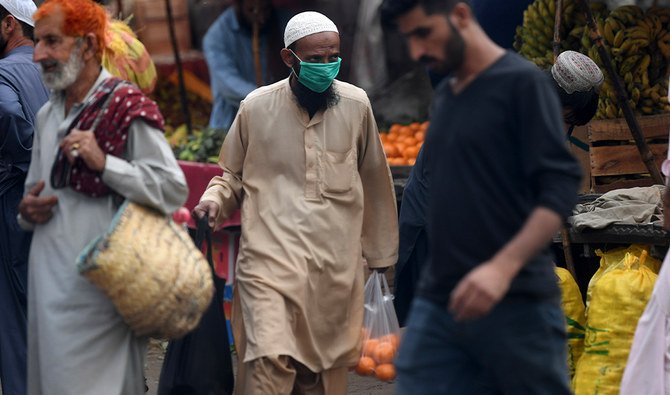 ---
KARACHI: A global consensus has almost been reached now that adopting to live with the Covid-19 pandemic is perhaps more logical and a modern approach than the more medieval ones such as a total lockdown.

Recently, Nobel laureate Michael Levitt has claimed that the coronavirus lockdown could have caused more deaths than it saved. Even the recent JP Morgan research claims that the lockdown failed to alter the course of pandemic and destroyed millions of livelihoods.

There could be divergence of views from economists and epidemiologists as they look at different datasets and apply different filters. Recently, International Monetary Fund Managing Director Kristalina Georgieva said the Fund was likely to revise downward its forecast for 3% contraction in global gross domestic product (GDP) in 2020 and may change forecast for a partial recovery in 2021.

This all points towards a slow and painful U-Shape recovery and for a few sectors like tourism, travel and hospitality the recovery could take even longer to get back to pre-pandemic levels. Therefore, the cautious stock market participants took the recent V-shape recovery with a pinch of salt.

Before the world markets slumped into an abyss post-lockdown, Pakistan's stock market was on its way to a much-awaited recovery as could be gauged from the comparison where the KSE-100 index outperformed both the cluster of emerging markets as well as the Wall Street's S&P 500 index.

It was largely on the back of improving macroeconomic indicators, falling current account deficit and a successful review of the IMF programme. The economy of Pakistan was all set to lift off before the unfortunate scenario emerged and the market plunged.

The rout in Pakistan was triggered mainly by the fact that foreigners panicked and sold around $247 million worth of equities in the past four months. The sharp decline in the index triggered panic among mutual fund managers, who also dumped stocks worth $121 million in the same period to protect their capital and meet redemption calls.

However, the breakdown of the clearing data of the National Clearing Company of Pakistan Limited (NCCPL) suggests that individuals, mostly high net worth and non-resident Pakistani investors, as well as insurance companies took the opportunity to accumulate stocks at mouthwatering valuations, which helped the market to form a bottom in March near the historical support level of 28,000.

Initially, the global markets exhibited signs of a quick V-shape recovery as stimulus packages of billions of dollars were announced to support ailing businesses.

However, it is too early to assume that all the upcoming bad news have already been factored into the recent market moves as what we know now are mere guesstimates and upcoming results from listed companies can be worse.

Also, the increasing mortality and infection rates of Covid-19 have kept investors at bay and profit-taking has been witnessed at Pakistan bourse. Therefore, another round of sell-off to form a double bottom or a delayed W-shape recovery cannot be ruled out.

Even veteran emerging market investor Mark Mobius believes that it would be prudent to keep some dry powder ready in the event of a renewed correction that can see markets retest the March lows. However, bringing the courage to pull the trigger to buy, when everyone you know is selling, needs more than just cash in hand.

The writer is a financial market enthusiast and attached to Pakistan's stocks, commodities and emerging technology

Published in The Express Tribune, June 8th, 2020.

Like Business on Facebook, follow @TribuneBiz on Twitter to stay informed and join in the conversation.