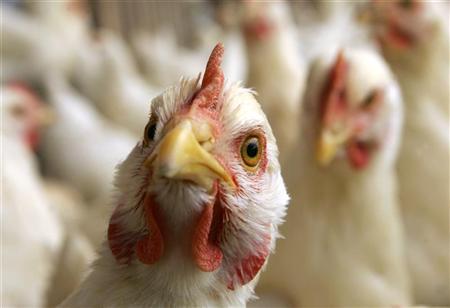 ---
KARACHI: Despite a massive reduction in the oil prices over the past few months, the price of poultry products has remained high in the market, which defies the assumption that a fall in fuel price should lower rates of certain commodities.

Recently, the price of chicken skyrocketed to around Rs500 per kg which raised the question of why prices have surged when fuel prices are on a downward trajectory.

"Prices of poultry products have nothing to do with oil prices rather they are governed by demand and supply forces," clarified Pakistan Poultry Association (PPA) spokesperson Abdul Maroof Siddiqui. "When demand for poultry rises due to seasonality or any other reason, prices tend to rise and vice versa."

He added that demand for poultry products during the first eight months of fiscal year 2019-2020 (July-Feb) was on the lower side hence poultry farmers had to bear hefty losses. He recalled that during the period under review, there were times when live chicken was sold for Rs80-100 when it was officially priced between Rs140-150.

"Many businessmen who specialised in poultry were forced to explore other options owing to a slowdown in the market," said the spokesperson.PPA Regional Secretary  Javaid Hussain Bukhari said poultry products were perishable hence, they could not be saved for future and sometimes, they did not even last for a day after purchase therefore there was high cost associated with them.

Explaining the latest hike, Siddiqui said that the coronavirus outbreak had led to a jump in poultry prices. People have stopped eating outside, marriage halls have closed down hence sales of such products has fallen by 75%. "Only 20-25% sale of poultry was made to domestic consumers and the rest was purchased by restaurants, hotels, marriage halls and roadside food sellers," he said.

All these places are closed due to lockdown so one can imagine how much loss the poultry sector has endured, he added The association spokesperson said that the poultry sector is very sensitive to price fluctuations during summer vacations. Detailing further, Siddiqui said that during vacations, roadside stalls set outside educational institutions bear heavy losses. Vendors that sell poultry related goods on the roadside also took a hit during this period.

With eateries closed during the lockdown and dine-in services still suspended, poultry farmers have been unable to sell the same volume now.

He added that poultry prices were related to rupee-dollar parity as most of the vitamins which chicken consumed such as soybean are imported hence fluctuation in dollar price also impacted poultry products in Pakistan. 

Published in The Express Tribune, June 7th, 2020.

Like Business on Facebook, follow @TribuneBiz on Twitter to stay informed and join in the conversation.