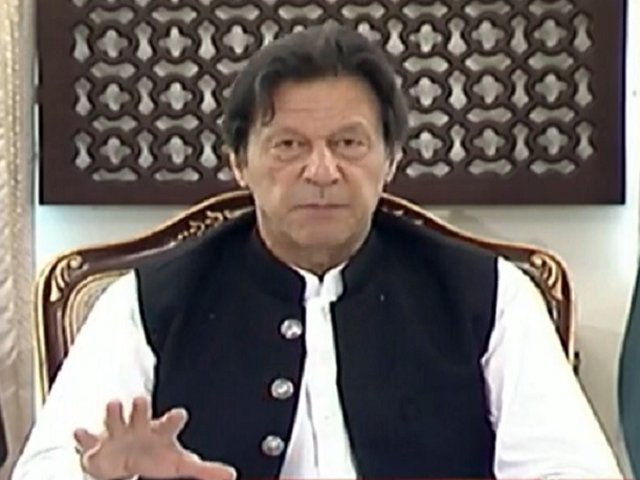 ---
ISLAMABAD / KARACHI / PESHAWAR / LAHORE / QUETTA / MUZAFFARABAD: The novel coronavirus emerged in the central China city of Wuhan towards the end of last year and proliferated to almost the whole world within a couple of months. It's not the virulence or fatality, but the infectivity of the new virus – also known as SARS-CoV-2 – that has set off a global frenzy.

The Covid-19 respiratory illness caused by this mysterious contagion has so far infected more than 6.4 million people in 202 countries and territories of the world – and over 383,000 of them have died and counting.

Pakistan, despite its close proximity with China, remained coronavirus-free until February 26 when a young man from Karachi tested positive after returning from Iran – one of the worst-hit countries. After a brief hiatus following the first case, Covid-19 cases spiked as more pilgrims returning from Iran tested positive for the virus.

Nearly one and a half months after imposing the lockdown across the country, Prime Minister Imran Khan announced to ease the lockdown in phases.

The nationwide tally of Covid-19 patients stands at 91,456 with 33,144 cases in Punjab, 34,889 in Sindh, 12,459 in Khyber-Pakhtunkhwa, 5,776 in Balochistan, 897 in Gilgit-Baltistan, 3,946 in Islamabad and 345 in Azad Jammu and Kashmir.

The virus has claimed at least 1,901 lives while about 31,198 coronavirus patients have recovered.

The situation remains fluid and we're updating stats as soon as new figures are officially released.

Follow The Express Tribune's live coverage of the pandemic here.




12:50pm: SOPs must be followed in parliament: Fawad Chaudhry

Science Minister Fawad Chaudhry on Friday stressed the need for proper implementation of standard operating procedures (SOPs) against the coronavirus in parliament and warned that physical sessions can be a more challenging situation.

"In results of the direct sessions of parliament, we are witnessing a number of coronavirus related deaths and cases among lawmakers," he said while talking to a private news channel.

The minister has been vocal about virtual sessions of parliament to avoid the risk of getting infected with Covid-19. No doubt parliament sessions are necessary, he said, but people's health is also important.

Read more here




11:45pm: One more dies as 45 new Covid-19 cases raise G-B tally to 897

The coronavirus has claimed another life in Gilgit-Baltistan to bring the region's death toll to 13, health officials told The Express Tribune on Friday.

With an addition of 45 fresh cases, the Covid-19 tally for the region has also risen to 897. Active cases stand at 333.




11:00pm: Balochistan reports one more death, 194 new Covid-19 cases

The Balochistan health department, in its daily situational report, has confirmed one more casualty due to coronavirus in the past 24 hours to bring the provincial death toll to 54.

As much as 194 more cases were also added to the province's tally which climbed to 5,576 on Friday.

At least 2,110 patients have recovered from the mysterious disease in the province so far.




10:00pm: Karachi mayor calls for helpline to assist Covid-19 patients

The Sindh government should establish a 24/7 helpline to provide citizens with information about the capacity of Covid-19 facilities at hospitals in order to avoid people rushing between medical facilities, said Karachi Mayor Wasim Akhtar on Friday.

Discussing measures to combat Covid-19 at Karachi Metropolitan Corporation (KMC) hospitals, Akhtar argued that patients and their families should be informed about the availability of beds and ventilators through a helpline, pointing out that this would help avoid difficulties in finding space and visits to multiple hospitals.

He added that this was the need of the hour as hospitals in Karachi were at full capacity and if the situation continued to escalate, they would not be able to treat more patients.




9:40pm: Pakistani surgeon dies fighting coronavirus in Saudi Arabia

Saudi Arabia on Friday mourned the death of a Pakistani surgeon who succumbed to the novel coronavirus after developing health complications, Arab News reported.

Dr Naeem Chaudhry was the first doctor to have lost his life in the kingdom as a result of Covid-19. He worked in the General Surgery Department at Hira General Hospital in Makkah.

The Director General of Makkah Health Affairs, Dr Wael Hamzah Mutair said that the healthcare family is saddened by the death, and the city has lost one of its most skilled and prominent general surgeons.

Read more here




9:15pm: 20 more die of coronavirus in K-P as cases jump to 12,459

The Khyber-Pakhtunkhwa (K-P) health department has confirmed 20 more casualties due to coronavirus in the past 24 hours to bring the provincial death toll to 541.

Five deaths were reported from Peshawar, four from Abbottabad, two each in Nowshera, Swat and Bajaur, and one each in Mardan, Swabi, Charsadda, Battagram and Malakand.

569 new cases – 17 from Torkham quarantine center – were also confirmed, taking the total to 12,459. 145 more patients have recovered, taking the total to 3,366 in the province.


taking the total to 3,366 in KP. 2,642 tests were conducted today taking the total number of tests to 73,150.

— Health Department KP (@HealthKPGovt) June 5, 2020


9:00pm: AJK govt establishes help desks at key airports to facilitate returning Kashmiris

The Azad Jammu and Kashmir (AJK) government has decided to establish Overseas Facilitation Centers (OFCs) at Lahore and Islamabad International Airports to assist the Kashmiri expatriates' returning to the homeland.

The decision was taken at a high-level meeting chaired by Prime Minister Raja Farooq Haider Khan in Muzaffarabad on Friday. The meeting decided to immediately provide the requisite staff for the smooth functioning of the OFCs.

The state government had already constituted a high-level committee under the chairmanship of Additional Inspector General Police Faheem Ahmed Khan to establish contacts and provide all possible facilitation to the overseas Kashmiris returning to the state.

These centers would also provide the necessary guidelines and home quarantine policy of the state government to the foreign returnees.

The meeting also decided that Covid-19 tests of the foreign returned persons would be done at their homes.




8:00pm: Sindh governor donates plasma to save lives of Covid-19 patients

Sindh Governor Imran Ismail has donated plasma for the passive immunisation treatment of Covid-19 patients almost a month after recovering from the mysterious disease.

"I donated Plasma today, it was easy, no weakness or difficulty donating. It's is our duty to save lives, Allah has given us opportunity. All those who r recovered from Covid must donate plasma. Thanks to Dr Shamsi," he wrote on his official Twitter handle.


I donated Plasma today, it was easy, no weakness or difficulty donating. It's is our duty to save lives, Allah has given us opportunity. All those who r recovered from Covid must donate plasma. Thanks to Dr.Shamsi @62Shamsi pic.twitter.com/isPK1oEEpU

— Imran Ismail (@ImranIsmailPTI) June 5, 2020


Governor Ismail had announced his complete recovery from the highly contagious disease on May 12.






7:15pm: Sindh reports 40 more deaths, 1,353 new cases of coronavirus

Another 40 patients of Covid-19 have succumbed to the deadly virus in the past 24 hours in Sindh to bring the provincial death toll to 615, Chief Minister Murad Ali Shah said.

The province also reported 1,353 new cases of coronavirus to raise the tally to 34,889.

1,005 more patients have recovered to bring the total number of recoveries to 17,787 in the province.

Among new cases, 984 cases were reported from Karachi – East 282, Central 204, South 162, Malir 148, Korangi 108 aur West 80 – Hyderabad 70, Ghotki 41, Sukkur 26, Khairpur 25, Jacobabad 17, Larkana 14, Mirpurkhas 12, Jashoro 11, Sanghar 11,Tando Mohammad khan 6, Kashmore 6, Naushehroferoze 3, Badin 2, Dadu 2, Kambar 2, Shikarpur 2, Sujawal 1, Thatta 1.




6:50pm: One more succumbs to Covid-19 as 32 fresh cases push AJK tally to 345

The Azad Jammu and Kashmir (AJK) health department has confirmed one more casualty and 32 more cases of coronavirus in the past 24 hours to bring the total number of patients to 345 in the state.

The virus has so far claimed seven lives while 182 patients have recovered in the state.

Among the new patients, 14 are from Muzaffarabad, seven from Rawalakot, four from Bagh, five from Bhimber and two from Mirpur district.




6:15pm: Death toll is far less than other countries due to precautionary measures, says PM

Prime Minister Imran Khan said as a result of precautionary measures, the death toll in Pakistan is far less than many other countries of the world. Imran Khan said medical community across the world is facing pressure and we can avoid it if we get the people to follow the SOPs.

Referring to economic situation of the country, the premier said the pandemic came at a time when the country was getting out of economic crisis due to prudent policies adopted by his PTI government. "We have paid more than Rs5,000 billion in interest for the loans taken by previous governments," he said, adding that the government will reduce expenditures in order to cope with the situation.

Full story here




5:45pm: Over a million registered for Tiger Force: PM

PM Imran said around one million youths have registered under the Tiger Force initiative force so far, adding that over 175,000 volunteers provided assistance in various relief activities during the lockdown.

The premier said the volunteers were needed to sensitise public about precautionary measures during gradual opening of lockdown. He said many people needed awareness and guidance to follow the SOPs including social distancing and care. He said the volunteers also guided people offering prayers in mosques due to which the number of new cases reduced at the places of worship.

Imran Khan said the services of volunteers will also be needed in areas where smart lockdowns will be implemented in the coming days. Secondly, they will also work along district administration in efforts to control the locust, he added.

The PM said services of volunteers will also be utilised in tree plantation under Clean and Green Pakistan programme.

Story here




5:20pm: Pakistan can't afford another lockdown, says PM Imran

Prime Minister Imran Khan has once again shared his views on easing up restrictions imposed to stem the spread of coronavirus in Pakistan, saying the country cannot afford another lockdown.

In a televised address to the volunteers of Tiger Force in Islamabad, he said despite the government's decision of lifting the lockdown, the volunteers are still needed to ensure public compliance on Covid-19 SOPs. "Now we need them to spread awareness of the pandemic among the masses," he maintained.

"We were the first Muslim country which said we will not close our mosques and carry on Taraweeh prayers... I am thankful to Ulema who supported us," said the premier, adding that "there was no outbreak of coronavirus from mosques after Ramazan… now other Muslim countries are also opening their mosques."

By following SOPs, he said, the nation could avoid experiencing same difficulties the other countries faced during the pandemic.

"Our team [NCOC] sits together regularly... because of our steps we escaped the worst... look at Brazil, US and UK where thousands have died. But the situation is different in Pakistan," said the premier.

Developing countries like Pakistan, India and Bangladesh have borne the brunt of coronavirus economically, said the prime minister. "Now entire world thinks we should go for smart lockdown... because of lockdown in India there is hunger... people are dying on streets because of lockdown there... it has increased poverty... because of lockdown even middle class has become poor," he said.

The Asian Development Bank (ADB) has praised Pakistan's measures to mitigate the impact of coronavirus lockdown, said PM Imran. "It said that no other country distributed money like Pakistan in a limited time. We have escaped a big Azaab," he added.

"If we hadn't taken such step then Pakistan would have been in a much bigger trouble. We cannot go back to lockdown. This country cannot afford another lockdown," he continued.

The premier said that he was in in contact with the healthcare fraternity which he admitted was under an immense pressure in dealing with Covid-19 patients.

"There will be more pressure on them in coming days... even the countries which imposed the strictest lockdown had to open their economies despite sharp rise in cases."

[/fbvideo]

Read more here


4:40pm: Six lawmakers test positive for coronavirus

Six lawmakers, including members of National Assemby and Senate, tested positive for Covid-19.

They were identified as Rai Muhammad Murtaza, Sabeen Rizvi, Abdul Aziz Khan, Muhammad Ali, Muhammad Bilal Khan and Shah Khalid Khan.




4:10pm: Balochistan govt spokesperson Liaquat Shahwani talks to media

Spokesperson for the Balochistan government, Liaquat Shahwani informed the media that three Covid-19 patients were successfully treated through passive immunisation.

One of these patients, he said was in a critical condition, but has now fully recovered, whereas the other two our in the process of recovering.


Live: Balochistan Govt Spokesman Liaqat Shahwani talking to media in Quetta https://t.co/q1NVTczltv

— Radio Pakistan (@RadioPakistan) June 5, 2020


3:45pm: Govt providing better healthcare to corona patients in KP: Ajmal Wazir

Advisor to Chief Minister on Information Ajmal Wazir says the government is committed to provide better healthcare to corona patients in the province.

In a media briefing in Peshawar on Friday, he said there is no shortage of beds and ventilators in the hospitals of the province.

He said the doctors and paramedics staff are performing their duties round the clock for provision of better health facilities to corona patients.

The advisor said all the district's administrations have been directed to take strict action against the violators of SOPs and hoarders of petrol.

Ajmal Wazir lauded the role of media for creating awareness among the masses regarding corona pandemic.


2:30pm: NCOC launches RSS, Pak Nighban app to help Covid-19 patients

The National Command and Operation Centre has launched Resource Management System (RSS) to ensure optimum utilisation of healthcare facilities against Covid-19.

15,459 hospitals in the country have been linked under this system. Provinces will be able to review facilities available in hospitals falling under their area.

Pak Nighban app has also been launched. This will provide information about the availability of ventilators. 1,110 hospitals in Pakistan have been linked with this app.


2:15pm: PM to address Tiger Force today

Prime Minister Imran Khan will address the volunteers of Tiger Force today, according to Special Assistant on Youth Affairs Usman Dar.

The special assistant said important decisions have been made about the one million registered volunteers.

He said volunteers of the force assisted in ration distribution, disbursements under the Ehsas Emergency Cash programme and identification of unemployed people at union council level.

He also maintained that SOPs have successfully been implemented in mosques and utility stores.


2:10pm: Punjab reports 2,040 new cases

Punjab health authorities reported 2,040 new cases, taking the provincial tally to 33,144.

22 more persons succumbed to the virus in the last 24 hours. Punjab's death toll stands at 629.

266,959 tests have been carried out in the province.


2:00pm: 5,473 beds allotted for Covid-19 patients in K-P

Adviser to K-P CM on Information Ajmal Wazir said 5,473 beds have been allotted for coronavirus patients in the province.

There are a total of 533 intensive care unit (ICU) beds in K-P, the adviser added.

The number of ventilators allocated for patients is 508.

The adviser said Lady Reading Hospital has a total of 1,800 beds and 63 ventilators, out of which 105 beds and 25 ventilators are reserved for patients suffering from Covid-19.

He said doctors and medical staff are working day and night on the frontline for the safety of the people of K-P.


1:55pm: Shops, markets, addas closed for violation of SOPs

Out of the 24,266 shops that have been inspected in Khyber-Pakthunkhwa, 23,604 shops, 35 markets, 305 vehicles and eight addas have been fined.

In addition, 473 shops, eight addas and six markets have been sealed.

There have been 161 violations of standard operating procedures (SOPs) in Azad Jammu Kashmir. 26 markets and 130 transport services have been shut down.

There have been 776 violations of SOPs in Balochistan. 699 markets, 82 industries and 82 transport services have closed.

Similarly, 1,657 violations in Gilgit-Baltistan (G-B) took place and 440 markets, 13 industries and 297 transport services closed.

K-P recorded 9,444 violations in the province with 35 markets, 82 industries and 82 transport services shutting down.

Punjab authorities reported 1,625 violations in the province. 158 markets, 11 industries and 232 transport services shut down as well.

Moreover, there have been 800 violations in the federal capital. 83 markets, 22 industries and 42 transport services have been closed.


1:40pm: Cash distribution to those affected by Covid-19 continues

Special Assistant to the Prime Minister on Social Protection and Poverty Alleviation Dr Sania Nishtar said cash distribution continues under the Ehsas Emergency Cash programme to families affected by the contagion.

She urged the nation to follow SOPs issued by the government.

سبز ہلالی پرچم کے سائے تلے ضرورت مند خاندانوں کواحساس ایمرجنسی کیش کی ادائیگیاں ملک بھر میں جاری و ساری ہیں۔ ہمیں آپ کا احساس ہے۔
اپنا اور اپنے پیاروں کا احساس کریں۔ کورونا کے حوالے سے حکومتی ہدایات (SOPs) پر عمل کریں۔#EhsaasEmergencyCash #EhsaasByPMIK @pid_gov @appcsocialmedia pic.twitter.com/WbAXnsuJ3f

— Sania Nishtar (@SaniaNishtar) June 5, 2020
1:05pm: 'Worldwide industry shutdown cases negative growth of 80% of economy'

Ministry of Planning spokesperson Zafarul Hassan said the pandemic has shut down many industries, adding that worldwide industry shutdown has caused a negative growth of 80 per cent of the economy.

The spokesperson said shops have been closed for two months and the situation for the next financial year is unknown.

Achieving a 2.3 per cent gross domestic product (GDP) target would be a major achievement if conditions remain the same, he added.


12:35pm: Lawyers, employees to take precautionary measures before entering SC

Lawyers, employees and complainants will undergo temperature checks and pass through a sanitiser gate before entering the Supreme Court.

No one without a face mask will be allowed to enter the court.

There will also be a restriction on removing masks within the premises.


12:10pm: PPP leader Nafisa Shah blames federal govt for increase in cases

Pakistan People's Party (PPP) leader Nafisa Shah said reaching nearly 90,000 cases in the country is a matter of great concern.

The PPP leader blamed Prime Minister Imran Khan for the increase in the number of cases in the country.

By opening shopping malls, parks and hotels, the federal government has pushed people to the brink of death, she added.


11:40am: OPD services of Lady Reading Hospital to resume

Preparations are underway to open the outpatient department (OPD) of the largest government hospital in Khyber-Pakhtunkhwa (K-P).

The Lady Reading Hospital spokesperson said services will resume from next week.

The spokesperson said in the first phase of restoration, important services will resume. Patients will be screened for the virus. If results are clear, the patient will be allowed to enter the OPD.

A limited number of patients will be allowed to enter and all SOPs will be strictly adhered to, he added.


11:15am: Four shops sealed in Lahore for violating SOPs

Assistant Commissioner Marzia Saleem visited markets in Lahore and sealed four shops for violating standard operating procedures (SOPs) issued by the government to contain the spread of the virus.


10:50am: 246 stranded Pakistanis from Doha arrive in Islamabad

A Qatar Airways flight carrying 246 stranded Pakistanis from Doha has arrived in Islamabad.

Health authorities ensured temperature monitoring and screening of passengers according to standard operating procedures (SOPs) issued by the government.

Civil Aviation Authority (CAA) ensured that passengers were social distancing and wearing face masks.


10:10am: Fumigation carried out before NA, Senate sessions begin

Chairman Senate Sadiq Sanjrani and National Assembly Speaker Asad Qaiser reviewed arrangements made for the sessions of the two Houses today.

Fumigation has been carried out in the Parliament House to ensure safety of the lawmakers.


9:45am: MQM leader Faisal Subzwari tests positive for Covid-19

Muttahida Qaumi Movement (MQM) leader Faisal Subzwari has tested positive for Covid-19.

He posted on microblogging website Twitter and said his parents, wife and two daughters have also contracted the virus.

The leader urged citizens to stay safe and take precautionary measures.

گذشتہ دنوں میرے والدین،زوجہ،2 بیٹیاں کورونا میں مبتلا ہوئے۔
آج میرا کورونا ٹیسٹ بھی مثبت آگیا ہے۔
اہل خانہ میں صرف منجھلی بیٹی اور مدیحہ کے کورونا ٹیسٹ منفی آئے ہیں۔
تمام احباب سے دعا کی درخواست ہے۔
خدارا احتیاط کریں، محفوظ رہیں، کیونکہ ہسپتالوں میں جگہ کا کال ہے#CoronaIsReal

— Faisal Subzwari (@faisalsubzwari) June 4, 2020
9:05am: Persons driving without face mask to be fined in Lahore

On the directives of Capital City Police Officer (CCPO) Lahore Zulfiqar Hameed, persons without a face mask will receive a challan.

He said Lahore police will implement these orders from today.

Eight special teams of traffic police and district administration officials have been formed to identify persons violating government orders.

In addition to the eight special teams, all wardens across the city have been ordered to fine anyone without a face mask.

Lahore Chief Traffic Officer (CTO) said everyone in the car must be wearing a face mask.


8:30am: WHO donates PPEs, medical equipment to Pakistan 

National Assembly Speaker Asad Qaiser said the government has directed all available resources to contain the virus and provide relief to those affected by it.

In a meeting with the representative of the World Health Organisation (WHO) to Pakistan Dr Mahipala Palitha, the speaker said the pandemic has affected the entire world, adding that everyone must follow WHO guidelines and standard operating procedures (SOPs).

The meeting discussed solutions to the pandemic and Qaiser said the World Health Organisation should expedite its efforts for finding a medical solution to the contagion.

The WHO representative lauded Pakistan's efforts in handling the pandemic and ranked it one of the best in South Asia.

Dr Palitha handed over donations by the WHO, including personal protective equipment (PPE) and other major medical equipment to the NA speaker.


8:00am: Nationwide tally at 89,249

The National Command and Operation Centre (NCOC) reported 1,387 new cases, taking the nationwide tally to 89,249.

Pakistan's death toll has reached 1,838 after 68 persons succumbed to the virus in the past 24 hours.

31,198 patients have recovered in the country, while 1,295 patients are in critical condition.


7:40am: Parks across Punjab reopen

The Punjab government announced that public parks across the province have reopened. However, the children's playground will remain closed.

Citizens will be allowed to enter but will have to ensure precautionary measures are taken.