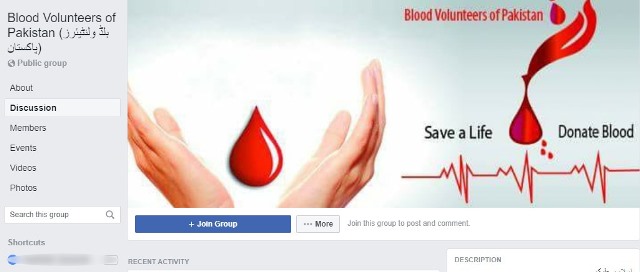 ---
Back in the fight: Using Facebook, Covid survivors rally to donate plasma
Various online groups bring patients and survivors together so that those in need can receive lifesaving treatment
---
KARACHI: There may not have been much in the way of a perfect cure for the novel coronavirus yet but certain therapies have shown promising results in helping patients recover. In particular, passive immunisation of patients using plasma collected from those who have beaten Covid-19 has emerged as one of the best bets we have to increase the chances of recovery.

With the country's tally of Covid-19 cases well over the 82,000 mark, many recovered patients who wish to do their part in helping Pakistanis survive the pandemic have turned to social media. A number of them have banded together to form Facebook groups like 'Corona Recovered Warriors' and 'Blood Warriors of Pakistan', both to coordinate plasma donations and assist anyone else who contracts the virus.

Speaking to The Express Tribune, Zoraiz Riaz, a Political Science graduate from the Lahore University of Management Sciences (LUMS), said he created the 'Corona Recovered Warriors' Facebook group in order to create a forum that unites active Covid-19 patients with recovered patients. The group acts as a place for active patients to seek plasma donations and as a community where affected individuals can share their experience while answering questions from concerned members. Since its creation on May 27, the group has gained around 70,000 active members in a little more than a week.

"I was just concerned about the paranoia that has engulfed the world with the onset of this contagious virus. I came up with the idea to build a community that brought together Covid-19 patients and recovered warriors so that plasma donations could be made accessible to those in need," Zoraiz explained.

"We do not have any external interventions or organisational support. It is an open community for all and we are currently flooded with requests and messages. We have expanded our admins to help as many people as we can and while it is hard to keep track, we are just happy to help as a bridge to help anyone in their time of crisis," he added.


The group aims to create a pool of donors to speed up the process of finding plasma donors. "This group is supposed to have a pool of corona recovered warriors so that the critical patients who need plasma can be served. This is Sadqa Jariya. Please add corona recovered warriors to this group! Let's save humanity!" the description reads.

'Blood Volunteers of Pakistan' is another Facebook group that was created by a group of students from the University of Engineering and Technology (UET) Lahore in 2012 and is currently trying to help affected individuals receive plasma donations wherever required.

Maham Nabil, a research engine marketing expert based in Islamabad, used these communities to get plasma donations for her friend's aunt who was diagnosed with the Covid-19 virus. Previously existing conditions had reduced the immunity of the patient, however, a simple post in a group helped her gain the necessary donations in an extraordinarily short time.

"I found out that my friend's aunt was diagnosed with the Covid-19 virus. I posted a simple message asking for plasma donations on the group, which resulted in hundreds of calls from donors around the country. I was left speechless by the response. The ease with which affected individuals can talk about their problems and the readiness of recovered donors around the country is just amazing," Maham said.

Another individual, who wished to stay anonymous, used these groups to find plasma donations for her uncle. These groups inspired her to help others in their time of need. "These groups have helped shake away the stigma attached with the virus and created a community where people can talk about their experiences while asking for donations. They helped me get the required donation in a very short span of time," she said.

Last week, the Sindh health department appealed to recovered Covid-19 patients for plasma donations after being informed that the stock donated voluntarily had depleted. Speaking to The Express Tribune, Dr Tahir Shamsi of the National Institute of Blood Disease (NIBD) said that the demand for plasma therapy had increased exponentially during the past month. "At least 50 patients have received the experimental treatment thus far and the results have been satisfactory," he said, adding that the stock of voluntarily donated plasma had depleted while the demand for plasma therapy had increased significantly.

The situation prompted Sindh Health Minister Dr Azra Fazal Pechuho to make an appeal to recovered patients. "Donating your plasma will be a national service," she had said, adding that plasma therapy can prevent other patients from needing ventilators.

Since early May, when the first patient treated with plasma therapy recovered, the technique has been employed by many hospitals in Pakistan. According to Dr Shamsi, the idea behind the therapy is not new and similar techniques have been used over the last 125 years to treat illnesses like Influenza, Ebola and SARS. "This technique has been used in over 1,500 hospitals in some 80 countries to cure coronavirus patients," he added.