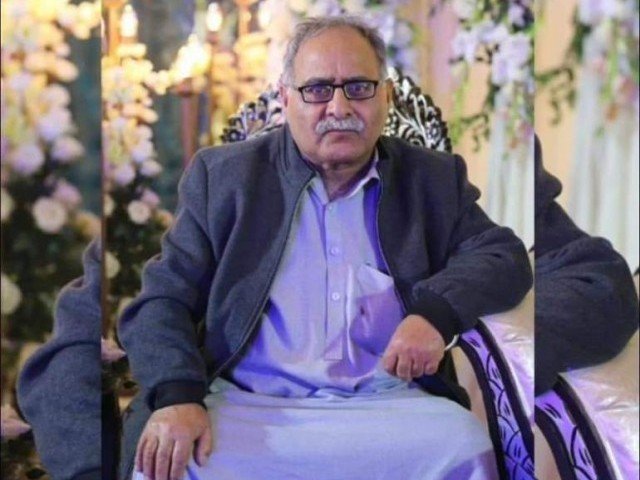 ---
PESHAWAR: There is no doubt in believing that the spread of Covid-19 has affected almost everyone across the globe. The situation, however, has been particularly tough for frontline healthcare workers who have been relentlessly risking their own lives to save others.

Dr Phag Chand, a resident of Swabi and a member of the Sikh fraternity of Khyber Pakhtunkhwa (K-P), was one such doctor who dedicated his whole life to his profession. Sadly, however, he succumbed to the deadly disease and lost his life in the line of duty on May 13 at the age of 65.

Sindh, Balochistan extend lockdown amid rising Covid-19 cases

"Dr Phag Chand, was extremely dedicated to his profession, so much so that he continued practising even after his retirement six years ago," the deceased's son Dr Jatan Kumar told The Express Tribune. "In 1985, he received a presidential award for his professional dedication and was a living example of serving humanity against all odds."

According to Dr Jatan Kumar, his father was sick for three weeks after contracting the virus and his condition worsened during the last four days before he breathed his last.

"We first took him to the Hayatabad Medical Complex (HMC) from where he was shifted to the North West Hospital in Peshawar where he passed away," Dr Jatan said.

Dr Phag, who was a general physician at the time of his death, obtained an MBBS degree from the Khyber Medical College in 1978. He was first posted in Buner, which was also his ancestral area. A few years later, he continued serving in a government hospital in Swabi while also running a private clinic where he treated poor people from all castes, creeds, and religions free of charge and also paid for their medicines.

Punjab govt to enforce SOPs amid eased lockdown

"He was last posted at the DHQ Hospital in Nowshera where he held the position of a Medical Superintendent (MS). He retired from his services in 2014," his son disclosed. "My father loved his profession and could not sit at home idle. That is why he decided to go back to serving humanity and continued practising even after retirement."

Nowadays, when a doctor's fee ranges from Rs1,000 to 3,000 for consultation, Dr Chand would only charge Rs50 to Rs100 from some of his patients. Nonetheless, 70% of his patients, who were mostly poor, would be treated without any fee, Dr Jatan said.

"I am proud of my father because he was a very kind human being. He was loved and respected by Muslims, Hindus, Sikhs, and Christians alike. His services to humanity will never go in vain."