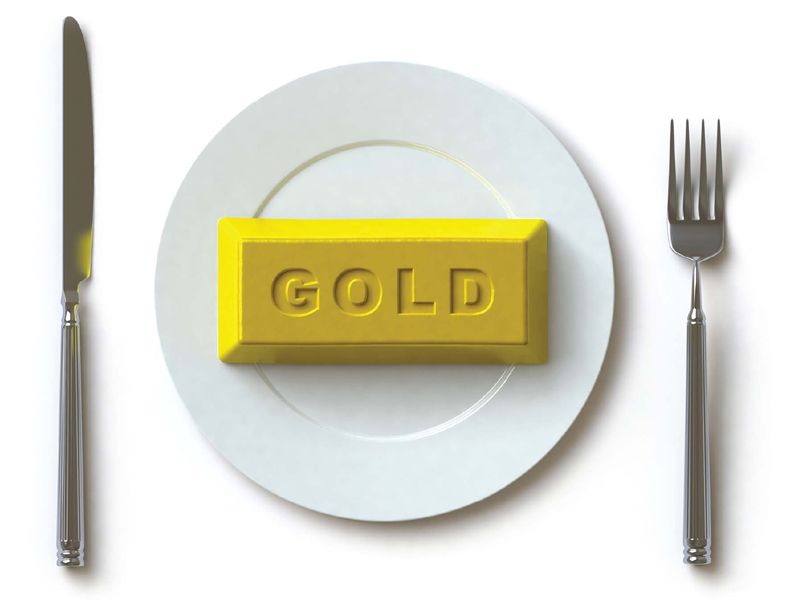 ---
KARACHI: The price of gold  jumped to a fresh peak when it rose by Rs514 to settle at Rs34,028 per 10 grams in the local bullion market on Friday. Its international price soared to $1,237 an ounce on the same day.

The tola (11.7 grams) prices of the precious metal also increased by Rs600 to Rs39,700. The previous all-time high had been hit just 10 days ago when the precious metal rose to Rs33,857 per 10 grams and Rs39,500 per tola.

Interestingly, the then international price had been $1,250 an ounce.

Explaining the reasons why the gold prices are higher now than before, the President of All Sindh Sarraf Jewellers Association Haroon Rashid Chand told The Express Tribune that in those days, gold used to be undervalued between Rs1,200 and Rs1,500 per tola.

However, he stated the precious metal could not remain undervalued forever because "market forces do not work that way. They are eventually affected".

Nevertheless, Chand said that investing in gold was an ideal opportunity as it was before because it was still under-cost by Rs700 per tola.

"Local gold rates are still depressed when compared to prices in Dubai, India, China and other countries," he said.

He attributed the domestic gold situation to an erosion in purchasing power of Pakistani buyers. The gold expert said that gold had remained in Pakistan despite a steep increase in international prices "purely due to a lack of investors' interest".

Chand also said that weak rupee had also led to further depression in the price of  the precious metal. He said that against the value of US dollar, gold was almost free in Pakistan.

"This same 11.7 grams, 24 carat gold was sold for Rs40,400 in Dubai today (Friday)," he said, explaining how undervalued gold was here.

"Our local bullion market was badly hit by this fresh increase in global prices," he said. Chand said that import of bullion had almost come to a standstill while the number of people selling personal gold had increased significantly.

The precious metal was valued at $1,237 an ounce on Friday as investment demand shifted from US dollar and euro to the precious metal.

Furthermore, concerns over the impact of the eurozone debt crisis and downbeat US data encouraged a fresh sweep into safe-haven assets.

Published in The Express Tribune, June 19th, 2010.
COMMENTS
Comments are moderated and generally will be posted if they are on-topic and not abusive.
For more information, please see our Comments FAQ