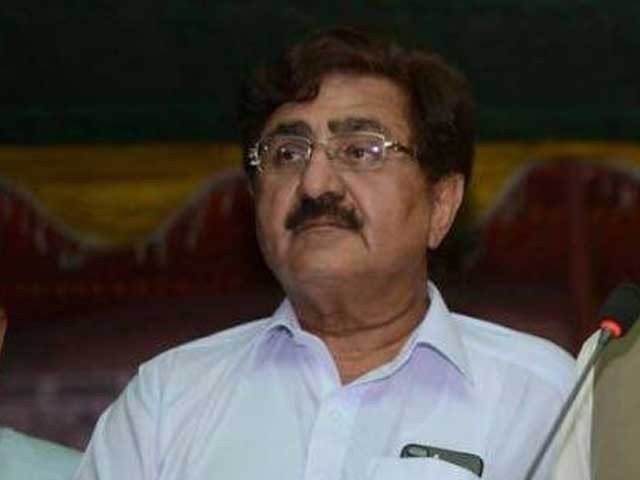 ---
PESHAWAR: Member of Khyber Pakhtunkhwa ( K-P) Assembly Mian Jamshed Uddin Kakakhel passed away on Wednesday after contracting the novel coronavirus. He was 65.

Kakakhel was earlier shifted to a hospital in Islamabad after his test for the pathogen came positive.

The MPA was elected from the constituency of PK-63 Nowshera on a Pakistan Tehreek-e-Insaf (PTI) ticket in the 2018 general elections.

So far, eight members of the K-P Assembly have been infected with coronavirus which includes Madiha Nisar, Kamran Bangash, Dr Amjad Ali,  Bahadur Khan, Ziaullah Bangash, Shafiq Afridi and Inayatullah.

Members of the National Assembly from K-P, who contracted Covid-19 are Gul Zafar Khan from NA-41 Bajaur, MNA Ali Wazir from NA-50 South Waziristan and Mehboob Shah from NA-6 Lower Dir.

A day earlier, Sindh Human Settlement Minister Ghulam Murtaza Baloch lost his life to the novel coronavirus; dealing a blow to the Pakistan Peoples Party (PPP) as it lost a long-standing 'jiyala' to the deadly contagion. Baloch was 56.

Baloch, who was the president of PPP Malir and the Sindh government's focal person for coronavirus in the district, tested positive for Covid-19 on May 14 and was admitted to a private hospital when he began experiencing severe respiratory distress.

"He was in the [isolation] ward for two or three days, but then he was shifted to the intensive care unit and later put on a ventilator," Shahjahan Sheikh, the minister's spokesperson, told The Express Tribune. "He underwent passive immunisation, also known as plasma therapy, this week."

Member National Assembly (MNA) from Kurram, Munir Khan Orakzai passed away on Tuesday morning following a heart attack, only a few days after he 'recovered' from Covid-19.

Having served as a member of the National Assembly thrice, Orakzai was elected from the NA-45 constituency on the Jamiat Ulema Islam – Fazl's (JUI-F) ticket in the 2018 general elections. He was 60 years old.