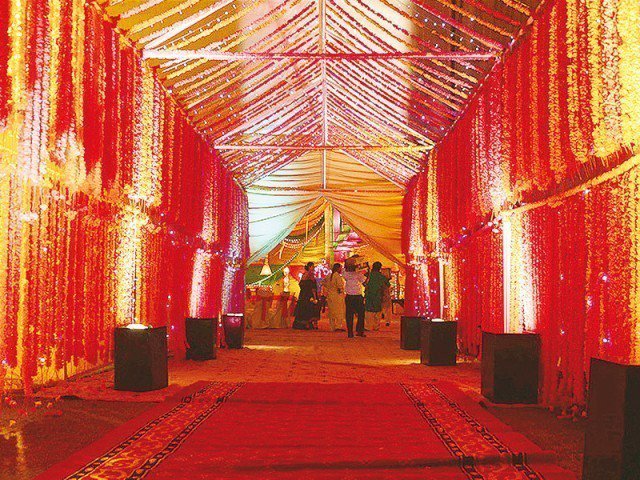 ---
LAHORE: Marriage hall owners have given June 15 deadline to the government for opening their businesses.

Lahore Marriage Hall Association (LMHA) President Mian Ilyas said if the government does not give permission, marriage hall owners will open their businesses on their own after the deadline.

The LMHA president pointed out that by the date it would be three months since the closure of marriage halls. "The government imposed a ban on marriage halls on March 15," he said. "We are ready to implement all standard operating procedures (SOPs) announced by the government," he added.

"We are left with no other option but to open our businesses as it has become impossible for marriage hall owners to retain their employees," said Ilyas.

He pointed out that the representatives of the marriage halls association had voluntarily presented a set of SOPs to the government for the safety of their guests.

Published in The Express Tribune, June 3rd, 2020.